Welcome back for the April 2016 Healthy Product Roundup, where each month I share 4 new products with you.
If you are a new email subscriber (welcome!), these are products that I either personally buy and use or that have been shared with me from companies that want to help me share the message of healthy eating and living with you.
I'm always excited to learn about new organic, non-GMO, vegan, gluten-free and overall healthy products and have been introduced to so many that I would have never come across if not through my website.
I have links after each review if you are interested in purchasing the item and, in full transparency, disclose my relationship and affiliate links (if applicable) for each item.
If you missed the November 2015 Healthy Products Roundup, make sure you check it out…I shared Chosen Foods products, CogniTea Organic Matcha Green Tea, Mamma Chia products and Wild Foods products.
Hope you enjoy the Healthy Products Roundup for this month!
Product #1:  SweetLeaf Organics – Organic Stevia
Stevia is a clean, natural sweetener that is an excellent alternative to not only highly refined white sugar, but even for other natural sweeteners.  SweetLeaf Organic Stevia is a new brand product that I was recently introduced to and you may notice I haven't really used stevia in any of my recipes in the past.  This is because I have never been able to find a brand that I liked.  I've tried various liquid and powdered versions and they all had a bitter aftertaste, no matter how I used it.  I really noticed a difference with the SweetLeaf brand and love that it's organic.  Look forward to seeing it in some of my upcoming recipes!
5 Fast Facts:
Zero Calories and Zero Carbs
Zero Glycemic Response
Organic and No Artificial Ingredients
No Bitterness and No Aftertaste
Vegan and Gluten-Free
Where to Buy:  You can purchase it from Thrive Market…one of my favorite on-line organic grocery stores.
---
Product #2:  Yuve' Matcha Green Tea
You may have remembered Yuve' from a previous roundup I did back in April 2015, where I introduced the Yuve' plant-based protein.  Today, I'd like to share with you their new Yuve' Matcha Premium Green Tea.  It's a premium ceremonial grade so you know you're getting a high quality matcha.  It's a healthy way to get an energy boost without the jitters and headaches commonly associated with coffee.  And, because it's rich in chlorophyll, it's excellent for detoxification.  You can drink it as an afternoon pickup as a cup of green tea, add it to a smoothie or use it in a raw food recipe.
5 Fast Facts:*
Energizes
Detoxifies
Burns Calories
Reduces Stress
Boosts Metabolism
Where to Buy:  You can order Yuve' here.
---
Product #3:  PlanetBox Lunch Boxes
These cute little lunch boxes are the perfect replacement for plastic containers and plastic zip-lock bags for traveling, school lunches, work lunches and meals on the go.  It has a stainless steel container with separate compartments to keep food organized so the foods don't touch.  They help encourage healthy eating and are great for portion control.  The stainless steel containers are dishwasher safe and the carrying pouches are completely customizable with different colors and even fun magnets.
5 Fast Facts:
Independently certified to be safe from lead, phthalates and BPA
Carry pouches are made from 100% recycled fibers
Doesn't retain odors and stains like plastic containers
Eco-Friendly – buy in bulk and pack lunches uses less trash
Great for kids and adults
---
Product #4:  Boll + Branch Organic Infinity Scarf
If you haven't heard about Boll + Branch, you will be hearing more from me!  I've purchased several products from their line but today I want to share with you their 100% organic cotton infinity scarf.  Organic cotton has to be the softest fabric I think I have ever felt and this scarf is no exception.  Not only does it come in the cutest print (as shown above), but you can also get it in a cable-knit pattern with a coordinating matching beanie.  Some of the other products I've purchased from Boll + Branch are their ultra-soft organic cotton sheets, organic duvet cover, organic pillow cases/shams, organic cable-knit blankets and organic cotton towels and have never been happier.  Stay tuned for a complete review coming soon!
5 Fast Facts:
Fair Trade Certified
100% certified organic cotton
Eco-friendly
Non-toxic dyes
Ships in an eco-friendly gift box
And that's the roundup for this month…thanks for taking the time to read about these exciting healthy products that you may have not known about.  Make sure  you check back again for the next roundup with for 4 new products I'll be sharing with you!
Affiliate Disclosure:  This post contains affiliate links.  This means that if you were to make a purchase through one of these links, "The Healthy Family and Home" website would receive a small commission.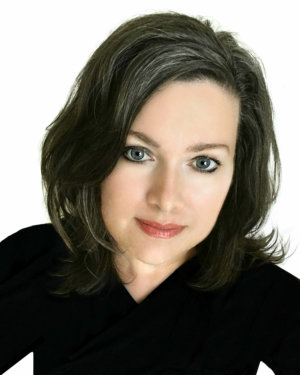 Hi, I'm Karielyn! I'm a cookbook author and creator of The Healthy Family and Home website. I specialize in creating easy, healthy plant-based recipes that are gluten-free + vegan and made with clean, real food ingredients that you can feel good about eating.