These Clean Eating Chocolate Chip and Cranberry Cookie Dough Balls need only 4 ingredients and are so easy to make.
I wanted to put a little twist on plain chocolate chip cookie dough balls by adding sweetened cranberries which give them a slightly tart, but sweet taste that goes perfectly with the chocolate chips.
Typical similar homemade recipes use unhealthy S.A.D. (Standard American Diet) ingredients like these:
S.A.D. (Standard American Diet) Chocolate Chip Cookie Dough Ingredients:
1 cup butter, 1 1/2 cups brown sugar, 2 cups all purpose flour
You can skip the dairy, refined and processed sugar and white flour and make a healthier version using cashew butter and almond flour instead.
Not only are these a healthier version, but they're also vegan, gluten-free, dairy-free, egg-free, paleo-friendly, contain no refined sugar and are ready in about 5 minutes!
Want more healthy truffle and ball recipes?  Check out Vanilla Bean Peanut Butter Protein Balls, Crispy Cashew Butter Energy Balls, Pecan Pie Truffles or my Clean Eating eCookbook with an entire chapter of 20 healthy, clean eating truffle and balls recipes just like this one that you will love!
5 Fast Facts About Cashews (Cashew Butter):*
packed with dietary fiber
rich in "heart friendly" mono-saturated fatty acids
rich source of minerals
high in magnesium and copper
excellent source of antioxidants
5 Fast Facts About Almonds (Almond Flour)*
helps to regulate cholesterol and blood pressure
energy booster
loaded with calcium and fiber
1/4 cup contains 8 grams of vegan protein
high in anti-oxidants
5 Fast Facts About Cranberries:*
1/2 cup contains 10% vitamin C
1 cup contains 18% DV of manganese
1 cup contains 18% DV of fiber
provides anti-inflammatory benefits
ORAC score of 9584 per 100 g
*These statements have not been evaluated by Food and Drug Administration.  This information is not intended to diagnose, treat, cure or prevent any disease.
Where to Buy:  If you have trouble finding any of the ingredients to make this recipe, you can order online from Amazon and have them delivered straight to your door:
Tip #1:  I've made these with both homemade cashew butter and store-bought cashew butter and the measurements in this recipe are for using homemade cashew butter.  Homemade cashew butter will have a dryer and thicker consistency than store-bought since there are no added oils and the only ingredients are 100% raw cashews.
Some cashew butters have added oil that give it a thinner consistency that will not work well for forming balls.
If you use homemade cashew butter: follow the instructions in the recipe below to make cookie dough balls as shown in the first two photos above.
If you use store-bought cashew butter without added oil:  I haven't made them with store-bought cashew butter without added oil, but the texture should be dryer and thicker like homemade.  I would suggest to follow the instructions in the recipe below and only add extra almond flour, if needed, to make a ball shape.
If you use store-bought cashew butter with added oil:  you will need to make some adjustments to the almond flour because of the consistency of the cashew butter.  The store-bought brand I used was Whole Foods "365 Creamy Cashew Butter" and it had additional oil added to it instead of just being 100% cashews.  It also gave the balls a darker color than the balls I made with homemade cashew butter which is a very light beige color.  Just start with the original ingredient amounts and add additional almond flour (and even coconut flour, if you'd like) in 1/4 cup increments until the "batter" is similar to a cookie dough batter texture.  When using store-bought cashew butter, I haven't been able to get them firm enough to roll into a ball shape, but you can eat it / serve it by the spoonful and it will taste the same as the balls (see photo below).
Chocolate Chip and Cranberry Cookie Dough Balls (Vegan, Gluten-Free, Dairy-Free, Egg-Free, Paleo-Friendly, No Refined Sugar)
Print recipe
Ingredients
1/2 cup organic almond flour
1/2 cup non-GMO mini-chocolate chips (vegan / gluten-free)
1/2 cup organic dried sweetened cranberries
To make cashew butter
2 cups organic raw cashews
Directions
Step 1
Make the cashew butter: Add the raw cashews to a food processor and process until they turn into a creamy nut butter. This will take about 5 - 7 minutes as it will change from raw cashews to cashew flour and then to cashew butter. Stop every minute or so to scrape the sides and help it along.

Please see "Tip #1" if you are not using homemade cashew butter.

Add the cashew butter and all other ingredients to a medium sized bowl and stir together until everything is well combined and evenly distributed.

Take out a spoonful at a time and roll into a ball shape.

Put them in the refrigerator for about 15 minutes and they will firm up.

Enjoy!
Note
This recipe will make approximately (16) small balls.

The recipe and photographs for "Chocolate Chip and Cranberry Cookie Dough Balls" by Karielyn Tillman of The Healthy Family and Home are licensed under a Creative Commons Attribution-NonCommercial 4.0 International License and cannot be used without my written permission.
Affiliate Disclosure: This post contains affiliate links. This means that if you were to make a purchase through one of these links, "The Healthy Family and Home" website would receive a small commission.
Amazon Disclosure: "The Healthy Family and Home" website is a participant in the Amazon Services, LLC Associates Program, an affiliate advertising program designed to provide a means for sites to earn advertising fees by advertising and linking to Amazon.com.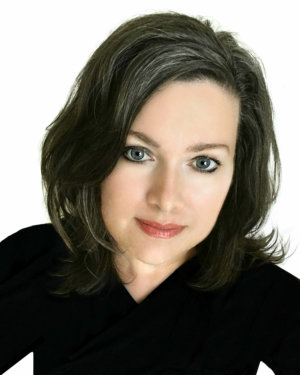 Hi, I'm Karielyn! I'm the published cookbook author of CLEAN DESSERTS and content creator of The Healthy Family and Home website since 2012. I specialize in creating easy, healthy plant-based recipes that are gluten-free + vegan and made with clean, real food ingredients that you can feel good about eating.