Don't fret when you see the title of this dessert recipe...Clean Eating Chocolate Chip and Sweet Potato Bars.
We make desserts with pumpkin, zucchini, garbanzo beans...why not sweet potatoes?
I love the sweet potato and chocolate combination and intentionally didn't try to disguise the taste of sweet potatoes in this recipe because they are an easy to eat vegetable and actually good!
It's not like we are adding broccoli to a dessert and need to disguise the flavor lol!
I added a medjool date sweetened pecan-based crust to go with a traditional sweet potato/pecan combination (like my Sweet Potato and Pecan Balls).
And, they're "almost raw" (sweet potatoes), vegan, gluten-free, dairy-free, egg-free, no-bake and contain no refined sugar.
Want more healthy bars and squares recipes?  Check out Clean Eating Chocolate Chip Pumpkin Bars, Peanut Butter and Chocolate Chip Oat Bars, Almond Power Bars with Chocolate Topping or my Clean Eating eCookbook with an entire chapter of 20 healthy, clean eating bars and square recipes just like this one that you will love!
5 Fast Facts About Sweet Potatoes:*
contains anti-inflammatory properties
contains 2 g of vegan protein
contains 4 g of fiber
high in vitamin A, vitamin C, vitamin B5 and vitamin B6
excellent source of potassium, copper and manganese
5 Fast Facts About Maple Syrup:*
contains manganese and zinc
super high in anti-oxidants
helps with inflammation
1/4 cup contains more calcium than the same amount of milk
1/4 cup contains more potassium than a banana
5 Fast Facts About Coconut Oil:*
super high in lauric acid
rich in antioxidants
contains natural microbial and anti-bacterial agents
helps to improve metabolism
improves cholesterol levels
5 Fast Facts About Almonds (Almond Butter):*
helps to regulate cholesterol and blood pressure
energy booster
loaded with calcium and fiber
1/4 cup contains 8 grams of vegan protein
high in anti-oxidants
5 Fast Facts About Vanilla Bean Powder:*
anti-microbial
high in anti-oxidants
can help reduce inflammation
contains small traces of minerals
1 tablespoon contains 2 g of fiber
5 Fast Facts About Pecans:*
contains naturally occurring anti-oxidants
helps to lower cholesterol
high quality source of protein
contains more 19 vitamins and minerals
excellent source of vitamin E
5 Fast Facts About Raw Cacao Powder:*
super high in anti-oxidants
promotes cardiovascular health
contains essential fats
can help to decrease blood pressure
contains over 300 compounds including protein, calcium, copper, zinc and iron
5 Fast Facts About Medjool Dates:*
natural energy booster
high in iron content
rich in potassium
good source of dietary fiber
excellent source of vegan protein
*These statements have not been evaluated by Food and Drug Administration.  This information is not intended to diagnose, treat, cure or prevent any disease.
Where to Buy:  If you have trouble finding any of the ingredients to make this recipe, you can order online from Amazon and have them delivered straight to your door:
To order organic pecans, or raw, organic, unpasteurized almond butter or other organic superfoods,
click the Live Superfoods ad below:
Clean Eating Chocolate Chip and Sweet Potato Bars ("Almost Raw", Vegan, Gluten-Free, Dairy-Free, No-Bake, No Refined Sugar)
Print recipe
Ingredients
For the bars
1 1/2 cup organic pureed sweet potatoes
1/2 cup organic almond butter
1/3 cup organic maple syrup
1/4 cup organic coconut oil (melted/liquid)
1 cup Enjoy Life mini chocolate chips
1 pinch Himalayan pink salt
For the crust
2 cups organic pecans
8 organic medjool dates (pitted)
3 tablespoons organic coconut oil (melted/liquid)
2 tablespoons organic raw cacao powder
Directions
Prepare the bars
Step 1
Prepare the sweet potatoes: Bake at least (2) medium/large sweet potatoes to the method of your preference (I like to bake mine at 350 degrees for about 30 - 45 minutes, or until they are soft in the middle).

After the sweet potatoes are cooked and have cooled off, scrape out the insides and mash them together until they are the consistency of mashed potatoes. You will need 1 1/2 cups for this recipe.

Add the mashed sweet potatoes and all other ingredients for the bars to a medium sized bowl and stir until everything is well combined. Set aside.

Prepare the crust
Step 2
Add all ingredients for the crust to a food processor and process until is is a sticky, crumbly texture.

Transfer the mixture to an 8 x 8 baking dish and spread evenly.

Press the mixture firmly to the bottom of the baking dish.

Add the bar mixture on top, spread evenly, and put in the freezer for 2 - 4 hours, or until it gets hard.

Remove from the freezer and let it sit on the counter top for 10 - 15 minutes before serving because it will be frozen solid. Return to freezer after serving and store in the freezer because the bars will become soft and lose their shape if left out at room temperature move than 10 - 15 minutes.

Enjoy!
Note
This recipe will make approximately (16) pieces.

The recipe and photographs for "Clean Eating Chocolate Chip and Sweet Potato Bars" by The Healthy Family and Home are licensed under a Creative Commons Attribution-NonCommercial 4.0 International License and cannot be used without my written permission.
Affiliate Disclosure: This post contains affiliate links.  This means that if you were to make a purchase through one of these links, "The Healthy Family and Home" website would receive a small commission.
Amazon Disclosure: "The Healthy Family and Home" website is a participant in the Amazon Services, LLC Associates Program, an affiliate advertising program designed to provide a means for sites to earn advertising fees by advertising and linking to Amazon.com.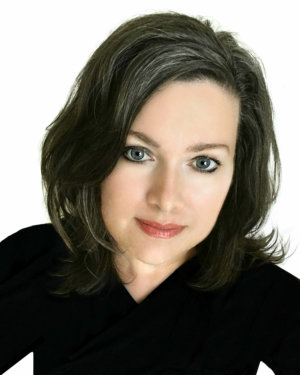 Hi, I'm Karielyn! I'm the published cookbook author of CLEAN DESSERTS and content creator of The Healthy Family and Home website since 2012. I specialize in creating easy, healthy plant-based recipes that are gluten-free + vegan and made with clean, real food ingredients that you can feel good about eating.