Dandelion leaves are an excellent food for detoxification and liver health.
But instead of juicing them, adding them to smoothies or making a salad with them, how about using them in a creamy dressing?
That's what I did with them in this Creamy Dandelion Greens Dressing recipe and the normally bitter taste they sometimes have is masked with the other ingredients.
I've used it as a dressing with a kale salad, a dip for chips and even in my Zucchini Pasta with Creamy Dandelion Greens Dressing recipe (coming soon!).
I gave my youngest son a taste to see if he'd like it.
Well, he did, and so much so, that I had to make second batch because he ate it all!
It is loaded with nutrients and healthy ingredients, and it's raw, vegan, gluten-free, dairy-free and paleo-friendly too!
Want more healthy dressing and dip recipes? Check out Clean Eating Watermelon Vinaigrette, Spinach and Avocado Dip, Tahini Ginger Dressing or my Clean Eating Cookbook with an entire chapter of 20 healthy, clean eating recipe just like this one that you will love!
5 Fast Facts About Dandelion Greens:*
1 cup contains 112% DV of vitamin A
purifies the blood
excellent as a natural diuretic
1 cup contains 10% DV of calcium
1 cup contains 9% DV of iron
5 Fast Facts About Cashews:*
packed with dietary fiber
rich in "heart friendly" mono-saturated fatty acids
rich source of minerals
high in magnesium and copper
excellent source of antioxidants
5 Fast Facts About Sunflower Seeds:*
rich source of vitamin E
finest source of B complex group vitamins
incredible source of folic acid
rich in magnesium
provides anti-inflammatory benefits
5 Fast Facts About Extra Virgin Olive Oil:*
lowers blood cholesterol levels
rich in anti-oxidants
improves bone mineralization and calcification
excellent protection from heart attack and stroke
contains anti-inflammatory benefits
5 Fast Facts About Turmeric Powder:*
antibacterial and a natural antiseptic
excellent for liver detoxification
contains anti-inflammatory properties
powerful anti-oxidant and it can inhibits cancer cell growth
2 teaspoons contain 17% DV of manganese
5 Fast Facts About Garlic:*
regulates blood sugar levels
lowers high blood pressure
contains anti-bacterial and analgesic properties
anti-viral
helps to lower cholesterol levels
5 Fast Facts About Lemons:*
extremely alkaline
blood purifier
excellent for detoxification
balances blood sugar levels
contains powerful anti-bacterial properties
5 Fast Facts About Himalayan Pink Salt:*
contains 84 minerals
unrefined, unprocessed, raw
promotes stable pH balance in cells
controls water levels in the body
aids digestion and facilitates better nutrient absorption
*These statements have not been evaluated by the Food and Drug Administration. This information is not intended to diagnose, treat, cure or prevent any disease.
Tip #1: This recipe will make 2 – 4 servings.
Tip #2: It is great to use as a dressing for your favorite salad, a dip with chips or crackers or even as a sauce for your favorite pasta.
Creamy Dandelion Greens Dressing (Raw, Vegan, Gluten-Free, Dairy-Free, Paleo-Friendly)
Print recipe
Ingredients
8 organic dandelion green leaves
1 cup organic cashews
1/2 cup organic sunflower seeds
1 cup water (purified / filtered)
2 tablespoons organic extra-virgin olive oil
1 tablespoon organic lemon juice (fresh squeezed)
1/2 teaspoon organic turmeric powder
1/2 - 1 teaspoon Himalayan pink salt
Directions
Step 1
Add all ingredients to a Vitamix and blend until creamy and smooth.

Add the dressing to your favorite salad, serve with chips or crackers, or as a sauce for your favorite pasta.

Enjoy!
Note
This recipe will make approximately 2 - 4 servings.

The recipe and photographs for "Creamy Dandelion Greens Dressing" by Karielyn Tillman of The Healthy Family and Home are licensed under a Creative Commons Attribution-NonCommercial 4.0 International License and cannot be used without my written permission.

Affiliate Disclosure: This post contains affiliate links. This means that if you were to make a purchase through one of these links, "The Healthy Family and Home" website would receive a small commission.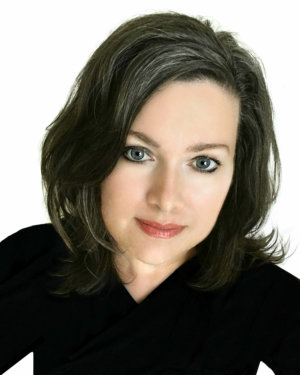 Hi, I'm Karielyn! I'm a cookbook author and creator of The Healthy Family and Home website. I specialize in creating easy, healthy plant-based recipes that are gluten-free + vegan and made with clean, real food ingredients that you can feel good about eating.