These Vegan Creamy Mango and Chocolate Chip Ice Cream Popsicles are an easy, fun treat for the summer using only 4 clean ingredients.
If you've never had the mango-chocolate chip combination before…it's really good!
I even made a Mango Chocolate Chip Cheesecake in my Clean Eating Cookbook that is unbelievable!
You can mix these up in just a matter of minutes with a Vitamix, pour them into your favorite ice cream molds and put them in the freezer to harden for a couple of hours.
Store-bought ice cream popsicles can contain dairy and GMO ingredients.
Here's the ingredient list for a similar store-bought mango popsicle:
S.A.D. (Standard American Diet) Yasso Frozen Greek Yogurt Mango Pops
Ingredients: Nonfat Milk, Greek Yogurt (Cultured Pasteurized Nonfat Milk, Active Cultures), Sugar, Mango Pulp, Milk Protein Concentrate, Water, Nonfat Dry Milk, Maltodextrin, Natural Flavor, Contains Less Than 2% of: Ascorbic Acid, Beta Carotene (Color), Pectin, Carrageenan, Guar Gum, Locust Bean Gum
These are heavy on the dairy (and GMO dairy if it's not organic, which they're not), refined sugar, carrageenan, and stabilizers.
This healthier version is made with clean ingredients and it's "almost raw", vegan, gluten-free, dairy-free, egg-free, paleo-friendly and contains no refined sugar.
Want more healthy dessert recipes? Check out Clean Eating Chocolate Fudgsicles, Vegan No-Bake Peanut Butter Cheesecake, Vegan Chocolate Chip Raspberry Swirl Ice Cream or my Clean Eating Cookbook with an entire chapter of 20 healthy, clean eating dessert recipes just like this one that you will love!
5 Fast Facts About Coconut (Coconut Flakes):*
2 tablespoons contain 4.6 g RDA of dietary fiber
healthy source of medium-chain fatty acids
can help to decrease cholesterol
high in lauric acid
excellent source of manganese at 60% RDA and iron at 11% RDA
5 Fast Facts About Mango:*
super high in vitamin A at 25% RDA
good source of copper at 12% RDA
excellent anti-oxidant
contains 46% RDA of vitamin C
contains 10% RDA of vitamin B6
5 Fast Facts About Raw Coconut Crystals:*
low glycemic (GI of 35)
raw, vegan and gluten-free
unrefined and unbleached
contains 17 amino acids
is an abundant source of minerals and broad-spectrum B vitamins
*These statements have not been evaluated by the Food and Drug Administration. This information is not intended to diagnose, treat, cure or prevent any disease.
Print
Vegan Creamy Mango Chocolate Chip Ice Cream Popsicles
Yield 6 servings
"Almost Raw" / Vegan / Gluten-Free / Dairy-Free / Egg-Free / Soy-Free / Paleo-Friendly / No Refined Sugar
Instructions
Add all ingredients (except the chocolate chips) to a Vitamix and blend until creamy and smooth.
Remove the blender from the base and add the chocolate chips.  Gently stir them into the ice cream mixture by hand.
Pour the mixture into your popsicle molds and put them in the freezer for about 4 hours, or overnight making sure they are frozen solid.
Remove them from your molds according to your products directions.
Enjoy!
Notes
Get all your organic ingredients delivered straight to your door at up to 25 - 50% off retail by cutting out the middleman and retail markups with a Thrive Market Membership and save 15% off on your first order.
The recipe and photographs for "Vegan Creamy Mango Chocolate Chip Ice Cream Popsicles" by Karielyn Tillman of The Healthy Family and Home website are licensed under a Creative Commons Attribution Non-Commercial No Derivatives 4.0 International License and cannot be used without my written permission.
Affiliate Disclosure: This post contains affiliate links. This means that if you were to make a purchase through one of these links, "The Healthy Family and Home" website would receive a small commission.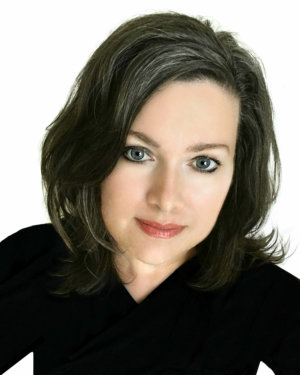 Hi, I'm Karielyn! I'm the published cookbook author of CLEAN DESSERTS and content creator of The Healthy Family and Home website since 2012. I specialize in creating easy, healthy plant-based recipes that are gluten-free + vegan and made with clean, real food ingredients that you can feel good about eating.