Welcome back for the February 2015 Healthy Product Roundup, where each month I share 4 new products with you.
These are products that I either personally buy and use or that have been shared with me from companies that want to help me share the message of healthy eating and healthy living with you.
I'm always excited to learn about new organic, vegan, gluten-free and overall healthy products and have been introduced to so many I would have never come across if not through my website.
I have links after each review if you are interested in purchasing the item and, in full transparency, disclose my relationship and affiliate links (if applicable) for each item.
If you missed the January 2015 Healthy Product Roundup, make sure you check it out…I shared Taste Nirvana Coconut Water, Peace Valley Cereals, Dr. Mercola's Organic Greens and the book "Live Intentionally".
Hope you enjoy this months Healthy Product Roundup!
Product #1:  Spirulina Crunchies from Vivapura Superfoods
I'm a really big fan of using spirulina in my smoothies because it is so nutrient-dense, so you can imagine how excited I was to learn about Spirulina Crunchies from Vivapura.
If you remember my Cacao Superfood Truffles I made a couple of weeks ago, I shared the superfood Baobab Powder (also from  Vivapura) and it was the first time I had ever used it.
What makes these Spirulina Crunchies so special is not only could you use them in or on top of a smoothie, but they can be sprinkled on top of a salad, in a wrap, on top of soup, etc.
And just so you will know what to expect, they will have the same distinct flavor and smell of spirulina in powder form since it's 100% spirulina with nothing added.
Here are some amazing facts from the Vivapura website about spirulina if you've never tried it:
– Concentrated Protein Source: The highest concentrated source of protein! 60% vegetable protein.
– Complete Protein Source: Contains all 8 essential amino acids in the proper ratios, and eighteen amino acids in total. 375% more protein than tofu. A gram of spirulina is 4 times more absorbable than a gram of meat.
– Best Source of GLA: Gamma-linolenic acid. An anti-inflammatory essential fatty acid necessary for a healthy nervous system.
– Vast Spectrum of Antioxidants: loaded with antioxidants like natural beta carotene, mixed carotenoids, zeaxanthin, chlorophyll, phycocyanin, gamma linolenic acid (GLA), riboflavin, a host of other phytonutrients. Protect against harmful UV sunlight, pollution, and environmental stress.
– Minerals: High in essential minerals and trace minerals. Easily assimilated by the body as the minerals are chelated with the amino acids.
– Iron: 2300% more iron than spinach. Delivers oxygen to cells throughout your body. Improves energy levels. Promotes good health during growth phases. Prevents anemia.
– Beta Carotene: 3900% more beta carotene than carrots. A source of Vitamin A that your body cannot produce on its own.
– Vitamin K: An essential nutrient that must be obtained from sources outside the body.
– Calcium: 300% more calcium than whole milk.
– Chlorophyll (the green pigment): Blood builder and purifier. Supports liver and kidney function to detoxify your blood. Chlorophyll is deeply cleansing and alkalizing. Protects from UV radiation at a cellular level. Phycocyanin (the blue pigment): Phycocyanin works like a magnet to help remove heavy metals and pollutants from your body. Induces production of more stem cells found in bone marrow.
– Nucleic Acids: RNA and DNA responsible nutrition
Wow, wow, wow!  300% more calcium than milk…a complete protein source containing all 8 essential amino acids…2300% more iron than spinach…and 3900% more beta carotene than carrots!
Spirulina Crunchies makes it fun and easy to add this nutrient-dense superfood into your diet so make sure you check out my Superfood Cashew Butter with Spirulina Crunchies recipe!
Where Can I Get It?  You can order online from Amazon here and have them delivered straight to your door.
Disclosure:  I received products from Vivapura for review purposes and to create a new recipe.  I was not paid for this review or under any obligation to provide a positive review.  All thoughts and opinions are my own.
PRODUCT #2:  MAKE IT PALEO II BY HALEY MASON AND BILL STALEY
In last month's roundup, I shared the book "Live Intentionally" which I really enjoyed and this month, I have "Make It Paleo II" by Haley Mason and Bill Staley to share with all my paleo friends.
Even though I don't personally consume meat, poultry or seafood, I do like the other principals of the Paleo diet – no grains, no dairy, no refined sugars, etc. and I have a good variety of paleo (meat-free) recipes on my website.
But even if you are vegan, you may have friends or family who aren't but still want to eat clean (I know I do!) and this would be a good resource to share with them.
Of all the paleo books, websites and recipes I've come across, I find the style of Haley and Bill's to be my favorite.
Their recipes are simple with minimal instructions and their photographs are in one word…breathtaking.
This is their 3rd book and a follow up to their first, Make It Paleo (2011) and second book, Gather: The Art of Paleo Entertaining (2013).
The new Make It Paleo II book has these features:
over 175 NEW grain-free recipes
over 400 pages

BEAUTIFUL

color photos for each recipe
a neat color photo index organized by categories
a helpful dietary restriction index
a nice section in the front explaining ingredients used
It also introduces the talent of Haley's sister, Caitlin Grace Nagelson, a trained sushi chef.
This is an awesome book if you are following the paleo lifestyle, or have friends and/or family who are, and are looking to eat clean.
Where Can I Get It?  You can order online from Amazon and have it delivered straight to your door.
Disclosure:  I received a copy of Make It Paleo II for review purposes.  I was not paid for this review or under any obligation to provide a positive review.  All thoughts and opinions are my own.
PRODUCT #3:  R PUR ALOE INTERNATIONAL ALOE VERA JUICE

This is a new product for me and I purchased it as part of one of several cleanses I have done since the beginning of the year, which I'll share with you soon.
It comes in a 16 ounce bottle and is organically grown, cold processed and whole leaf aloe vera 18x concentrate.
It has a slightly sweet taste and I just drank mine with 1 ounce aloe vera juice with 10 ounces of filtered water.
What are some of  benefits of drinking a high-quality aloe vera juice?
Soothes and nourishes the digestive system.
Contains vitamins, minerals and other nutrients.
Supports intestinal health and bowel regularity.
Calms occasional stomach irritation.
Clean, refreshing taste and vegetarian friendly!
Some common questions about the R PUR Aloe International brand:
1. Does aloe vera help with colon cleansing? Aloe vera juice supports colon health and is known to promote healthy bowel movements.
2. What substances are in aloe vera juice? Researchers at Stanford University, the University of Tennessee, and elsewhere have determined aloe vera contains polysaccharides, steroids, organic acids, glucuronic acid, enzymes, calcium oxalate, amino acids, sapoin, vitamins, and minerals. It also contains salicylate and prostaglandins and other biologically active compounds that support digestion.
3. How is R PUR Aloe International 18x Aloe Vera Juice prepared? R PUR Aloe has mastered the whole leaf process to bring you Aloe Vera 18X Concentrate. Traditionally, refining the Barbadensis Miller plant is done with a hand filleting process to remove the gel from the leaf that is then discarded. This is counterproductive because most of the active ingredients, polysaccharides and mucopolysaccharide (Acemannan), are beneath the leaf's surface. R PUR International's whole leaf process dissolves the cellulose and removes the undesirable aloin and aloe emodin. This produces a product rich in polysaccharides and mucopolysaccharides (Acemannan).
UPDATE (10/31/17):
This product has been discontinued, but Dr. Group has replaced it with another high quality Aloe supplement in capsule form which you can order here.
Where Can I Get It?  You can get more information on all Dr. Group's supplements, detox and cleansing products by visiting the Global Healing Center website.
Disclosure:  I purchased this product with my own funds but I am an affiliate with Global Healing Center which means I will make a small commission if you purchase anything through my affiliate links.
PRODUCT #4:  TRUBRAIN
truBrain is the maker of the world's first "Think Drinks", functional beverages based on active nootropics, developed by their team of UCLA Neuroscientists.
"Think Drinks" solve the problem that caffeine and energy drinks don't — sustained focus and attention. Too much caffeine can cause unbalanced focus; truBrain's active nootropics help restore that balance by supporting the natural thinking process.
They offer two products to choose from… a convenient drinkable pouch and in capsule form.
"truBrain was designed by top Neuroscientists who have been studying cognitive optimization for decades–led by Dr. Andrew Hill and Dr. Aida Attar of UCLA. truBrain's goal is to give you the competitive edge of focused cognitive performance as an everyday alternative to over-reliance on caffeine and energy drinks.
Our mission is to help optimize your productivity and efficiency without relying on excess caffeine or prescription medication".
Here are some of the features of truBrain:
Crafted with the perfect amounts of active nootropics
Loaded with amino acids to fuel the thinking process
Flavored with all natural ingredients like blue agave and monk fruit
Provides direct support for concentration and focus
Validated with the latest wearable technology
What are some of the ingredients in the products?
Think Drinks:
Focus Ingredients: Magnesium, CDP Choline, Piracetam, Tyrosine, Oxiracetam, Carnitine, Theanine, DHA
Natural Sweeteners: Pomegranate, Stevia, Blue Agave, Cranberry, Sugar Cane, Monk Fruit
Core Blend (not gluten-free):
Focus Ingredients:  Magnesium, CDP Choline, Piracetam, Tyrosine, Oxiracetam, Carnitine, Theanine, DHA
Here are some highlights of the product:
vegan
gluten-free (Think Drinks only)
non-GMO
pesticide-free
made in U.S.A.
made by Neuroscientists
sustainable solutions
They also offer a monthly auto-ship program and a FREE trial if you want to try it out before signing up.
Where Can I Get It?  You can order online from the TruBrain website.
Disclosure:  I received a trial pack from truBrain for review purposes.  I was not paid for this review or under any obligation to provide a positive review.  All thoughts and opinions are my own.
And that's the roundup for this month…make sure  you check back for next months roundup at the end of March for 4 new products I'll be sharing with you!
Affiliate Disclosure:  This post contains affiliate links.  This means that if you were to make a purchase through one of these links, "The Healthy Family and Home" website would receive a small commission.
Amazon Disclosure: "The Healthy Family and Home" website is a participant in the Amazon Services, LLC Associates Program, an affiliate advertising program designed to provide a means for sites to earn advertising fees by advertising and linking to Amazon.com.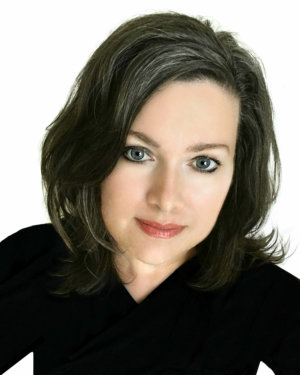 Hi, I'm Karielyn! I'm a cookbook author and creator of The Healthy Family and Home website. I specialize in creating easy, healthy plant-based recipes that are gluten-free + vegan and made with clean, real food ingredients that you can feel good about eating.