I have a really good Vegan Cornbread recipe that I make for my family, but am unable to enjoy because it uses all-purpose flour and isn't gluten-free.
I was inspired by a Facebook friend to make a gluten-free version and am happy to say I have just enjoyed the first piece of cornbread I've had in a long time!
This one is softer and lighter in texture and a seemed a tad bit dry to me compared to my other recipe, but maybe that's expected with a gluten-free version?
But, I can't eat the other version, so I'm fine with it.
I actually liked mine plain, but after I drizzled a little maple syrup over it, it was even better.
5 Fast Facts About Coconut Oil:
super high in lauric acid
rich in antioxidants
contains natural microbial and antibacterial agents
improves metabolism and prevents fatigue
improves cholesterol levels
5 Fast Fact About Maple Syrup:
contains manganese and zinc
contains 54 different antioxidants
helps with inflammation
1/4 cup contains more calcium than the same amount of milk
1/4 cup contains more potassium than a banana
5 Fast Facts About Almonds (Almond Flour/Milk):
regulates cholesterol and blood pressure
energy booster
loaded with protein, calcium and fiber
high in antioxidants
reduces risk of heart disease
5 Fast Facts About Pink Himalayan Salt:
contains 84 minerals
unrefined, unprocessed, raw
promotes stable pH balance in cells
controls water levels in the body
aids digestion and facilitates better nutrient absorption
Where to Buy:  If you have trouble finding any of the ingredients to make this recipe, you can order online from Amazon and have them delivered straight to your door…and you'll be supporting The Healthy Family and Home website at the same time!
Tip #1:  This is not a sweet cornbread, but you can always add more maple syrup to the batter or drizzle some on the top after it comes out of the oven to add a little more sweetness.
Important Tip:   Corn is one of the top GMO crops produced today.  PLEASE make sure you use ORGANIC cornmeal when making this recipe or any other recipe that calls for "corn" or a "corn" ingredient. I purchase my organic cornmeal from the bulk section at Whole Foods, but if you don't have one nearby, you can order organic cornmeal online from Amazon.  There is such little cost difference and it is so important to your health!
Gluten-Free Vegan Cornbread (Vegan, Gluten-Free, Grain-Free, Dairy-Free)
Print recipe
Ingredients
1 cup organic non-GMO cornmeal
1/2 cup all-purpose gluten-free blend (I used Bob's Red Mill All-Purpose Baking Flour)
1/2 cup almond flour
2 teaspoons baking powder (non-aluminum)
1 cup homemade almond milk
1 flax egg (1 tablespoon ground flax seeds + 2 tablespoons water)
1/4 cup organic coconut oil (melted/liquid)
1/4 cup organic maple syrup
1/2 teaspoon pink himalayan salt
Directions
Step 1
Put all ingredients in a medium sized bowl and mix until well combined (avoid over mixing).

Pour mixture into an 8 x 8 glass baking dish.

Bake at 350 degrees for approximately 20 - 25 minutes or until golden on top.

Cool for 10 - 15 minutes before serving.

Enjoy!
Note
Recipe slightly adapted from:  https://www.loveandlemons.com/2012/11/15/poblano-cornbread-stuffing/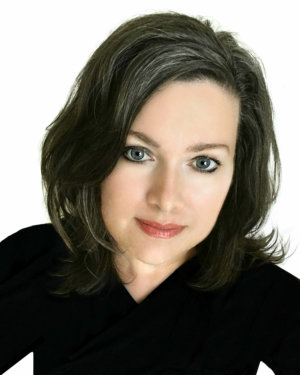 Hi, I'm Karielyn! I'm the published cookbook author of CLEAN DESSERTS and content creator of The Healthy Family and Home website since 2012. I specialize in creating easy, healthy plant-based recipes that are gluten-free + vegan and made with clean, real food ingredients that you can feel good about eating.