With all the pumpkin recipes to choose from, the fall season just wouldn't be complete without a Grain-Free Vegan Pumpkin Chocolate Chip Cookie recipe.
It's all the goodness from a grain-free, gluten-free, flourless dairy-free, and vegan chocolate chip cookie with the beautiful addition of pumpkin and all it's wonderful spices that compliment it.
However, a traditional pumpkin chocolate chip cookie couldn't be enjoyed guilt-free like these.
Here are the typical ingredients in a traditional pumpkin chocolate chip cookie:
S.A.D. (Standard American Diet) Pumpkin Chocolate Chip Cookie Ingredients:
Ingredients: 1 cup (2 sticks) unsalted butter, 1 cup white sugar, 1 cup light brown sugar, 2 large eggs, 1 teaspoon vanilla extract, 1 cup canned pumpkin puree, 3 cups all-purpose flour, 2 teaspoons baking soda, 1/2 teaspoon salt, 1 teaspoon ground cinnamon, 1/2 teaspoon ground ginger, 1/4 teaspoon ground nutmeg, 1/4 teaspoon ground cloves, 2 cups (12-ounce bag) milk chocolate chips, not semisweet
In summary, that's 2 sticks of butter, 2 cups of sugar and 3 cups of white flour.
This healthier version is flourless, vegan, gluten-free, grain-free, dairy-free, egg-free, paleo-friendly and contains no refined sugar!
Want more healthy dessert recipes?  Check out Vegan No-Bake Peanut Butter Cheesecake, Pomegranate and Dried Blueberry Chocolate Bark, Raw Snickers Bars or my Clean Eating eCookbook with an entire chapter of 20 healthy, clean eating dessert recipes just like this one that you will love!
5 Fast Facts About Pumpkin:*
high in beta-carotene
full of iron, zinc and vitamin C
rich in anti-oxidants
246% RDA of vitamin C
5 Fast Facts About Almonds (Almond Flour):*
helps to regulate cholesterol and blood pressure
energy booster
loaded with calcium and fiber
1/4 cup contains 8 grams of vegan protein
high in anti-oxidants
5 Fast Facts About Coconut Oil:*
super high in lauric acid
rich in antioxidants
contains natural microbial and anti-bacterial agents
helps to improve metabolism
improves cholesterol levels
5 Fast Facts About Maple Syrup:*
contains manganese and zinc
super high in anti-oxidants
helps with inflammation
1/4 cups contains more calcium than the same amount of milk
1/4 cup contains more potassium than a banana
5 Fast Facts About Walnuts:*
high quality vegan protein
high in anti-oxidants
rich in omega-3 fatty acids
high in vitamin C
improves blood lipids and other cardiovascular risk factors
*These statements have not been evaluated by Food and Drug Administration.  This information is not intended to diagnose, treat, cure or prevent any disease.
Tip #1:  You can use the sweetener of your choice for these cookies.  I've used maple syrup, raw honey and raw coconut crystals and all worked fine.
Tip #2:  This recipe makes approximately 24 small cookies.
Grain-Free Chocolate Chip Pumpkin Cookies (Vegan, Gluten-Free, Grain-Free, Flourless and Dairy-Free)
Print recipe
Ingredients
2 1/2 cups organic unpasteurized almond flour
1/2 cup organic pumpkin puree
2 tablespoons organic coconut oil (melted/liquid)
1/4 cup organic maple syrup (or sweetener of your choice)
1/2 teaspoon baking soda
1/4 teaspoon Himalayan pink salt
1 teaspoon organic ground cinnamon
1/2 teaspoon organic vanilla bean powder
1/4 teaspoon organic ground nutmeg
1/4 teaspoon organic ground ginger
1/8 teaspoon organic ground cloves
1 cup vegan mini chocolate chips (Enjoy Life brand)
1/2 cup organic walnut pieces
Directions
Step 1
Add all ingredients in a medium size bowl and stir until well combined.

Scoop about a tablespoon at a time, roll into a ball in the palm of your hand (using slightly moistened hands to prevent sticking), gently pat them down flat and then put them on a baking sheet.

Bake at 350 degrees for approximately 12 - 15 minutes watching them closely so they don't overcook and burn.

Let them sit in the baking pan until completely cool before removing them.

Enjoy!
Note
This recipe will make approximately (24) small cookies.

The recipe and photographs for "Grain-Free Pumpkin Chocolate Chip Cookies" by Karielyn Tillman of The Healthy Family and Home are licensed under a Creative Commons Attribution-NonCommercial 4.0 International License and cannot be used without my written permission.
Affiliate Disclosure: This post contains affiliate links. This means that if you were to make a purchase through one of these links, "The Healthy Family and Home" website would receive a small commission.
Amazon Disclosure: "The Healthy Family and Home" website is a participant in the Amazon Services, LLC Associates Program, an affiliate advertising program designed to provide a means for sites to earn advertising fees by advertising and linking to Amazon.com.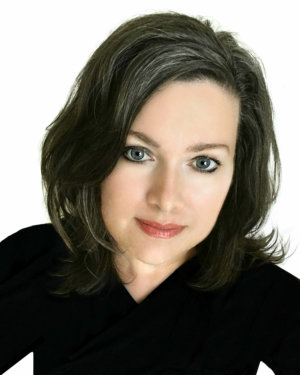 Hi, I'm Karielyn! I'm the published cookbook author of CLEAN DESSERTS and content creator of The Healthy Family and Home website since 2012. I specialize in creating easy, healthy plant-based recipes that are gluten-free + vegan and made with clean, real food ingredients that you can feel good about eating.