These Hazelnut Caramel Clusters are the perfect treat for that someone special for Valentines Day, a birthday, anniversary or any other special occasion.
And special occasions deserve special indulgences and this is one of those occasions.
When I was asked to create a new recipe with the Rawmio Chocolate Hazelnut Spread, I knew I wanted to make something really decadent.
I was inspired by these "Bear Claw" treats from Riverstreet Sweets, but knew they definitely would need to have a complete makeover.
Since I was using the Rawmio Chocolate Hazelnut Spread, I decided to use raw hazelnuts for the nuts and then made a healthy version of raw caramel.
And I added a couple of superfoods...raw maca powder and organic goji berries to make them an extra healthy treat.
Want more healthy dessert recipes?  Check out Strawberry and Raspberry Cheesecake Hearts, Strawberry Creme Chocolate Truffles, Goji Berry and Hazelnut Cacao Truffles or my Clean Eating Cookbook with an entire chapter of 20 healthy, clean eating dessert recipes just like this one that you will love!
5 Fast Facts About Hazelnuts:*
one cup contains 86% RDA of vitamin E
rich in heart healthy unsaturated fats
super high in B-vitamins: B1, B3, B5, B6 and B9
one ounce has 2.7 g of dietary fiber
one serving contains 90% RDA of manganese and 65% RDA of copper
5 Fast Facts About Medjool Dates:*
natural energy booster
high in iron content
rich in potassium
good source of dietary fiber
excellent source of vegan protein
5 Fast Facts About Coconut Oil:*
super high in lauric acid
rich in antioxidants
contains natural microbial and anti-bacterial agents
helps to improve metabolism
improves cholesterol levels
5 Fast Facts About Maca Powder:*
increases stamina
beneficial to the circulatory system
can regulate hormonal imbalances
acts as an anti-carcinogen and anti-oxidant
enhances memory , learning and mental ability
5 Fast Facts About Goji Berries:*
high concentration of anti-oxidants
contains 21 trace minerals
contains 18 amino acids
high in essential fatty acids
contains 13% more protein than whole wheat
5 Fast Facts About Rawmio Hazelnut Chocolate Spread:*
raw, organic, vegan, gluten-free
stone-ground
2 tablespoons contain 8% dv of iron
high in anti-oxidants
high in natural minerals
*These statements have not been evaluated by Food and Drug Administration.  This information is not intended to diagnose, treat, cure or prevent any disease.
Now a little bit about the Rawmio Chocolate Hazelnut Spread I used in this recipe.
What is it?  
It's a raw, vegan gourmet hazelnut chocolate butter.  And I was really excited to try it because it met all the qualifications of something I would personally buy and use - organic, raw, vegan, gluten-free and minimal ingredients.
Description from the product label:  "Rawmio Hazelnut is a decadent hand crafted raw vegan treat that will satisfy your sweet tooth.  We combine fresh, organic cacao nibs and organic coconut sugar for a wickedly delicious, smooth, dark chocolate spread we know you will devour.  Yummy on fruits, berries, crepes, ice cream or right out of the jar."
What's in it?
The ingredient list is:  Raw Organic Hazelnuts, Raw Organic Cacao Nibs and Raw Coconut Sugar.  That's it!
Why should I buy it?
There's a couple of good reasons to buy it.
First, convenience.  Yes, you can make your own hazelnut spread at home, but sometimes you can't, don't have the time, don't want to or don't have the equipment to do so.  It's great to just open up your cabinet, grab a jar and enjoy it.
Another example of convenience is using it when away from home. This is a perfect example of how you can travel and eat raw (or clean)  by bringing a jar with you when you travel.  And this is exactly what I did when I traveled/vacationed with my family and ate 100% raw for an entire week while at Disney.  Although back then I hadn't been introduced to Rawmio and used another nut spread, I actually prefer this brand (because the container is smaller and easier to transport) and will definitely use it when traveling again to stay on track and eat raw/clean.
Second, it's a healthy indulgence.  Although everything I make is pretty much from scratch and I spend 50 - 75% of my day in the kitchen, sometimes I want a little treat that I don't have to make myself.  A little splurge.  And every once in a while I will treat myself to a clean treat that I can savour and enjoy without having to lift a finger.  Except opening the lid.
Where can I buy it?
You can order from RawGuru.com.  There are 8 flavors to choose from:  Rawmio Hazelnut Chocolate Spread, Rawmio Hazelnut Original, Rawmio Hazelnut Silk, Rawmio Hazelnut Crunch, Rawmio Almond Chocolate Spread, Rawmio Almond Original, Rawmio Almond Silk and Rawmio Almond Crunch.
Hazelnut Caramel Clusters (Raw, Vegan, Gluten-Free, Dairy-Free, Paleo-Friendly, No Refined Sugars)
Print recipe
Ingredients
For the nut layer
1/2 cup organic raw hazelnuts (hand crushed)
For the caramel layer
8 Large organic medjool dates (pitted)
1/2 tablespoon organic coconut oil
2 tablespoons organic maca powder
1/4 teaspoon organic vanilla extract
For the hazelnut spread topping
1/4 cup Rawmio Chocolate Hazelnut Spread
For the garnish
2 tablespoons organic goji berries
Directions
Prepare the hazelnuts
Step 1
Using the flat surface of a butter knife, crush each hazelnut by hand into small pieces. Set aside.
Prepare the caramel layer
Step 2
Put all ingredients for the caramel (medjool dates, coconut oil, maca powder and vanilla extract) into a food processor and process until it is well combined.
Prepare the Rawmio
Step 3
Depending on the temperature when you use your Rawmio, you may have to warm it slightly to be able to spread it easily. Since it is raw, I put mine in the dehydrator at around 95 degrees just long enough to soften it so it is smooth and creamy.
Assembly
Step 4
Divide the caramel into 8 pieces, then roll into a ball shape in the palms of your hand.

Flatten them out in the palm of your hand into a small disk shape.

Press down into the crushed hazelnuts, making sure it is completely covered in hazelnuts. Fill in any empty spaces by hand.

With your fingers, press the hazelnuts firmly into the caramel disk to make sure they don't fall off and then put them on a piece of wax or parchment paper.

Put them into the freezer for approximately 15 - 30 minutes or until they have firmed up.

Take a small spoonful of the Rawmio chocolate hazelnut spread and put it on the top of the cluster and spread gently until the entire top is covered.

Optional: Garnish with goji berries.

Put back into the freezer for approximately 15 - 30 minutes or until the Rawmio has firmed up.

Store in the freezer until you are ready to serve because they will become soft and lose their shape if left out at room temperature.

Enjoy!
Note
This recipe will make (8) clusters.

The recipe and photographs for "Hazelnut Caramel Clusters" by Karielyn Tillman of The Healthy Family and Home are licensed under a Creative Commons Attribution-NonCommercial 4.0 International License and cannot be used without my written permission.
Affiliate Disclosure: This post contains affiliate links.  This means that if you were to make a purchase through one of these links, "The Healthy Family and Home" website would receive a small commission.
Amazon Disclosure: "The Healthy Family and Home" website is a participant in the Amazon Services, LLC Associates Program, an affiliate advertising program designed to provide a means for sites to earn advertising fees by advertising and linking to Amazon.com.
Miscellaneous Disclosure:  I received products from Rawmio Gourmet Chocolate Spreads to use in creating a new recipe.   I was under no obligation to give a positive review and was not paid for this review or endorsement.  All thoughts, opinions and comments are my own.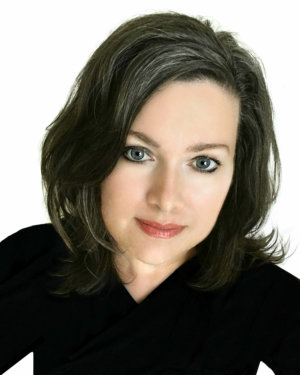 Hi, I'm Karielyn! I'm the published cookbook author of CLEAN DESSERTS and content creator of The Healthy Family and Home website since 2012. I specialize in creating easy, healthy plant-based recipes that are gluten-free + vegan and made with clean, real food ingredients that you can feel good about eating.