This is a Sponsored Post by LOVIDIA. Thank you for supporting the brands that make this website possible!
---
It's the beginning of a New Year and if you're like me, your email inbox is inundated with subject lines about "New Year's Resolutions", "Getting Back on Track", etc. etc. etc.
But for me, January 1 is just another day on the calendar. Controlling my hunger is something I struggle with 365 days a year and I don't need the beginning of a New Year to remind me that I need to get it under control (#thestruggleisreal).
I have a problem with "mindless" eating and snacking between meals, even when I'm not really hungry or in times of high stress or even when I'm bored. Even emotional eating sometimes. And even though I don't necessarily eat "bad" food (like 3 bags of chips and a pint of ice cream in one sitting), I do eat excessive and unnecessary calories than I need to stay at my ideal weight.
Daily recipe creation and testing doesn't help either 🙁
That's why I was so intrigued when I learned about the natural and safe dietary supplement - LOVIDIA Hunger Control Formula.
When I read the words "dietary supplement", it immediately brought me back to the days of the over-the-counter diet pills that contained caffeine, made you jittery and made you feel like your heart was about to jump out of your chest.
Then I cringed when I thought of what the ingredient list might look like...fillers, artificial colors and warning labels. And I definitely wasn't going to go there.
But - I was pleasantly surprised after researching the LOVIDIA supplement and that's why I want to share it with you today.
One of the first things I looked at when reviewing information about the LOVIDIA product (immediately after reviewing the ingredient list) is their philosophy and mission statement regarding the supplement. I was so relieved to discover that they held the same line of thinking that I did on the subject of taking weight loss aids and/or supplements:
THERE ARE NO MAGIC PILLS FOR LOSING WEIGHT.
That's exactly what LOVIDIA explains on their website and in their product material and that, in my opinion, is excellent advice. They do not claim that by taking their supplements, you will magically lose weight.
Instead, they show you how you can control your hunger (and thus lose weight by consuming fewer calories) with the LOVIDIA appetite suppressant and by being "Food Smart", but also what else you need to do to successfully make weight loss happen:
control hunger (via science and Lovidia)
nutrition (via healthy food choices)
exercise
coaching
support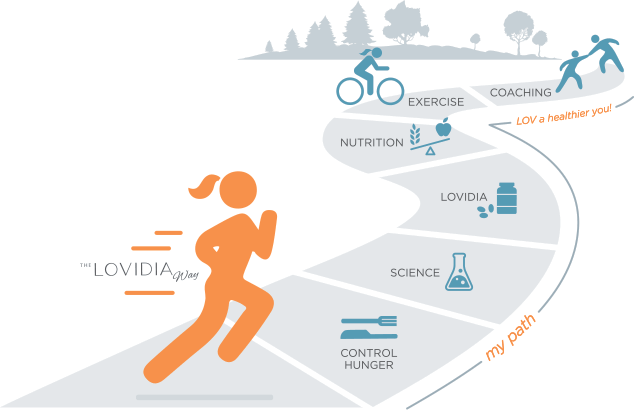 What Makes LOVIDIA Different?
There may be other hunger control or appetite suppressants on the market, but what makes LOVIDIA different and one that I would personally use and support?
It's because it contains a natural blend of ingredients like stevia leaf extract, L-glutamine, L-leucine, lysine, hydrochloride and pomegranate fruit extract. It's also vegan, gluten-free, dairy-free, non-GMO and non-caloric. These are things that are important to me as I'm "that person" who reads labels on ~everything~.
And, the ingredients in LOVIDIA have been clinically tested in multiple double-blind, placebo-controlled studies and have been shown to be both safe and effective.
How Does LOVIDIA Work?
Now let's talk about the "science" behind LOVIDIA.
First, LOVIDIA is not a drug and it doesn't come with a long list of unpleasant and possibly dangerous side effects that are normally found in similar products like caffeine (and other stimulants) fat blockers or diuretics. The ingredients used in LOVIDIA's proprietary hunger-control formula contain only natural GRAS (Generally Recognized as Safe) ingredients which will not cause jitters or other unpleasant side effects typically associated with weight-loss products.
Secondly, LOVIDIA is a patented formula that uses Gut Sensory Modulation (GSM) to reduce hunger...aka "Control Hunger with Science".
In the simplest terms, LOVIDIA helps you stay satisfied with fewer calories, making you feel as though you've eaten more than you have. This allows you to reduce the amount of food you eat without feeling hungry. When you can cut calories without feeling hungry, it's easier to lose weight.
And, here's a really short video that explains it very simply:
How Do I Use LOVIDA?
It's really easy. Just take one LOVIDIA tablet 1-2 hours (with a full glass of filtered/purified water) before a meal or when you feel hunger cravings are at their strongest as an effective appetite suppressant.
Using LOVIDIA is very flexible too. You can determine the best time to take LOVIDIA based on your current eating patterns. For example, some people eat a light breakfast, a small lunch, a large dinner, and a late-night snack. For this eating pattern, LOVIDIA would recommend taking a supplement in the late afternoon, before dinner.
For me, my biggest meal of the day is typically lunch, so I took mine before my lunch meal.
Another example is if you had a big event, company-sponsored lunch, or occasion when you knew you would be eating an out of the ordinary meal for lunch, you would want to take LOVIDIA in the morning, before the meal.
You can use it as a tool for support prior to your typical times of cravings or before larger meals or events.
Support = Success!
LOVIDIA doesn't just sell you a supplement...they are there to support you with "The LOVIDIA Way". They have a really helpful app that helps you to be a healthier you and to keep track and stay on top of everything with the following features:
your own personal LOVIDIA profile
customize your experience
test your health knowledge
stay on track with the "LOVIDIA Tracker"
provide LOVIDIA with instant feedback
track your weight and calculate your BMI
healthy recipes to keep you going
track calories burned and consumed - coming soon!
Where Can I Buy LOVIDIA?
If you're ready to try something different, something that's been clinically tested to be safe and effective uses a natural blend of ingredients, and a supplement based on the patented science of Gut Sensory Modulation (GSM), then try losing weight the healthy way - The LOVIDIA Way!
You can purchase LOVIDIA directly from their website at www.lovidia.com, and, I have a special discount code for THFH community to get 20% off your order using this code:
"TheHealthyFamilyandHome20"
Make sure you check out LOVIDIA's social media accounts for more information and to stay up-to-date: Facebook, Twitter, Instagram, and YouTube.
Disclosures:
This is a Sponsored Post by LOVIDIA. I received the product to test and review and was compensated for my time. This includes exchanging money for links, or posts that contain links; exchanging goods or services for links, or sending someone a "free" product in exchange for them writing about it and including a link. All opinions and comments are my own. Thank you for supporting the brands that make this website possible.
"These statements have not been evaluated by the Food and Drug Administration. This product is not intended to diagnose, treat, cure, or prevent disease."
"Results vary based on program adherence. In the LOVIDIA Way study, average weight loss was 13.6 pounds and waist circumference reduction was 2.7 inches."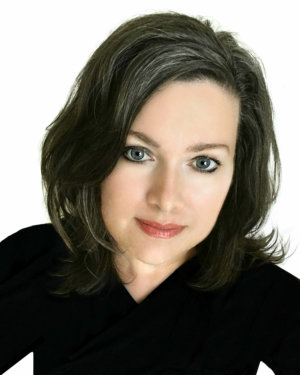 Hi, I'm Karielyn! I'm the published cookbook author of CLEAN DESSERTS and content creator of The Healthy Family and Home™ website since 2012. I specialize in creating easy, healthy plant-based and Medical Medium® compliant recipes that are gluten-free + vegan and made with clean, real food ingredients that you can feel good about eating.