The May 2014 theme for the Recipe Redux is a recipe made with tea, so today I present to you: Matcha Green Tea Chocolate Chip Brownies!
When I was thinking of what I could make, I was picturing a dessert with the vibrant green color of the Matcha Green Tea, which is the tea I wanted to use.
And although these didn't turn out to be bright green like I had anticipated, they are still really good, good for you, and have the benefits of Matcha Green Tea.
They have a hint of the classic Matcha Green Tea flavor and are loaded with melted chocolate chips.
Typical ingredients found in a traditional Matcha Green Tea Chocolate Chip Brownie recipe contain refined flour, refined sugar, butter and eggs:
S.A.D. (Standard American Diet) Traditional Matcha Green Tea Chocolate Chip Brownies
Ingredients: 1 cup all-purpose flour, 1 tablespoon match green tea powder, 1 cup white sugar, 1 stick unsalted butter, 2 eggs, 1 1/2 cup white chocolate chips, baking soda and salt
This healthier version is vegan, gluten-free, dairy-free, grain-free, flourless, egg-free, paleo-friendly and contains no refined sugar.
Want more healthy dessert recipes? Check out Flourless Zucchini Brownies, Raw Vegan Cinnamon Brownies, Flourless Peanut Butter Swirl Brownies, and Walnut and Oat Brownies or my Clean Eating Cookbook with an entire chapter of dessert recipes just like this one that you will love!
Tip #1: I used raw coconut crystals because they are low-glycemic and there is extra sweetness to the recipe from the chocolate chips, but feel free to use your favorite granular sweetener.
Tip #2: I used (2) flax eggs, but feel free to use (2) organic pasture-raised eggs if you prefer or don't need it to be vegan (you will need to leave them in for a little longer +/- 10 minutes).
Tip #3: I used homemade almond butter, but feel free to use your favorite organic store-bought brand.
Tip #4: I used vanilla bean powder but feel free to substitute it with 1/2 teaspoon of pure vanilla extract if you prefer.
Tip #5: I used the Enjoy Life mini chocolate chips but you could use the regular size if you prefer.
Tip #6: This recipe will make approximately 16 brownies.
Matcha Green Tea Chocolate Chip Brownies (Vegan, Gluten-Free, Dairy-Free, Paleo-Friendly, No Refined Sugar)
Print recipe
Ingredients
1 cup homemade almond butter
1 cup Enjoy Life mini-chocolate chips
1/2 cup organic raw coconut crystals
1 tablespoon organic matcha green tea powder (full-leaf loose tea)
1/2 cup organic walnuts (chopped)
2 flax eggs (2 tablespoons ground flax + 6 tablespoons water))
1/4 teaspoon organic vanilla bean powder
1/2 teaspoon baking soda
1/4 teaspoon Himalayan pink salt
Directions
Step 1
Add all ingredients to a medium sized bowl and stir until well combined.

Pour mixture in an 8 x 8 glass baking dish and spread evenly.

Bake at 350 degree for 10 - 12 minutes and let them cool completely before cutting and serving.

Enjoy!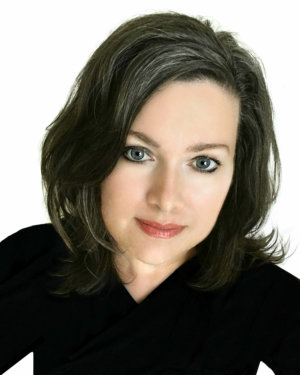 Hi, I'm Karielyn! I'm the published cookbook author of CLEAN DESSERTS and content creator of The Healthy Family and Home website since 2012. I specialize in creating easy, healthy plant-based recipes that are gluten-free + vegan and made with clean, real food ingredients that you can feel good about eating.