This healthy, clean eating Quinoa and Fruit Breakfast Porridge is a nice alternative to oatmeal in the morning.
You can either make your quinoa in the morning, or even use leftover from dinner the night before.
The great thing about this recipe is that you can customize it to your favorite fruit or whatever you have on hand at the time.
And, you can also adjust the sweetness to your liking and can even enjoy it warm or cold.
Want more healthy breakfast recipes?  Check out Chocolate Peanut Butter Protein Smoothie, Gluten-Free Vegan Chocolate Chip Banana Muffins, Classic Acai Smoothie Bowl or my Clean Eating eCookbook with an entire chapter of 20 healthy, clean eating smoothie recipes that you will love!
5 Fast Facts About Quinoa:*
high in anti-oxidants
anti-inflammatory
high in magnesium (20.9% DV) and folate (19.5% DV)
gluten-free
complete protein containing 9 essential amino acids
5 Fast Facts About Coconut (Coconut Milk):*
2 tablespoons contain 4.6 g RDA of dietary fiber
healthy source of medium-chain fatty acids
can help to decrease cholesterol
high in lauric acid
excellent source of manganese at 60% RDA and iron at 11% RDA
5 Fast Facts About Peaches:*
rich in potassium and iron
high amounts of potassium at 333 mg
excellent anti-oxidant
1 peach contains 3 g of fiber
contains 10 different vitamins including 11.6 mg of vitamin C
*These statements have not been evaluated by Food and Drug Administration.  This information is not intended to diagnose, treat, cure or prevent any disease.
Tip #1:  Use your favorite fruit or whatever you have on hand...peaches, blueberries, strawberries, goji berries, pineapples, bananas, etc.
Tip #2:  I've made mine with fresh, hot quinoa and served it warm and it was really good.  I've also made it with leftover quinoa and it was just as good.
Tip #3:  You can use whatever sweetener you'd like to sweeten it to your preference.  You could even make it low-sugar by using Stevia, or raw coconut crystals.
Quinoa and Fruit Breakfast Porridge (Vegan, Gluten-Free, Dairy-Free, No Refined Sugar)
Print recipe
Ingredients
1 cup cooked quinoa
1 can organic full-fat coconut milk (13.5 ounce can)
2 cups organic peaches (diced)
1/4 teaspoon Himalayan pink salt
sweetener of your choice (to taste)
Directions
Step 1
Prepare and cook quinoa according to your package directions.

Add the canned coconut milk, Himalayan pink salt and sweetener of your choice to a Vitamix, or other blender, and blend until it is creamy and smooth.

In a medium sized bowl, add the cooked quinoa and coconut milk mixture and stir until it is well combined and the coconut milk mixture is evenly distributed.

Gently stir in the fruit of your choice and serve in individual bowls.

Top with additional peaches or coconut cream, if desired.

Enjoy!
Note
This recipe will make approximately (2) servings.
Recipe source:  https://marlameridith.com

The photographs for "Quinoa and Fruit Breakfast Porridge" by Karielyn Tillman of The Healthy Family and Home are licensed under a Creative Commons Attribution-NonCommercial 4.0 International License and cannot be used without my written permission.
Affiliate Disclosure: This post contains affiliate links. This means that if you were to make a purchase through one of these links, "The Healthy Family and Home" website would receive a small commission.
Amazon Disclosure: "The Healthy Family and Home" website is a participant in the Amazon Services, LLC Associates Program, an affiliate advertising program designed to provide a means for sites to earn advertising fees by advertising and linking to Amazon.com.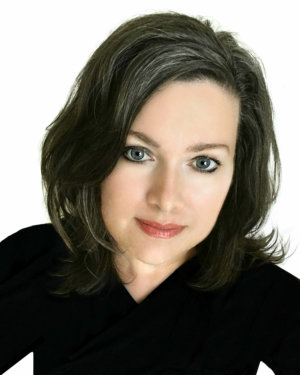 Hi, I'm Karielyn! I'm the published cookbook author of CLEAN DESSERTS and content creator of The Healthy Family and Home website since 2012. I specialize in creating easy, healthy plant-based recipes that are gluten-free + vegan and made with clean, real food ingredients that you can feel good about eating.