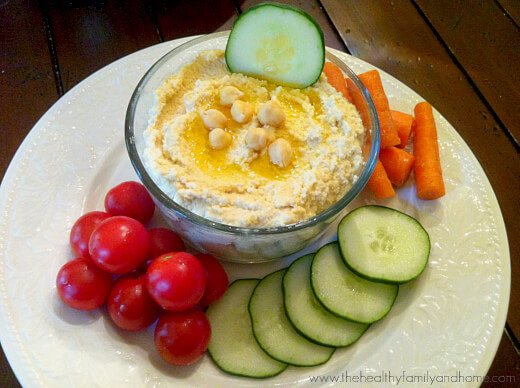 Need an easy vegan recipe that is packed with nutrition? Look no further than this Raw Sprouted Chickpea Hummus Recipe.
Not only is it raw, but the chickpeas are sprouted, which means they are super-packed with energy and nutrients.
However, because they are sprouted, you will need a little extra preparation time to make this extra nutritious and raw.
This would not be a recipe you decide you want to make at the last minute. Just like when making something in the dehydrator, you just have to plan ahead for the good stuff!
If you need a quick hummus recipe, try my Vegan Sun-Dried Tomato Hummus or Vegan Jalapeno and Lime Hummus. Both can be made in less than 5 minutes with canned organic garbanzo beans (aka chickpeas).
It will take 2 – 3 days for the chickpeas to sprout, depending on how long you want the tails. I let mine grow to the length in the photo below.
And 1/2 cup of dry beans will produce 1 cup of sprouted beans so you will need 1 cup of dry beans to make this recipe. I usually get mine in the bulk section at Whole Foods.
Raw Sprouted Chickpea Hummus
Print recipe
| | |
| --- | --- |
| www.thehealthyfamilyandhome.com | The Healthy Family and Home |
Ingredients
To sprout the chickpeas
1 cup dried organic chickpeas (will make 2 cups of sprouted chickpeas)
6 - 9 cups distilled or purified water (to rinse the chickpeas over 2 - 3 days)
To make the hummus
2 tablespoons tahini
3 organic lemons (fresh squeezed)
2 garlic cloves
1/4 cup organic extra virgin olive oil
6 tablespoons Udo's Oil 3-6-9 Omega Blend
1 - 1 1/2 teaspoon pink himalayan salt
Directions
Sprout the chickpeas
Step 1
Put 1 cup of dry chickpeas into a medium size bowl (this will produce 2 cups of sprouted chickpeas).

Add 2 - 3 times as much cool water (60 - 70 degrees).

Stir beans around to make sure they are all covered in the water.

Soak the beans for 12 hours.

Drain and rinse the beans. Set them out for 8 - 12 hours (anywhere from direct sunlight).

Drain and rinse the beans again. Set them out for 8 - 12 hours.

Drain and rinse the beans again. Set them out for 8 - 12 hours.

The tails should be approximately 1/4 in length. If you prefer them longer, repeat the drain/rinse/set aside step until they are to your desired length.

When they are to your desired length, they are ready for the hummus recipe.


Prepare the hummus
Step 2
Add all ingredients except olive oil and Udo's Oil into a food processor.

Process until creamy and smooth.

Add the olive oil and then Udo's Oil through the feeder tube while it is still processing the other ingredients.

Add additional or less oils depending on your desired consistency.

Adjust salt to taste.

Serve with fresh vegetables or healthy chips.

Enjoy!
Note
Source for sprouting directions:  https://www.sproutpeople.com/seed/print/garbanzo.html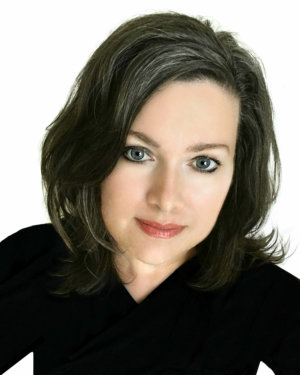 Hi, I'm Karielyn! I'm a cookbook author and creator of The Healthy Family and Home website. I specialize in creating easy, healthy plant-based recipes that are gluten-free + vegan and made with clean, real food ingredients that you can feel good about eating.