How To Make Whipped Coconut Cream Topping (Vegan, Gluten-Free, Dairy-Free, Paleo-Friendly, No Refined Sugar)
Print recipe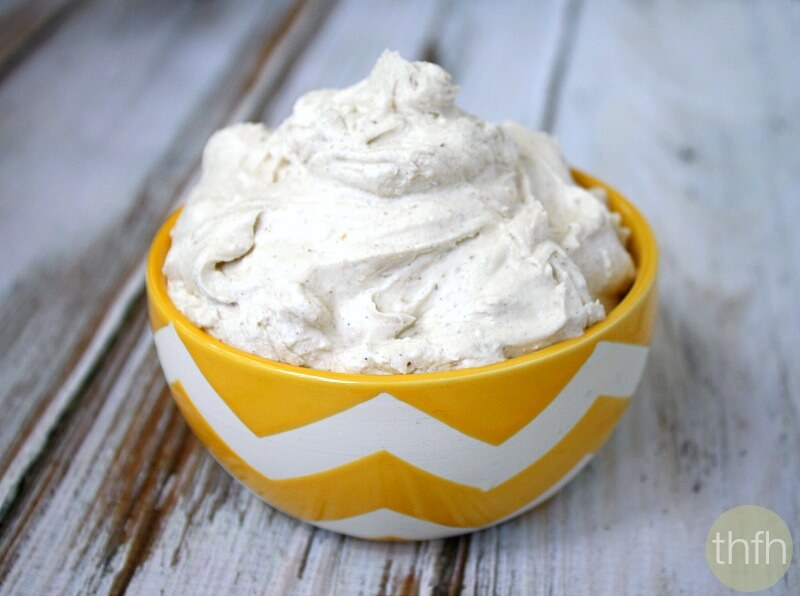 Ingredients
1 can organic full-fat coconut milk (13.5 ounce, unsweetened)
2 - 4 tablespoons organic unrefined granular sweetener
1 teaspoon organic vanilla bean powder (or organic vanilla extract)
Directions
Step 1
Put a can of full-fat coconut milk in the refrigerator overnight.

When you open the can, there will be a layer of thick cream on the top and coconut water on the bottom.

Scoop out the thick cream and put it in an electric mixer bowl (save the coconut water to make a smoothie).

Add the granular sweetener and vanilla of your choice (Note: vanilla bean powder will give it a slightly darker color and/or black specks. If you prefer a pure white color, omit the vanilla bean powder or use vanilla extract).

Mix on high setting with the "whisk" attachment until it becomes thick.

Use as a topping on fruit, granola, pancakes, desserts, parfaits, etc.

Enjoy!
Note

The recipe and photographs for "How To Make Whipped Coconut Cream Topping" by Karielyn Tillman of The Healthy Family and Home are licensed under a Creative Commons Attribution-NonCommercial 4.0 International License and cannot be used without my written permission.