Pumpkin Ice Cream and Brownie Parfait (Vegan, Gluten-Free, Grain-Free, Dairy-Free, No Refined Sugar)
Print recipe
Ingredients
For the ice cream
1 can organic pumpkin
1 can organic coconut milk
1/2 cup organic maple syrup
1/2 teaspoon organic vanilla bean powder
5 organic ground cloves
1 1/4 teaspoon organic ground nutmeg
2 teaspoons organic ground ginger
For the brownie
1/2 cup organic peanut butter
2/3 cups organic maple syrup
1/4 cup organic raw cacao powder
1/4 teaspoon Himalayan pink salt
1/2 teaspoon baking soda
1 flax egg (1 tablespoon ground flax + 2 tablespoons water)
Directions
Prepare the ice cream
Step 1
Put all ingredients for the ice cream into a Vitamix and blend until smooth and creamy.

Pour into your ice cream maker and prepare according to your ice cream makers instructions.
Prepare the brownies
Step 2
Put all ingredients into a medium sized bowl and stir until well combined.

Pour into an 8 x 8 glass baking dish and bake at 350 degrees for approximately 15 - 20 minutes or fully baked.

Let the brownies cool completely before adding to the parfait.
Assembly.
Step 3
Take a piece of brownie and crumble into your bowl/dish as the bottom layer.

Add a couple of scoops of ice cream on top of the brownie.

Add another layer of brownie.

Add another layer of ice cream.

Enjoy!
Note
This recipe will make approximately (2) large or (4) small servings.

The recipe and photographs for "Pumpkin Ice Cream and Brownie Parfait" by Karielyn Tillman of The Healthy Family and Home are licensed under a Creative Commons Attribution-NonCommercial 4.0 International License and cannot be used without my written permission.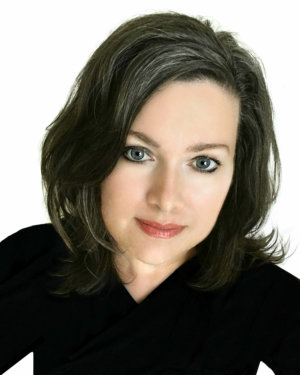 Hi, I'm Karielyn! I'm the published cookbook author of CLEAN DESSERTS and content creator of The Healthy Family and Home website since 2012. I specialize in creating easy, healthy plant-based recipes that are gluten-free + vegan and made with clean, real food ingredients that you can feel good about eating.