These Vegan Gluten-Free Chocolate Chip Cookies are another healthy option when you want to make homemade chocolate chip cookies with clean ingredients.
This easy, gluten-free vegan cookie recipe replaces the traditional white flour with oat flour, which you can easily make with a Vitamix by blending the oats to a flour consistency.
I also used coconut oil instead of butter, which makes them really moist and chewy.
Homemade chocolate chip cookie recipes usually contain refined ingredients like these:
S.A.D. (Standard American Diet) Chocolate Chip Cookies: Typical Ingredients: White flour, refined white sugar, brown sugar, eggs, butter
And store-bought cookies are even worse with ingredients like these:
S.A.D. (Standard American Diet) Chips Ahoy Chocolate Chip Cookies: Ingredients: Flour Enriched (Wheat Flour, Niacin, Vitamin B3, Iron Reduced, Thiamine Mononitrate Vitamix B1 [Thiamin Vitamin B1], Riboflavin Vitamin B2 [Riboflavin Vitamin B2], Folic Acid Vitamin B9, Chocolate Chips Semisweet (Sugar, Chocolate, Dextrose, Cocoa Butter, Soy Lecithin, An Emulsifier), Sugar, Soybeans Oil Partially Hydrogenated, Corn Syrup High Fructose, Leavening (Baking Soda, Ammonium Phosphate), Salt, Whey from Milk, Flavors Natural and Artificial, Caramel Color
My healthier version is made with clean ingredients and is vegan, gluten-free, grain-free, flourless, egg-free and contains no refined sugar.

Want More Healthy Gluten-Free Vegan Cookie Recipes?
Check out these:
Vegan Gluten-Free Chocolate Chip Cookies (Vegan, Gluten-Free, Grain-Free, Flourless, Dairy-Free, Egg-Free, Paleo-Friendly, No Refined Sugar)
Print recipe
Ingredients
2 cups organic walnuts
3 tablespoons organic coconut oil
2 teaspoons organic vanilla extract
1/2 cup organic granulated sugar
1/2 cup purified or distilled water
1 1/2 cup Enjoy Life mini chocolate chips
Dry Ingredients
1 1/2 cup organic oatmeal flour
1 teaspoon baking soda (non-aluminum)
1 teaspoon Himalayan pink salt
1/4 teaspoon organic ground cinnamon powder
Directions
Step 1
Put the walnuts into a food processor and process until they become a fine meal.

Add the coconut oil into food processor with the ground walnuts and process until the mixture is the consistency of peanut butter.

Add the granulated sugar and vanilla into the food processor with the walnut/coconut oil mixture and process until well combined.

In a separate bowl, mix together the dry ingredients (oat flour, baking soda, Himalayan salt and cinnamon).

Add the dry mixture plus the 1/2 cup water into the food processor and process until well combined.

Stir in the chocolate chips by hand.

Scoop 1 tablespoon scoops (flatten and shape with your hands) onto a baking pan lined with parchment paper and bake for approximately 8 - 10 minutes at 350 degrees.

Remove and put the cookies on a wire rack to cool before serving.

Enjoy!
Note
This recipe will make approximately 10 - 12 small cookies

The recipe and photographs for "Vegan Gluten-Free Chocolate Chip Cookies" by Karielyn Tillman of The Healthy Family and Home website are licensed under a Creative Commons Attribution Non-Commercial No-Derivatives 4.0 International License and cannot be used without my written permission.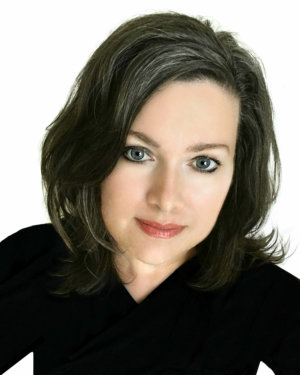 Hi, I'm Karielyn! I'm a cookbook author and creator of The Healthy Family and Home website. I specialize in creating easy, healthy plant-based recipes that are gluten-free + vegan and made with clean, real food ingredients that you can feel good about eating.