Vitamix Recipe:
Vegan Pistachio Mint Hummus…a healthy Vitamix recipe made with only 5 clean, whole food ingredients and it's vegan, gluten-free and dairy-free.
This Vegan Pistachio Mint Hummus is a little twist on the traditional varieties of hummus you may be used to.
I like to make different flavor combinations of hummus and some of my favorites are Clean Eating Smoky Chipotle Pumpkin Hummus, Vegan Jalapeno and Lime Hummus, Vegan Sun-Dried Tomato Hummus and Raw Zucchini Hummus.
This is a snack that is simple and quick to make and an easy way to incorporate fresh veggies both in the hummus and to use to dip in the hummus.
I've even used it before as a dressing for a salad and depending on how thick you make it, it would also be good as a sandwich spread.
My boys love to have hummus with veggies as an afternoon snack, so it's kid-friendly too!
Want more healthy dip recipes?  Check out Raw Spinach and Avocado Dip, Healthy Artichoke Dip, Tomatillo and Jalapeno Dip or my Clean Eating eCookbook with an entire chapter of 20 healthy, clean eating dip and dressing recipes just like this one that you will love!
5 Fast Facts About Chickpeas:*
excellent source of fiber
good source of protein
can help lower cholesterol
provides better regulation of blood sugar
can help decrease cardiovascular risks
5 Fast Facts About Pistachios:*
contains 90% healthy unsaturated fat
super high in anti-oxidants
supports cardiovascular health
excellent source of fiber, protein, manganese and copper
high in thiamine, vitamin B-6 and potassium
5 Fast Facts About Mint:*
rich in anti-oxidants
contains B-complex vitamins
good source of minerals
7 tablespoons of fresh herb contains 569 mg potassium
good source of vitamin K
5 Fast Facts About Avocado Oil:*
healthier cooking with smoke point of 500 degrees
may help reduce the risk of metabolic syndrome
helps maintain healthy blood sugar levels
provides protection from cardiovascular disease
good source of vitamin E
5 Fast Facts About Himalayan Pink Salt:*
contains 84 minerals
unrefined, unprocessed, raw
promotes stable pH balance in cells
controls water levels in the body
aids digestion and facilitates better nutrient absorption
*These statements have not been evaluated by the Food and Drug Administration.  This information is not intended to diagnose, treat, cure or prevent any disease.
Where to Buy:  If you have trouble finding any of the ingredients to make this recipe, you can order online from Amazon and have them delivered straight to your door:
Tip #1:  I prefer to use 100% pure non-GMO avocado oil, but if you don't have any, feel free to use organic extra-virgin olive oil instead.
Vegan Pistachio Mint Hummus (Vegan, Gluten-Free, Dairy-Free)
Print recipe
Ingredients
3 cups organic canned chickpeas (drained)
1 cup purified / filtered water
1/2 cup organic raw pistachios
1/3 cup organic fresh mint leaves (packed)
1/4 cup 100% pure avocado oil
1 teaspoon Himalayan pink salt
Directions
Step 1
Add all ingredients to a Vitamix and blend until creamy and smooth, using the tamper if needed. Adjust the water to get the texture of your preference and adjust the seasonings to your preference.

Enjoy!
Note
This recipe will make approximately 1 - 2 servings.

The recipe and photographs for "Vegan Pistachio Mint Hummus" by Karielyn Tillman of "The Healthy Family and Home' website are licensed under a Creative Commons Attribution Non-Commercial 4.0 International License and cannot be used without my written permission.
Affiliate Disclosure: This post contains affiliate links. This means that if you were to make a purchase through one of these links, "The Healthy Family and Home" website would receive a small commission.
Amazon Disclosure: "The Healthy Family and Home" website is a participant in the Amazon Services, LLC Associates Program, an affiliate advertising program designed to provide a means for sites to earn advertising fees by advertising and linking to Amazon.com.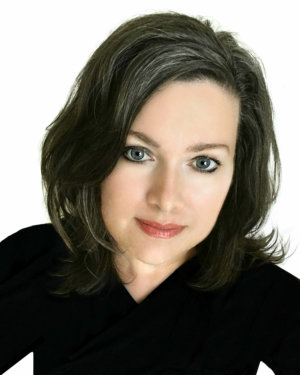 Hi, I'm Karielyn! I'm a cookbook author and creator of The Healthy Family and Home website. I specialize in creating easy, healthy plant-based recipes that are gluten-free + vegan and made with clean, real food ingredients that you can feel good about eating.