This is a sponsored post brought to you by Maty's Organic Cough Syrup.
---
You may be looking at the ingredients in the photo above and wonder what kind of recipe will I be sharing with you today.
Well, I won't be sharing a recipe, but I will be sharing something just as good (and healthy too!).
Something made with the same organic, real + whole food ingredients that I make my recipes with.
If you've been following my website for any length of time, you know that I always promote and encourage buying organic produce and ingredients, whenever possible.
The two mains reasons I, personally, try to buy organic whenever possible, is to reduce the amount of pesticides on our produce and ingredients and to avoid GMO's (genetically modified organisms).
Hopefully by visiting my website you are already familiar with the many documented reasons pesticides and GMO's are not only bad for our bodies, but our environment as well.
If you are new to these terms or would like more information, some good websites to visit and learn more about them are:  www.ewg.org or www.nongmoproject.org.
Another thing you may have noticed on my website is that I try to use un-processed or minimally processed ingredients whenever I share a new recipe with you.  I try to focus on "real food" and "whole food ingredients" without any other unnecessary ingredients, preservatives or additives.
When eating this way becomes important to you, it will naturally branch out into other areas of your life.
You will be concerned about the quality of water you drink, the household cleaners you use, personal items like toothpaste, soap, etc. and products you use for health care.
Water from plastic BPA bottles will be shunned as you begin to use filtered water in glass or stainless steel water containers.  Toxic household cleaners will be eliminated and replaced with non-toxic versions or you will make your own.  You'll replace store-bought personal items with cleaner versions or you will make your own.  And you'll stop buying traditional, over-the-counter, mainstream remedies for minor health problems and replace them with organic, natural remedies.
This is because you will realize that buying organic doesn't just stop at the produce section.  It extends to everything else you use, consume and put on, and into your body.
Of the examples I've just given you, today I'm going to talk about natural health care remedies and one in particular - cough syrup.
The first image that may come to mind when you hear the words "cough syrup" is the sickingly sweet, red (or purple) cough syrup you were given as a child.  The kind that has an ingredient list like this:  Dextromethorphan HBr, USP 15 mg (Google to see what this is - it's not good!), anhydrous citric acid, artificial flavor, FD&C red no. 40, glycerin, high fructose corn syrup, propylene glycol, purified water, saccharin sodium, sodium benzoate, sodium chloride, sodium citrate.  The same kind that lists this on the warning label:  "Keep out of reach of children. In case of overdose, get medical help or contact a Poison Control Center right away".
Poison Control Center?!
Cough syrup is used for both adults and children, but often used for our children, whose little bodies are vulnerable especially when they are sick.  Making sure they recover as quickly and naturally as possible is the first priority.  This is why you wouldn't want to give their bodies something that is going to possibly cause them more harm or damage than trying to help, or something that would require you to call the Poison Control Center because of an accidental overdose from the ingredients.
Giving them over-the-counter, mainstream cough syrup contains many unwanted ingredients (like Dextromethorphan, artificial flavor, FD&C red no. 40 food coloring, high fructose corn syrup, saccharin sodium, sodium benzoate and more) that are not conducive to helping a child recover.  While the cough syrup may "work" in reducing the cough, at what cost?
There is no reason to use these types of cough syrups when there are better and healthier versions.  Especially one that is organic.
That's why I want to share with you an organic cough syrup that I have personally used for my own family and children for the past two years.
Maty's Organic Cough Syrup is not only U.S.D.A. certified organic (and made in the U.S.A.!), but it contains "REAL  + WHOLE FOOD INGREDIENTS", just like the ones I share with you in my recipes here on my website.
Here's the ingredient list:
honey
marjoram*
cinnamon*
clove*
zinc
lemon peel*
cayenne pepper*
sea salt
apple cider vinegar*
citric acid
They look like an ingredient list for an awesome recipe!
But they are actually 10 powerful immune boosting and antioxidant rich ingredients.  No warning labels for potential overdoses.  No harmful side effects.  No refined sugar.  No alcohol.  No food coloring.
This organic cough syrup is made with real, whole food ingredients - and you probably have them all in your pantry right now!
Here's my "Top 3" reasons you should have Maty's Organic Cough Syrup on your grocery list:
 It's clean and healthy.  If you're already buying organic, pesticide-free and non-GMO foods, produce and ingredients and the foods you make at home are made with real + whole food ingredients, Maty's Organic Cough Syrup is just an extension of why what you put into your body is important.  Your health care remedies should be clean and natural just like your foods.
It's easy to buy. Buying Maty's Organic Cough Syrup is a breeze.  You can easily buy it at common and easily accessible stores like Target, Walmart, Rite Aid, CVS, etc.  You don't even have to leave your house to buy it and can order it online from Amazon and have it delivered straight to your door.  Either pick up a bottle (or two!) or order online before cold and flu season starts so you will always have some on hand.
Priced the same as OTC brands.  Maty's Cough Syrup is right around the same price as the mainstream brands, although the bottle size is smaller (12 oz compared to 4 oz). But you are getting ORGANIC ingredients and PEACE OF MIND and it's worth every penny to me.  I pay extra for organic groceries to reduce pesticides and GMO's, so I don't mind at all paying a little extra for a natural remedy that works.
IMPORTANT NOTE: 
Because Maty's Organic Cough Syrup contains honey, it should not be used on infants / babies under 12 months of age.
Make sure you check out Maty's on Facebook, Twitter, Instagram and Pinterest.
Disclosure:  This post is sponsored by Maty's Healthy Products.  I was compensated and received a free sample of the product for the purpose of this article. All thoughts, opinions and comments are my own. Thanks for supporting the companies that make this website possible!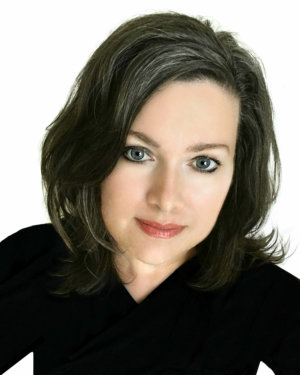 Hi, I'm Karielyn! I'm the published cookbook author of CLEAN DESSERTS and content creator of The Healthy Family and Home website since 2012. I specialize in creating easy, healthy plant-based recipes that are gluten-free + vegan and made with clean, real food ingredients that you can feel good about eating.