In honor of my birthday today, I made myself a raw cheesecake. So the search for the perfect recipe began. The only three criteria I had were 1) chocolate 2) cheesecake and 3) raw.
So why did I choose this particular raw chocolate cheesecake recipe from the "Pure2Raw" twins over the dozens I found on the internet?
It's simple....this one is TRIPLE chocolate!
It's three layers of chocolate bliss...chocolate crust, chocolate cheesecake, and a chocolate topping.
A traditional chocolate cheesecake can be loaded with unhealthy ingredients and empty calories.
Here is an ingredient list for a similar traditional cheesecake recipe:
S.A.D. (Standard American Diet) Martha Stewart's Triple Chocolate Cheesecake Ingredients:
For the cheesecake: 1 pkg of chocolate wafer cookies, 6 tbs butter, (4) 8-ounce bars of cream cheese, 1 1/2 cups of refined sugar, 1/2 tsp refined salt, 4 large eggs, 1 cup sour cream, 8 ounces of semi-sweet chocolate
For the ganache topping: 1/4 cup heavy cream, 4 ounces of semi-sweet chocolate
And don't forget the 30 minute prep time, and 2 hours and 30 minutes + chill time before you can even eat it.
This version has heart-healthy nuts, coconut oil, natural sweeteners, and raw cacao... all of which are good for you.

Expert Tips + Ingredient Substitutions For Gluten-Free Vegan No-Bake Triple Chocolate Cheesecake
Tip #1: You can convert this to a 100% vegan recipe by substituting the sweetener with organic maple syrup or your favorite vegan liquid sweetener.
Tip #2: This recipe makes 12 mini cheesecake servings using this mini cheesecake pan.
Raw Triple Chocolate Cheesecake (Raw, Vegan, Gluten-Free, Grain-Free, Dairy-Free, Paleo-Friendly, No Refined Sugar)
Print recipe
Ingredients
For the crust
1 cup organic pecans
5 - 6 organic medjool dates (pitted)
1/2 cup raw cacao powder
1 pinch pink himalayan salt
1 teaspoon organic vanilla extract
1 tablespoon organic coconut oil (melted/liquied)
For the filling
2 cups organic raw cashews
1/2 cup organic coconut oil (melted/liquid)
1/2 cup organic raw honey (vegan: organic maple syrup)
1/2 cup purified water
2 teaspoons organic vanilla extract
3/4 cups raw cacao powder
For the topping
1/3 cup organic coconut oil (melted/liquid)
1 teaspoon organic vanilla extract
1 tablespoon organic raw honey (vegan: organic maple syrup)
6 tablespoons raw cacao powder
Directions
For the crust
Step 1
Put all ingredients for the crust into a food processor and pulse until well combined and slightly sticky.

Scoop crust into your cheesecake pan using approximately 1 tablespoon for each tray and dividing the mixture to fill all 12 trays and press down firmly.

Set aside.
For the filling
Step 2
Put all filling ingredients into a Vitamix or food processor and process until creamy and smooth.

Scoop filling into cheesecake pan on top of the crust and divide the mixture to fill all 12 trays.

Put in freezer to harden for approximately 1/2 hour or until completely hardened.
For the topping
Step 3
Pull all topping ingredients into a small-medium sized bowl and stir until well combined and creamy.

Prior to serving, remove cheesecake from the freezer and pan and gently spread topping on the top.

Garnish with pecan pieces.

Keep refrigerated or in the freezer until ready to serve because it will get soft and lose it's shape if left out at room temperature.

Enjoy!
Note
Recipe inspired by and slightly adapted from: http://purelytwins.com/2012/02/03/raw-mini-triple-chocolate-cream-cake-recipe/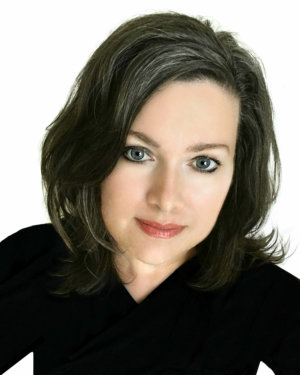 Hi, I'm Karielyn! I'm the published cookbook author of CLEAN DESSERTS and content creator of The Healthy Family and Home website since 2012. I specialize in creating easy, healthy plant-based recipes that are gluten-free + vegan and made with clean, real food ingredients that you can feel good about eating.