This is a Sponsored Post by Zemas Madhouse Foods.
---
Today I have for you a Gluten-Free Vegan No-Bake Brownie Bottom Turtle Cheesecake and you are going to love it!
There are so many good things going on in this recipe I just don't know where to begin.
First, I'll start with the star of the show which is the gluten-free AND vegan brownie baking mix I used from Zemas Madhouse Foods. Sure, you can buy a gluten-free brownie mix, or you can even buy a vegan brownie mix, but it's really hard to find a clean gluten-free AND vegan brownie baking mix that tastes good.
That's why I'm so excited to share this brand with you. It's the perfect allergy-free brownie mix because not only is it "Certified Gluten-Free", which means it's manufactured in a dedicated gluten-free facility, free of the top 8 allergens (milk, eggs, peanuts, tree nuts, soy, wheat, fish, and shellfish), but it's also "Certified Vegan" and Non-GMO Project Verified. And, it contains whole-food, nutrient-dense ingredients like the superfood trio of hemp, chia, and flax meal.
All you have to add to it is a 1/2 cup of organic black beans (I used Whole Foods 365 Everyday Value brand because they come in a BPA-free can), water, and vanilla bean extract (although I used vanilla bean powder instead).
That's it!
So for this recipe, you will make and bake the brownies (I made them in silicone muffin cups), and while the brownies are baking, you can make the cheesecake filling (which takes less than 5 minutes) and then the vegan caramel sauce which only takes another 5 minutes. You can have this dessert ready to set in the freezer in less than 30 minutes.
If you've made any of my other vegan cheesecake recipes, you know I always make a raw nut crust for them, but I decided to use brownies as a crust for this cheesecake and it's amazing!
I used (2) 4-inch springform cheesecake pans for this recipe and you will have a couple of brownie cupcakes leftover, but they are perfect to enjoy with some of the vegan caramel sauce drizzled over the top and sprinkled with chopped pecans.
Here are some other yummy Ancient Grain Gluten-Free baking mixes from the Zemas Madhouse brand:
Ancient Whole Grain Chocolate Chip Cookie Mix (gluten-free + vegan)
Ancient Whole Grain Cinnamon Oatmeal Apple Muffin Mix (gluten-free + vegan)
Ancient Whole Grain Sweet Potato Pancake + Waffle Mix (gluten-free + vegan)
Ancient Whole Grain Cocoa Teff Pancake + Waffle Mix (gluten-free + vegan)

Disclosure: This post is sponsored by Zemas Madhouse Foods. I was compensated and received free samples of the product for the purpose of this article. All thoughts, opinions, and comments are my own. Thanks for supporting the companies that make this website possible!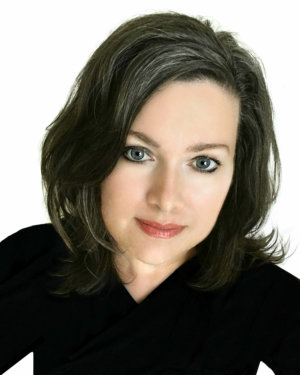 Hi, I'm Karielyn! I'm the published cookbook author of CLEAN DESSERTS and content creator of The Healthy Family and Home™ website since 2012. I specialize in creating easy, healthy plant-based and Medical Medium® compliant recipes that are gluten-free + vegan and made with clean, real food ingredients that you can feel good about eating.