This Gluten-Free Vegan Caramel Sauce just might be one of the most versatile recipes that you will need to keep in your kitchen at all times.
It's a prelude to and part of the next recipe I will be posting and I PROMISE you will love it!
You only need 3 main ingredients to make this amazing clean version of caramel sauce and no special equipment like a food processor or blender. You don't even have to cook it on the stove top!
Just put everything in a small bowl, whisk it together and in less than 5 minutes, you have a perfect vegan caramel sauce to enjoy.
Traditional store-bought and homemade caramel sauce usually has ingredients like these:
S.A.D. (Standard American Diet) Breyers Caramel Flavored Ice Cream Sauce Ingredients:
Ingredients: Corn Syrup, Sugar, Water, Maltodextrin, Corn Starch Modified, Arabic Gum, Butter (Cream, Salt), Salt, Flavoring Natural, Carrageenan, Lactic Acid, Caramel Color, Potassium Sorbate, Yellow 6, Yellow 5
S.A.D. (Standard American Diet) Homemade Salted Caramel Sauce
Ingredients: 1 cup white sugar, 6 tablespoons butter, 1/2 cup heavy cream, 1 teaspoon salt
The store-bought version is nothing but a jar of chemicals, food coloring and preservatives. The homemade version has nothing of any nutritional value and you have to cook it on the stove top.
This healthier version uses organic maple syrup (or organic date nectar for lectin-free) as a natural sweetener in place of the GMO corn syrup, organic coconut oil in place of the butter and creamy organic almond butter as a thickener.
The possibilities are limitless of what you can do with this sauce and I'll be posting several recipes coming up soon to give you some ideas.
You can feel good about making and serving this recipe because it's raw,vegan, gluten-free, dairy-free, lectin-free, soy-free, paleo-friendly and contains no refined sugar.
Want more healthy staple recipes? Check out Clean Eating Cranberry Sauce, How to Make Homemade Almond Butter, How to Make Homemade Coconut Milk or my Clean Eating Cookbook with an entire chapter of 20 healthy, clean eating staple recipes just like this one that you will love!

5 Fast Facts About Almonds (Almond Butter):*
helps to regulate cholesterol and blood pressure
energy booster
loaded with calcium and fiber
1/4 cup contains 8 grams of vegan protein
high in anti-oxidants
5 Fast Facts About Coconut Oil:*
super high in lauric acid
rich in antioxidants
contains natural microbial and anti-bacterial agents
helps to improve metabolism
improves cholesterol levels
5 Fast Facts About Maple Syrup:*
contains manganese and zinc
super high in anti-oxidants
helps with inflammation
1/4 cup contains more calcium than the same amount of milk
1/4 cup contains more potassium than a banana
5 Fast Facts About Vanilla Bean Powder:*
anti-microbial
high in anti-oxidants
can help reduce inflammation
contains small traces of minerals
1 tablespoon contains 2 g of fiber
5 Fast Facts About Himalayan Pink Salt:*
contains 84 minerals
unrefined, unprocessed, raw
promotes stable pH balance in cells
controls water levels in the body
aids digestion and facilitates better nutrient absorption
*These statements have not been evaluated by the Food and Drug Administration. This information is not intended to diagnose, treat, cure or prevent any disease.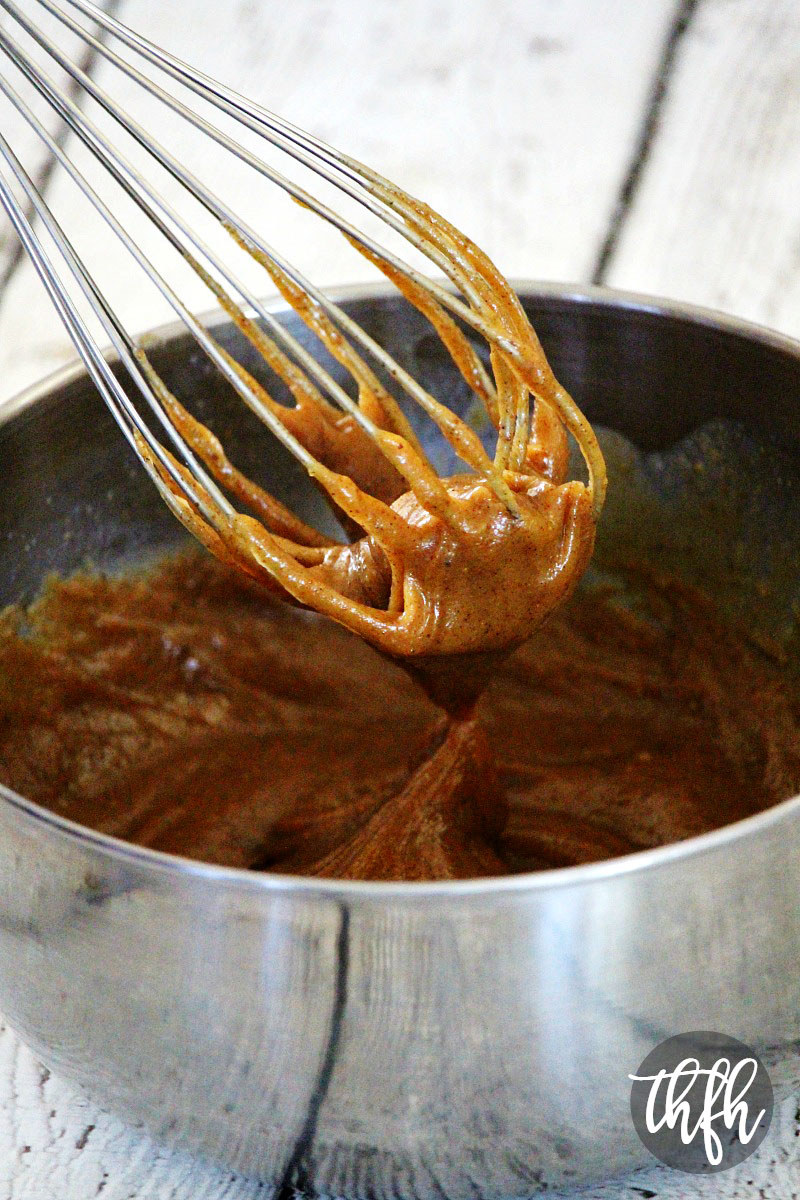 Tip #1: I've made this with both refined and unrefined coconut oil and although they both taste good, in my opinion, the refined coconut oil tasted better. Refined coconut oil has the same consistency and nutritional profile of unrefined coconut oil, but doesn't have the coconut smell or taste. But either will work fine.
Tip #2: The great thing about this recipe is you can change the consistency of the caramel sauce just by how "melted" your coconut oil is. If it's completely melted and water thin, you will have a thinner consistency caramel sauce which is perfect for drizzling. If the coconut oil is "soft" but not completely melted, you will have more of a thicker "spread" type caramel sauce to use as a dip for apples, spread on muffins, cookies, etc. So many options!
Tip #3: To make this a 100% lectin-free recipe, just substitute the same amount of organic maple syrup with organic date nectar. You can use code: DVASH_THFH to save 15% off your order.
Print
Gluten-Free Vegan Caramel Sauce
Yield 1/2 cup
Raw / Vegan / Gluten-Free / Dairy-Free / Lectin-Free / No-Cook / Paleo-Friendly / No Refined Sugar
Instructions
Add all ingredients to a small bowl and whisk together with a whisk until it's creamy and smooth and everything is well combined, especially the coconut oil.
Store in the pantry or refrigerator in an air-tight BPA-free container.  If you store it in the refrigerator, it will become thick and maybe even solid due to the coconut oil.  Just run your container under warm water to melt it again and re-stir.
Notes
Get all your organic ingredients delivered straight to your door at up to 25 - 50% off retail by cutting out the middleman and retail markups with a Thrive Market Membership and save 15% off on your first order.
The recipe and photographs for "Gluten-Free Vegan Caramel Sauce" by Karielyn Tillman of The Healthy Family and Home website are licensed under a Creative Commons Attribution Non-Commercial No Derivatives 4.0 International License and cannot be used without my written permission.
Recipe Roundups: Food Bloggers are always welcome to use a photo and a link back to my original post to share on recipe roundups without requesting permission.
Affiliate Disclosure: This post contains affiliate links. This means that if you were to make a purchase through one of these links, "The Healthy Family and Home" website would receive a small commission at no additional cost to you.
Amazon Disclosure: "The Healthy Family and Home" website is a participant in the Amazon Services, LLC Associates Program, an affiliate advertising program designed to provide a means for sites to earn advertising fees by advertising and linking to Amazon.com.
Thank you for your support of this website!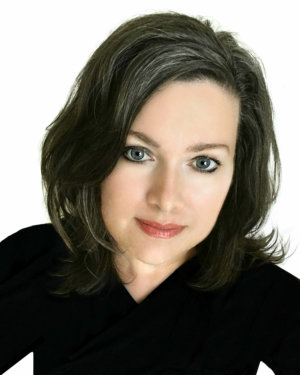 Hi, I'm Karielyn! I'm the published cookbook author of CLEAN DESSERTS and content creator of The Healthy Family and Home website since 2012. I specialize in creating easy, healthy plant-based recipes that are gluten-free + vegan and made with clean, real food ingredients that you can feel good about eating.