Is it possible to travel and eat clean with only 100% raw, vegan, gluten-free and paleo foods?
With a lot of planning and determination, the answer is YES!
Traveling and road trips have always been an excuse for me to eat junkie foods, eat out at restaurants and basically eat things I wouldn't normally eat - even when I've eaten at my worst!
Just think about the temptations....on the road....in a vehicle....for hours on end. I ~always~ get the munchies on a road trip. There's nowhere to stop for a quick meal except fast food. Anyway, who wants to pack cold, fried egg sandwiches on white bread in an ice chest as my parents packed for our lunches for our vacation trips when I was a child? Yuck! It's just not a vacation if you don't get to eat things you don't normally eat. For me, that's half the fun of going on a vacation!
But - this time was going to be different. I firmly decided that not only was I going to eat clean and healthy, but I was going to challenge myself to eat 100% raw, vegan, gluten-free, paleo and clean on a recent vacation we just took to Disney.
These were my challenges:
10+ hour road trip getting to our destination
My family would not be eating the same foods/meals with me
We would be at Disney ALL DAY for 7 days
10+ hour road trip coming home
Eating raw with my family at restaurants
Finding enough variety of raw, vegan, gluten-free, paleo and clean foods to make it a success
I'm not trying to dramatize this experiment but just think about this...if I was at home in my kitchen with all my appliances and such, I could easily eat clean for one week. But...I was going to be away from a kitchen all day, walking around all day long using energy and having no way to prepare clean, healthy food let alone be able to buy anything healthy where I was going to be all day.
Hmmm...how did I do it?
First, it was HARD. Very hard. I'm not going to lie to you. But I did manage to eat 100% raw, vegan, gluten-free, paleo and clean the entire time we were gone with the exception of one ingredient in one meal (which I will explain later).
The ONLY thing that saved me is there was a Whole Foods Market about 10 minutes from our condo. I truly don't think I could have done it without a Whole Foods. Another plus was this particular Whole Foods had a much larger variety of raw, vegan, gluten-free and paleo foods than the one back at home. This, of course, blew my food budget way over the limit.
Here's a summary of what I ate to show how you CAN eat raw, vegan, gluten-free paleo and healthy, even when traveling and on vacation:
Road Trip:
Organic Raw Food Bars
Bananas
Grapes
Carob and Spirulina Chunks of Energy
Nuts (raw cashews, walnuts)
Breakfast:
Smoothies (coconut milk, spirulina, Raw Meal Replacement, maca powder, cacoa powder, Green Vibrance Concentrated Superfoods, hemp seeds)
Fresh Green Juice (spinach, cucumber, celery)
Raw Biscotti
Organic Nuttzo Chocolate Nut & Seed Butter w/banana
Lunches:
Bananas
Grapes
Nuts
Fresh Green Juices (spinach, cucumber, celery)
Bottled Raw Juices (Cell-nique Super Green Pomegranate)
Organic Raw Food Bars
"Amazing Grass" Green Superfood Drink Powders
**Update: Since I wrote this post, I've discovered ALOHA Green Juice Powders which is another excellent alternative to add to plain water for extra nutrition.
Snacks:
Gourmet Raw Food Snacks
Organic Raw Food Bars
Hummus and Carrots
Fresh Fruit (melon, cantaloupe, watermelon)
Grapes
Bananas
Hummus and Red Bell Peppers, Yellow Bell Peppers and Orange Bell Peppers
"Go Raw" Organic Cookies and Bars
Kaia Foods Kale Chips - Sea Salt & Vinegar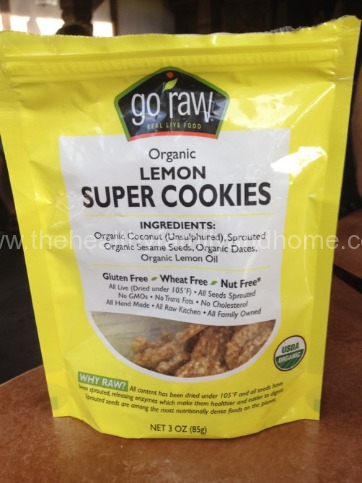 Dinners:
Organic Raw Nori Wraps w/avocados and hummus
Peaches
Tomatoes w/hummus
Kale Salads with Raw Honey Mustard Dressing
"Strawberry, Cranberry and Pecan Salad with Balsalmic Vinegrette" (T-Rex Restaurant - let me take a moment to say this is one of those moments when a parent truly shows the love for their children by enduring an hour of torment in this restaurant If you have ever eaten here, you will know what I mean. I simply couldn't understand the adults that were dining there WITHOUT kids....why?!).
Vegan "Hippie Wrap" with Fruit Cup (Ethos Vegan Kitchen - Description: Gluten-Free and Soy-Free. Housemade hummus with sprouts, cucumbers, banana peppers, tomato and lettuce. Wrapped in a spinach tortilla). I substituted the spinach tortilla for a gluten-free rice flour tortilla. This was the ONLY "cooked" food I ate the entire trip! The plan was to eat at 118 Degree Cafe in Winter Park (a raw restaurant), but they were closed when we got there so we ate at Ethos Vegan Kitchen which was close by. Otherwise, I wouldn't have eaten the rice flour tortilla 🙂
Because the condo we stayed in had a full kitchen, I brought my Vitamix and Omega Juicer so I could keep our juicing and smoothie routine. They both fit nicely in one of those thick cardboard bankers boxes and we just packed the box in the trunk with the rest of our luggage.
I would make the smoothies in the mornings before we left and made juice to take along and drink throughout the day. I prepacked our smoothie ingredients in small BPA-free containers for each day so I wouldn't have to pack big 6 - 7 containers for all the ingredients.
**Update - if you noticed in the refrigerator there are 3 cartons of boxed coconut milk...when I wrote the post in 2012, that was the non-dairy milk I was using until I learned more about carrageenan that's added to boxed milk, even the organic ones. I've since switched to homemade almond milk or homemade coconut milk made in my Vitamix 😉
Karielyn's Tips for Traveling Successfully with 100% Raw Foods:
PLAN, PLAN, and PLAN!!
Try to invest in accommodations with a kitchen
Try to locate a Whole Foods or other healthy/natural food grocery store
Try to locate a Farmer's Market nearby
Pack foods that are satisfying and easy to pack (nuts, nut butter, fruit, raw food bars)
If you are traveling to somewhere like Disney, utilize the locker rentals and pack your refrigerated items in an insulated bag
Bring your own toppings and favorite dressing to jazz up restaurant salads when eating out
Bring individual powder packets to jazz up regular water
Traveling by air? A lot of these snacks (which are raw, vegan, gluten-free and paleo) can also be helpful when traveling through airports to avoid processed airport food.
100% Raw, Vegan, Gluten-Free, Paleo, Clean Food Challenge:
From August 23 to August 31, to eat only 100% raw, vegan, gluten-free, paleo and clean foods while on vacation at Disney. This included the road trip there, all day at the parks, prepared meals in our condo, eating out at restaurants and the road trip back home while the rest of my family ate delicious vegan foods...right. in. front. of. me. for an entire week.
Summary:
It was very, very hard. But the most surprising part? I wasn't even really hungry during the day when at the park! I guess because I was eating nutrient-packed foods I stayed satisfied. The temptations during the day weren't what got me but at the restaurants and back at the condo during dinner when my family would be eating their vegan foods (pizza, burritos, pasta, oatmeal, waffles, vegan mac & cheese, vegan sushi, chips, vegan field roast sausage, nut butter & jelly sandwiches, granola bars, etc).
Healthy, Clean Eating Weight Loss:
For all my efforts, the best part of all...not only did I not gain any "vacation weight", but I lost 3 pounds in one week! And that works for me! 🙂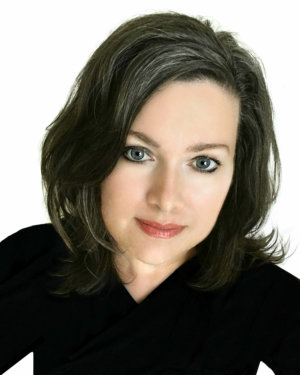 Hi, I'm Karielyn! I'm the published cookbook author of CLEAN DESSERTS and content creator of The Healthy Family and Home™ website since 2012. I specialize in creating easy, healthy plant-based and Medical Medium® compliant recipes that are gluten-free + vegan and made with clean, real food ingredients that you can feel good about eating.