This Clean Eating Vegan Cherry Tart is the perfect way to enjoy fresh cherries of the season and it's my submission for the June 2015 theme for The Recipe ReDux:
"Pie Love: Tucked in a crust, nothing says love from the oven like pie. Whether it's a twist on the all-American apple pie or a traditional recipe from your home country, give a healthy makeover to your favorite savory or sweet pie recipe."
Although I started out with the intention of making a healthier version of a traditional cherry pie, when I finished, what I had was more like a tart than a pie, so I decided to call it a "tart".
If you make this dessert or any cherry dessert, make sure you use fresh, organic cherries.
Why is this important? Non-organic cherries can contain up to 42 different pesticides and the bright red cherries in a jar?
Not only are you getting the 42 different pesticides but also the following:
S.A. D. (Standard American Diet) Albertson's Maraschino Cherries: Ingredients: Water, Corn Syrup, Corn Syrup High Fructose, Citric Acid, Flavors Natural & Artificial, Potassium Sorbate, and, Sodium Benzoate, Preservative, Red 40, Sulphur Sulfur Dioxide, Preservative
It just a jar full of chemicals and preservatives.
And traditional homemade cherry desserts are not much better either with heavy dairy, flour, and refined sugar.
Here are some typical ingredients found in a traditional cherry tart recipe:
S.A.D. (Standard American Diet) Cherry Tart: Ingredients: 9 graham crackers, 1/4 cup sugar, 6 tablespoons unsalted butter, 6 ounces cream cheese, 3/4 cup heavy cream, 1 pound fresh sweet cherries, 1 tablespoon seedless raspberry jam and another: 1 1/4 cups all-purpose flour, 2 tablespoons granulated sugar, 1/2 cup butter, 4 cups pitted cherries, 2/3 cup sugar, 1 1/2 tablespoons cornstarch, 1 teaspoon powdered sugar and another: 1-1/2 cups all-purpose flour, 1/2 cup shortening, 3/4 cup sugar, 3 tablespoons cornstarch, 2 cans pitted tart cherries, 1 tablespoon butter, 4 to 5 drops red food coloring
You don't have to use white refined sugar, butter, cream cheese, heavy cream, white flour, cornstarch, powdered sugar, shortening or red food coloring to enjoy the taste of fresh cherries.
This healthier version is made with real, organic, whole food ingredients that you can enjoy guilt-free and it's "almost" raw, vegan, gluten-free, dairy-free, egg-free, paleo-friendly and contains no refined sugar.

Expert Tips + Ingredient Substitutions For Gluten-Free Vegan Cherry Tart
Here are some expert tips to make this recipe perfectly:
Topping. Add a special touch to this recipe by making my Homemade Whipped Coconut Cream Topping.
Want More Healthy Plant-Based Vegan No-Bake Dessert Recipes?
Check out these:
Clean Eating Vegan Cherry Tart ("Almost" Raw, Vegan, Gluten-Free, Dairy-Free, Egg-Free, Paleo-Friendly, No Refined Sugar)
Print recipe
Ingredients
For the filling
4 organic cherries (pitted)
4 organic medjool dates (pitted)
10 organic cherries (pitted)
For the crust
1/4 cup organic walnuts
2 organic medjool dates (pitted)
1 tablespoon organic coconut oil
1/4 teaspoon organic vanilla bean powder
1 pinch Himalayan pink salt
Directions
Prepare the crust
Step 1
Add all ingredients for the crust to a food processor and process until it is a crumbly mixture.

Transfer to a 4 inch tart dish and firmly press it down and along the sides of your dish.

Set aside.
Prepare the filling
Step 2
Add 4 cherries (pitted) and 4 medjool dates (pitted) to a food processor and process until it becomes a paste-type texture. Set aside.

Take the remaining 10 cherries, remove the pits and cut them into 1/4 size pieces.

In a small bowl, mix the cherry/date paste mixture and the cherries pieces together.

Transfer to the tart dish and spread evenly on top of the crust.

Optional: Top with homemade whipped coconut cream topping (see recipe below) and a fresh cherry.

Enjoy!
Note
This recipe will make (1) individual tart, or 1 - 2 small servings.

The recipe and photographs for "Clean Eating Vegan Cherry Tart" by Karielyn Tillman of The Healthy Family and Home website are licensed under a Creative Commons Attribution Non-Commercial 4.0 International License and cannot be used without my written permission.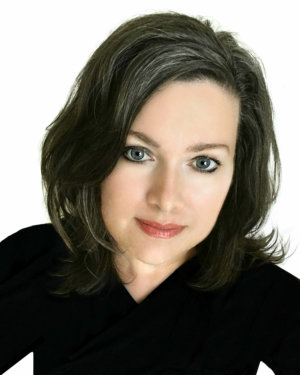 Hi, I'm Karielyn! I'm the published cookbook author of CLEAN DESSERTS and content creator of The Healthy Family and Home website since 2012. I specialize in creating easy, healthy plant-based recipes that are gluten-free + vegan and made with clean, real food ingredients that you can feel good about eating.