This Vegan Fresh Herb and Tahini Pesto recipe is bursting with fresh herbs and is super easy to make with just a food processor.
It's perfect as a dip, a spread, on pizza or even as a pasta sauce.
I've been spending a lot of money lately to buy organic herbs from the grocery store every week and finally decided I would attempt (again, for the 100th time!) to grow my own.
On one of my last grocery trips, I bought some small containers of GMO-free herbs and ~so far~ they are still alive.
How nice it would be to just go outside and clip what I need for a recipe and they would always be there and always fresh.
I'll keep my fingers crossed that I can keep them alive!
Anyway, I had a nice variety of mint, parsley and cilantro so I decided to use them to make a fresh herb pesto.
I started with just the herbs and wasn't going to add any nuts like a traditional pesto, but the consistency just wasn't what I wanted.
So I tried to think of something else that would give it a creamy texture and tahini came to the rescue.
I really, really liked how it turned out and I hope you will too!
This healthy recipe is organic, raw, vegan, gluten-free, dairy-free, lectin-free, nut-free, alkaline and paleo-friendly.
Want more healthy dip and dressing recipes?  Check out Spinach and Avocado Dip, Healthy Artichoke Dip, Pineapple Guacamole or my Clean Eating Cookbook with an entire chapter of 20 healthy, clean eating dip and dressing recipes just like this one that you will love!

5 Fast Facts About Sesame Seeds (Tahini):*
high in calcium at 35% RDA
excellent anti-oxidant
lowers cholesterol
reduces inflammation
high in phytosterol
5 Fast Facts About Parsley:*
good source of potassium
rich in antioxidants
1/2 cup provides 554% dv of vitamin K
1/2 cup provides 10% dv of iron
1/2 cup provides 54% vitamin C
5 Fast Facts About Cilantro:*
contains powerful anti-oxidants
anti-inflammatory
helps to remove toxins and heavy metals
promotes healthy liver function
helps to control blood sugar
5 Fast Facts About Mint:*
rich in anti-oxidants
contains B-complex vitamins
good source of minerals
7 tablespoons of fresh herb contains 569 mg potassium
good source of vitamin K
5 Fast Facts About Lemons:*
extremely alkaline
blood purifier
excellent for detoxification
balances blood sugar levels
contains powerful anti-bacterial properties
5 Fast Facts About Garlic:*
regulates blood sugar levels
lowers high blood pressure
contains anti-bacterial and analgesic properties
anti-viral
helps to lower cholesterol levels
5 Fast Facts About Extra-Virgin Olive Oil:*
lowers blood cholesterol levels
rich in anti-oxidants
improves bone mineralization and calcification
excellent protection from heart attack and stroke
contains anti-inflammatory benefits
5 Fast Facts About Himalayan Pink Salt:*
contains 84 minerals
unrefined, unprocessed, raw
promotes stable pH balance in cells
controls water levels in the body
aids digestion and facilitates better nutrient absorption
*These statements have not been evaluated by the Food and Drug Administration.  This information is not intended to diagnose, treat, cure or prevent any disease.
Print
Vegan Fresh Herb and Tahini Pesto
Yield 1 serving
Raw / Vegan / Gluten-Free / Dairy-Free / Lectin-Free / Nut-Free / Alkaline / Paleo-Friendly
Instructions
Add all ingredients to a food processor and process until it is well blended.
Adjust the seasonings to your preference.
Enjoy!
Notes
Get all your organic ingredients delivered straight to your door at up to 25 - 50% off retail by cutting out the middleman and retail markups with a Thrive Market Membership and save 15% off on your first order.
  The recipe and photographs for "Fresh Herb and Tahini Pesto" by Karielyn Tillman of The Healthy Family and Home website are licensed under a Creative Commons Attribution Non-Commercial No Derivatives 4.0 International License and cannot be used without my written permission.
Recipe Roundups: Food Bloggers are always welcome to use a photo and a link back to my original post to share on recipe roundups without requesting permission.
Affiliate Disclosure: This post contains affiliate links. This means that if you were to make a purchase through one of these links, "The Healthy Family and Home" website would receive a small commission at no additional cost to you.
Amazon Disclosure: "The Healthy Family and Home" website is a participant in the Amazon Services, LLC Associates Program, an affiliate advertising program designed to provide a means for sites to earn advertising fees by advertising and linking to Amazon.com.
Thank you for your support of this website!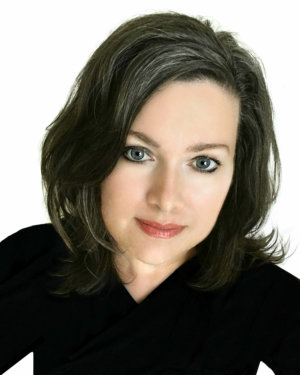 Hi, I'm Karielyn! I'm the published cookbook author of CLEAN DESSERTS and content creator of The Healthy Family and Home website since 2012. I specialize in creating easy, healthy plant-based recipes that are gluten-free + vegan and made with clean, real food ingredients that you can feel good about eating.