This Clean Eating Vegan Pineapple Guacamole is a nice change from traditional guacamole because it has a slightly sweet taste from the pineapple mixed in with a little heat from the jalapeno.
But, if you want just basic guacamole, make sure you try out my Classic Guacamole recipe which is really good too.
The great thing about homemade guacamole is not only dose it cost much less to make at home, but it is super easy to make using just a food processor.
Guacamole is very versatile and can be used with chips, crackers, veggies, in wraps, on sandwiches, on nachos and so much more!
However you make it, just make sure you make it fresh, with real whole food ingredients.
Take a look at the ingredient list in a popular store-bought "guacamole" seasoning packet:
S.A.D. (Standard American Diet) McCormick Guacamole Seasoning Mix
Ingredients: Maltodextrin, Salt, Onions, Non-Fat Dry Milk, Modified Tapioca Starch, Red Bell Peppers, Sour Cream Solids (Cream, Non-Fat Dry Milk, Cultures), Garlic, Corn Syrup Solids, Lemon Juice Solids, Parsley, Lactic Acid, Citric Acid and Natural Flavors
It contains dairy ingredients, GMO's, refined salt and preservatives.
It's a whole lot easier, and healthier, to just season it with a few simple and fresh ingredients like cilantro, garlic, and onions.
Making this recipe takes only minutes and it's raw, vegan, gluten-free, dairy-free, nut-free and paleo-friendly.
Want more healthy dip recipes? Check out Clean Eating Smoky Chipotle Pumpkin Hummus, Field of Greens Zucchini Hummus, Spicy Balsamic Vinegar Salsa or my Clean Eating Cookbook with an entire chapter of 20 healthy, clean eating dip and dressing recipes you will love!

Print
Clean Eating Vegan Pineapple Guacamole
Yield 1 - 2 servings
Raw / Vegan / Gluten-Free / Dairy-Free / Nut-Free / Paleo-Friendly
Ingredients
For the guacamole:
2 organic avocados
1/2 cup organic pineapple (diced)
1/2 - 1 organic jalapeno
2 cloves organic garlic
1/4 small organic onion (quartered)
1 tablespoon organic cilantro (fresh)
1/2 teaspoon Himalayan pink salt
For the add-in:
1/2 cup organic pineapple (diced)
Instructions
Prepare the veggies: remove the seeds from the avocados, dice the pineapple and cut the onion.
Add all the ingredients for the guacamole to a food processor and process until it is well combined and to the consistency you prefer (less time for chunky texture, more time for a smooth texture).  
Transfer the guacamole to a small bowl and gently stir in the 1/2 cup of diced pineapple add-in.
Adjust seasonings to your preference.
Store in an air-tight BPA-free container in the refrigerator.
Enjoy!
Notes
Get all your organic ingredients delivered straight to your door at up to 25 - 50% off retail by cutting out the middleman and retail markups with a Thrive Market Membership and save 15% off on your first order.
  The recipe and photographs for "Clean Eating Vegan Pineapple Guacamole" by Karielyn Tillman of The Healthy Family and Home website are licensed under a Creative Commons Attribution Non-Commercial No Derivatives 4.0 International License and cannot be used without my written permission.
Recipe Roundups: Food Bloggers are always welcome to use a photo and a link back to my original post to share on recipe roundups without requesting permission.

Affiliate Disclosure: This post contains affiliate links. This means that if you were to make a purchase through one of these links, "The Healthy Family and Home" website would receive a small commission at no additional cost to you.
Amazon Disclosure: "The Healthy Family and Home" website is a participant in the Amazon Services, LLC Associates Program, an affiliate advertising program designed to provide a means for sites to earn advertising fees by advertising and linking to Amazon.com.
Thank you for your support of this website!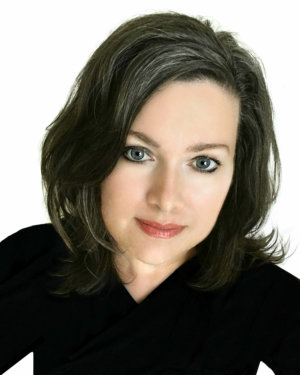 Hi, I'm Karielyn! I'm the published cookbook author of CLEAN DESSERTS and content creator of The Healthy Family and Home™ website since 2012. I specialize in creating easy, healthy plant-based and Medical Medium® compliant recipes that are gluten-free + vegan and made with clean, real food ingredients that you can feel good about eating.