These Gluten-Free Vegan Chocolate Fudge Tarts can be made in about 10 minutes using only 7 clean ingredients.
This is the first recipe that I've made (with many more to come!) using a new organic natural sweetener called "D'Vash Organic Date Nectar".
I really, really love to use dates in my dessert recipes and smoothies because not only are they a natural sweetener, but they also contain fiber and potassium.
In the past, my go-to organic liquid sweetener has been maple syrup, but I'm so excited to start using date nectar and even revising some of my older recipes with it.
So far, it's been a perfect substitution for maple syrup in some of my existing recipes I've tried it in and even this new one that I just made.
It's much thicker than maple syrup and has a deeper flavor that isn't as sweet as maple syrup, which I really love.
And, I even have a special coupon code for you if you want to give it a try.  Just use code: DVASH_THFH to save 15% off your order by visiting the D'Vash website.
I enjoy supporting small businesses that are making a difference in the quality of food we buy and I hope you will too! 🙂
This healthier recipe is organic, raw, vegan, gluten-free, dairy-free, egg-free, soy-free, lectin-free, grain-free, no-bake, paleo-friendly and contains no refined sugar.
Want more healthy dessert recipes?  Check out Gluten-Free Vegan Flourless Fudgy Chocolate Avocado Cookies, Gluten-Free Vegan Chocolate Chip Pumpkin Spice Bliss Balls, Lectin-Free Vegan Chocolate Avocado Pistachio Truffles or my Clean Eating Cookbook with 3 entire chapters of healthy, clean eating recipes just like this one that you will love!

5 Fast Facts About Walnuts:*
high quality vegan protein
high in anti-oxidants
rich in omega-3 fatty acids
high in vitamin C
improves blood lipids and other cardiovascular risk factors
5 Fast Facts About Coconut Oil:*
super high in lauric acid
rich in antioxidants
contains natural microbial and anti-bacterial agents
helps to improve metabolism
improves cholesterol levels
5 Fast Facts About Medjool Dates:*
natural energy booster
high in iron content
rich in potassium
good source of dietary fiber
excellent source of vegan protein
5 Fast Facts About Date Nectar:*
25% less sugar than honey
vegan, gluten-free, dairy-free, lectin-free, paleo
organic + non-GMO
great source of antioxidants
made with organic California dates
5 Fast Facts About Raw Cacao Powder:*
super high in anti-oxidants
promotes cardiovascular health
contains essential fats
can help to decrease blood pressure
contains over 300 compounds including protein, calcium, copper, zinc and iron
5 Fast Facts About Almonds (Almond Butter):*
helps to regulate cholesterol and blood pressure
energy booster
loaded with calcium and fiber
1/4 cup contains 8 grams of vegan protein
high in anti-oxidants
5 Fast Facts About Himalayan Pink Salt:*
contains 84 minerals
unrefined, unprocessed, raw
promotes stable pH balance in cells
controls water levels in the body
aids digestion and facilitates better nutrient absorption
*These statements have not been evaluated by the Food and Drug Administration. This information is not intended to diagnose, treat, cure or prevent any disease.
Print
Gluten-Free Vegan Chocolate Fudge Tarts
Yield 3 tarts (4-inch)
Raw / Vegan / Gluten-Free / Dairy-Free / Lectin-Free / Soy-Free / Grain-Free / No-Bake / Paleo-Friendly / No Refined Sugar
Ingredients
For the crust:
For the fililng:
*Use code: DVASH_THFH to save 15% off your order
Instructions
For the crust:
Add all ingredients for the crust to a food processor and process until it becomes a wet, crumbly texture.
Divide the mixture evenly between (3) 4-inch tart molds; press the crust mixture firmly along the sides and bottoms of the mold.  Set aside.
For the filling:
Add all the ingredients for the filling to a medium size bowl and whisk together until it is creamy and smooth.
Divide the mixture evenly into the crusts.
Place the mold pan in the refrigerator for 1-2 hours, or just long enough for the filling and crust to firm.
Store in the refrigerator until ready to serve because the crust will get soft and lose it's shape if left out at room temperature.
Enjoy!
Notes
Get all your organic ingredients delivered straight to your door at up to 25 - 50% off retail by cutting out the middleman and retail markups with a Thrive Market Membership and save 15% off on your first order.
  The recipe and photographs for "Gluten-Free Vegan Chocolate Fudge Tarts" by Karielyn Tillman of The Healthy Family and Home website are licensed under a Creative Commons Attribution Non-Commercial No Derivatives 4.0 International License and cannot be used without my written permission.
Disclosure:  I received product from D'Vash Organics to use in creating a new recipe.  All comments and opinions are my own and I only share products that I would personally use and recommend.
Affiliate Disclosure: This post contains affiliate links. This means that if you were to make a purchase through one of these links, "The Healthy Family and Home" website would receive a small commission at no additional cost to you..
Amazon Disclosure: "The Healthy Family and Home" website is a participant in the Amazon Services, LLC Associates Program, an affiliate advertising program designed to provide a means for sites to earn advertising fees by advertising and linking to Amazon.com.
Thank you for your support of this website!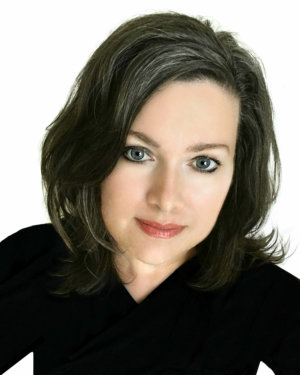 Hi, I'm Karielyn! I'm the published cookbook author of CLEAN DESSERTS and content creator of The Healthy Family and Home™ website since 2012. I specialize in creating easy, healthy plant-based and Medical Medium® compliant recipes that are gluten-free + vegan and made with clean, real food ingredients that you can feel good about eating.