These nutritious little Crispy Cashew Butter Energy Balls are the perfect on-the-go or lunch box snack that you can feel good about packing for you or your family.
I made them for the new Recipe ReDux theme for August, "bars and bites for brown bags…small squares or round bites can pack nutrition into a sweet or savory taste".
This will be a great round-up you'll want to check out with lots of great lunch box snack ideas.
These energy balls are made with cashew butter, ground flax seeds, chia seeds and sweetened with Medjool dates. They have a little healthy fat from coconut oil and a light crispy crunch from brown rice cereal.
And they're made in a matter of minutes with only a food processor!
Typical lunch box snacks are filled with GMO's, food colorings, preservatives, and highly refined sugar that leads to empty calories and an energy crash.
Here's the 17 ingredient list for a popular store-bought lunch box snack:
S.A.D. (Standard American Diet) Brach's Hi-C Fruit Snacks:
Ingredients: APPLE JUICE FROM CONCENTRATE, PEARS JUICE FROM CONCENTRATE, CORN SYRUP, GELATIN, GRAPES JUICE FROM CONCENTRATE, SUGAR, ASCORBIC ACID, CARNAUBA WAX, MALIC ACID, MINERAL OIL, RED 40, SODIUM CITRATE, SORBITOL, FLAVORS NATURAL & ARTIFICIAL, BLUE-1, YELLOW-5, YELLOW-6
These healthy Crispy Cashew Butter Energy Balls are bite-sized treats that are vegan, gluten-free, dairy-free and contain no refined sugar!
Want more healthy ball recipes? Check out Pistachio Sesame Seed Balls, Raw Vegan Lemon Meltaway Balls, Cacao Nib Superfood Truffles or my Clean Eating eCookbook with an entire chapter of 20 healthy, clean eating Truffles and Balls you will love!
5 Fast Facts About Cashews:*
packed with dietary fiber
rich in "heart friendly" mono-saturated fatty acids
rich source of minerals
high in magnesium and copper
excellent source of antioxidants
5 Fast Facts About Almonds (Almond Flour):*
helps to regulate cholesterol and blood pressure
energy booster
loaded with calcium and fiber
1/4 cup contains 8 grams of vegan protein
high in anti-oxidants
5 Fast Facts About Medjool Dates:*
natural energy booster
high in iron content
rich in potassium
good source of dietary fiber
excellent source of vegan protein
5 Fast Facts About Flax Seeds:*
high in omega-3 essential fatty acids
contains soluble and insoluble fiber
super high in lignans
provides anti-oxidant and anti-inflammatory benefits
provides cardiovascular benefits
5 Fast Facts About Chia Seeds:*
excellent source of healthy omega fatty acids
contains 700% more calcium than salmon
contains more anti-oxidants than flaxseeds or blueberries
contains 500% more calcium than milk
contains 20% easily digestible vegan protein
5 Fast Facts About Coconut Oil:*
super high in lauric acid
rich in antioxidants
contains natural microbial and anti-bacterial agents
helps to improve metabolism
improves cholesterol levels
5 Fast Facts About Vanilla Bean Powder:*
anti-microbial
high in anti-oxidants
can help reduce inflammation
contains small traces of minerals
1 teaspoon contains 3 g of protein and 3 g of fiber
*These statements have not been evaluated by the Food and Drug Administration. This information is not intended to diagnose, treat, cure or prevent any disease.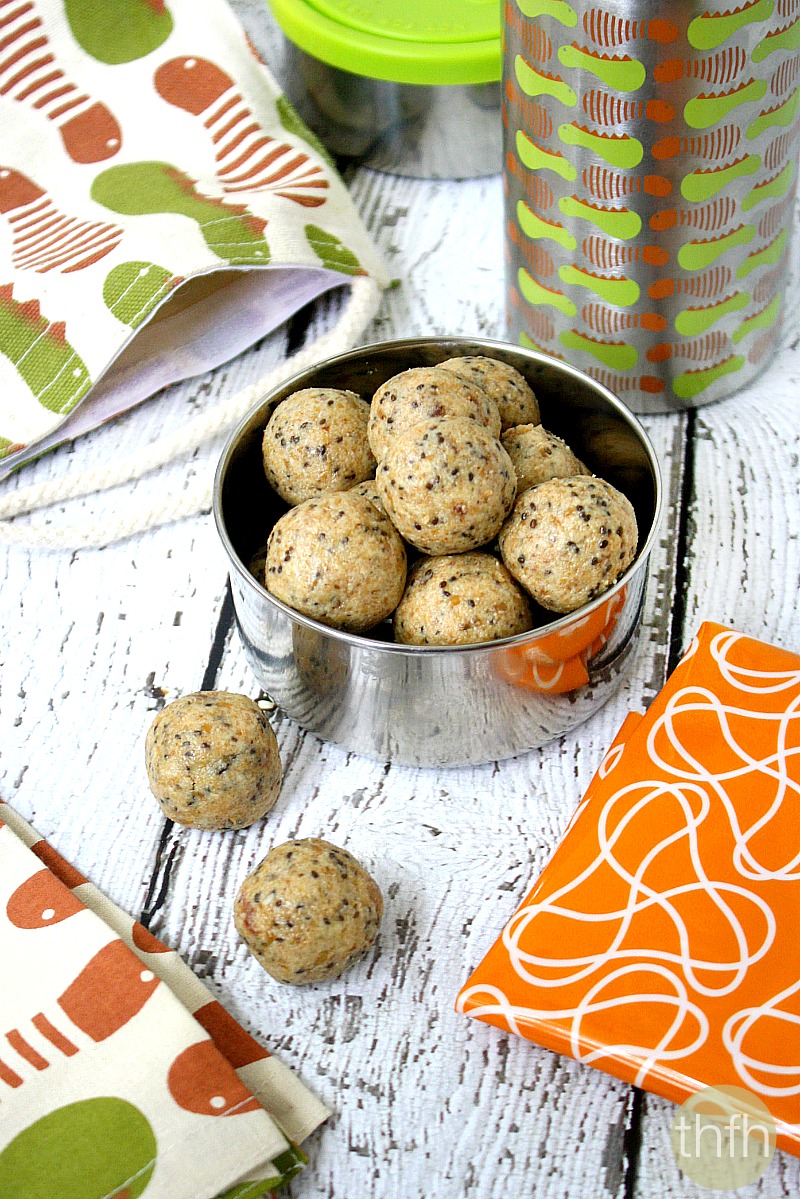 Tip #1: I used homemade cashew butter, which was adding (1 1/2) cups of raw cashews in a food processor until it became creamy, about 5 – 7 minutes. It will make (1/2) cup of cashew butter, which is the amount you would need for this recipe.
You could also use organic store-bought cashew butter and would only need the (1/2) cup shown in the recipe.
Tip #2: This recipe will make approximately 14 – 16 small bite-sized balls.
Crispy Cashew Butter Energy Balls (Vegan, Gluten-Free, Dairy-Free, No Refined Sugar)
Print recipe
Ingredients
1/2 cup organic cashew butter
3/4 cups organic almond flour
1 cup organic brown rice cereal (gluten-free, if necessary)
4 organic medjool dates (pitted)
1 tablespoon organic ground flax seeds
1 tablespoon organic granulated sweetener
1 tablespoon organic chia seeds
1/2 tablespoon organic coconut oil
1/4 teaspoon organic vanilla bean powder
Directions
Step 1
Add the cashew butter and dates (pitted) to a food processor and process until well combined.

Add the remaining ingredients, with the brown rice cereal being last to add, and process until well combined...being careful not to over process.

Take out a small spoonful at a time and squeeze the mixture in the palm of your hand then roll it in to a ball shape.

Put them in the refrigerator for about 30 minutes, or until firm.

Enjoy!
Note
This recipe will make approximately 14 - 16 small balls.

The recipe and photographs for "Crispy Cashew Butter Energy Balls" by Karielyn Tillman of The Healthy Family and Home are licensed under a Creative Commons Attribution-NonCommercial 4.0 International License and cannot be used without my written permission.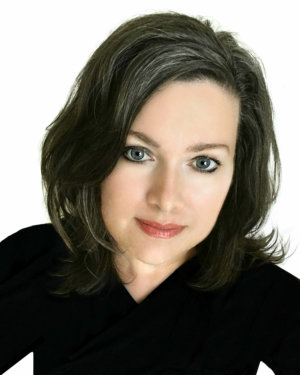 Hi, I'm Karielyn! I'm a cookbook author and creator of The Healthy Family and Home website. I specialize in creating easy, healthy plant-based recipes that are gluten-free + vegan and made with clean, real food ingredients that you can feel good about eating.