As temperatures are starting to get in the low 90's this week in Southern Louisiana, I've already got ice cream on my mind and this Gluten-Free Vegan Chocolate Rocky Road Ice Cream is a classic that I veganized for your summertime enjoyment.
What are two ingredients you could add to classic chocolate ice cream that would make it extraordinarily good? How about some organic walnuts + vegan marshmallows? 🙂
In case you're a new vegan or just didn't know, regular marshmallows are not vegan - they contain gelatin, which is made from the "prolonged boiling of leftover bones, skin, collagen, and cartilage from animals", just Google it for more details.
Aside from the fact that S.A.D. (Standard American Diet) marshmallows contain animal ingredients, they also contain GMO ingredients (corn syrup + corn starch-modified), and artificial flavors and colors which should also be a concern:
S.A.D. (Standard American Diet) Kraft Jet-Puffed Marshmallows:
Ingredients: Corn Syrup, Sugar, Corn Starch Modified, Water, Gelatin, Tetrasodium Pyrophosphate, Artificial Flavors, Artificial Colors (Blue 1).
While I'm not 100% happy with the ingredient list in the vegan marshmallows (even though they are non-GMO, vegan + gluten-free), I don't mind using them for an occasional treat and they're better than regular marshmallows with an ingredient list like the one above.
And here's the ingredient list for a similar popular store-bought ice cream brand:
S.A.D. (Standard American Diet) Baskin Robbins Rocky Road Ice Cream:
Ingredients: Cream, Nonfat Milk, Sugar, Corn Syrup, Marshmallow (Corn Syrup, Sugar, Corn Starch Modified, Gelatin), Almonds (Almonds, Safflower Oil, Canola Oil, Chocolate Liquor Processed with Alkali, Cocoa Processed with Alkali, Whey, Cellulose Gum, Mono and Diglycerides, Guar Gum, Carrageenan, Polysorbate 80
It also contains marshmallows with gelatin, GMO ingredients (corn syrup, canola oil), refined sugar and GMO dairy.
This healthier version is vegan, gluten-free, dairy-free and contains no refined sugar.
Want more healthy dessert recipes? Check out Vegan Strawberry Ice Cream, Gluten-Free Vegan Vanilla Bean Ice Cream, Vegan Pecan Praline Ice Cream or my Clean Eating Cookbook with 3 entire chapters of healthy, clean eating dessert recipes just like this one that you will love!

Print
Gluten-Free Vegan Chocolate Rocky Road Ice Cream
Yield 2 - 4 servings
Vegan / Gluten-Free / Dairy-Free / No Refined Sugar
Ingredients
For the ice cream:
For the add-ins:
Instructions
Optional: Soak the cashews in filtered/purified water for 30-60 minutes, then rinse and drain. This step is optional but it will make the cashews soft and the mixture extra smooth.
Add all ingredients for the ice cream to a Vitamix and blend until everything is creamy and smooth. Adjust the sweetener to your preference.
Transfer the mixture to an ice cream maker and follow the directions of your machine to make the ice cream.
When it's time to add the "add-ins" (usually after 15-20 minutes or so), add the chopped walnuts and mini-marshmallows. Stir in by hand to make sure they are evenly distributed.
Enjoy immediately with a soft-serve ice cream consistency, or transfer the mixture to an 8 x 5 baking dish, cover tightly, and place in the freezer for 1-2 hours, or until it hardens to the consistency you prefer.
Store in the freezer in a BPA-free ice cream storage container.
Enjoy!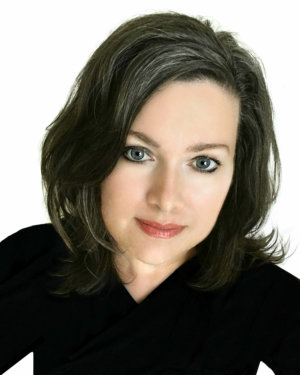 Hi, I'm Karielyn! I'm the published cookbook author of CLEAN DESSERTS and content creator of The Healthy Family and Home™ website since 2012. I specialize in creating easy, healthy plant-based and Medical Medium® compliant recipes that are gluten-free + vegan and made with clean, real food ingredients that you can feel good about eating.