As we enter into the week before Valentine's Day, I have these Cacao Nib Superfood Truffles to share with you that gives you a healthier treat or gift-giving option.
And in doing so, I'm really excited to introduce and welcome a new superfood to my superfood pantry…Baobab Powder!
If you've never heard of it, don't worry…I had never heard of it either until I was introduced to it by Vivapura Superfoods.
Baobab Powder is also called "The King of Superfruits" and for good reason.
Here's some information about this superfood from the Vivapura website:
What is Baobab? Baobab is a tree native to certain regions in Africa. It produces a tropical fruit with a powdery pulp that is made into Baobab Powder and offers numerous health benefits. Exceptionally high in fiber and antioxidants, Baobab Powder helps to minimize inflammation in the body and support healthy immune function. It is 50% fiber by weight and contains more antioxidants than blueberries or acai. Baobab powder is also exceptionally high in Vitamin C and calcium, and contains more potassium than bananas! It has a light tangy flavor that is perfect in all of your smoothies, juices and raw or baked citrus dessert recipes.
More Facts About Baobab:
Higher in antioxidants than blueberries or acai: ORAC value of 28,000 for Baobab vs. 2,620 for Acai (based on 20g serving)
Gram for gram, contains more calcium than milk
Contains 6 times more Vitamin C than orange juice
Composed of 50% fiber, 75% of which is soluable fiber
Traditionally used in African medicine to curb inflammation and protect against a number of illness, including asthma, allergies, diabetes, arthritis and heart disease
Ideal source of electrolytes: exceptionally high in magnesium and potassium (more than even coconut water)
A raw organic whole food, Baobab Powder can also be used to complement citrus flavors in baked recipes
Adds a nutrient dense tangy twist to smoothies, soups, marinades and sauces
High pectin content aids in thickening and binding
Ethical: Baobab sales contribute to local community projects in southern Africa and support the women of Malawi who harvest the Baobab
Sustainable: use global best practice forestry techniques to ensure that the Baobab supply in southern Africa is managed sustainably for the long-term
(source:  Vivapura.com)
Another thing I really liked about this brand is the Vivapura Superfoods Baobab Powder is organic, raw, vegan and non-GMO Project Verified…and you really can't ask for more than that!
When I was asked to create a new recipe using Baobab Powder, I knew I wanted to make something raw to keep the Baobab Powder in it's raw state, so decided to make a superfood truffle and added some beet juice to give them a pretty reddish color.
This is a really simple recipe that can be made in matter of minutes using just a food processor and it's raw, vegan, gluten-free, dairy-free, no-bake, paleo-friendly and contains no refined sugars!
Want more healthy truffle and ball recipes?  Check out my Crunchy Raw Protein Balls, Pistachio Sesame Seed Balls, Pistachio and Matcha Truffles or my Clean Eating Cookbook which has an entire chapter of 20 truffle and ball recipes just like this one that you will love!

5 Fast Facts About Cashews (Cashew Butter):* 
packed with dietary fiber
rich in "heart friendly" mono-saturated fatty acids
rich source of minerals
high in magnesium and copper
excellent source of antioxidants
5 Fast Facts About Medjool Dates:*
natural energy booster
high in iron content
rich in potassium
good source of dietary fiber
excellent source of vegan protein
5 Fast Facts About Cacao Nibs:*
excellent source of anti-oxidants
contains one of the highest dietary sources of magnesium
one ounce has 9 g of fiber
one ounce contains 4 g of raw vegan protein
one ounce contains 6% DV of iron
5 Fast Facts About Baobab Powder:*
low glycemic sweetener
ORAC value of 28,000
2 tablespoons provide 16% dv of fiber
2 tablespoons provide 10% dv of vegan calcium
2 tablespoons probide 40% dv of vitamin C
5 Fast Facts About Maca Powder:*
increases stamina
beneficial to the circulatory system
can regulate hormonal imbalances
acts as an anti-carcinogen and anti-oxidant
enhances memory, learning and mental ability
5 Fast Facts About Coconut Flour:*
highest dietary fiber found in any flour at 58% RDA
14% coconut oil
19% vegan protein
gluten-free
helps to promote blood sugar health
5 Fast Facts About Coconut Oil:*
super high in lauric acid
rich in antioxidants
contains natural microbial and anti-bacterial agents
helps to improve metabolism
improves cholesterol levels
5 Fast Facts About Beets:*
1 cup provides 14% dv of fiber
1 cup provides 28% dv of manganese
can help fight inflammation
excellent for detoxification
stimulates liver function
*These statements have not been evaluated by the Food and Drug Administration.  This information is not intended to diagnose, treat, cure or prevent any disease.
Tip #1:  I used homemade cashew butter using 100% organic raw cashews but feel free to use your favorite.  If you do make your own cashew butter, you will need (3) cups of cashews to make (1) cup of cashew butter.
Tip #2:  I added fresh beet juice to give it the pretty reddish color, but you can omit it if you prefer.
Tip #3:  I used organic raw cacao nibs but if you don't like the taste of cacao nibs or don't have any, you could also use Enjoy Life mini-chocolate chips (non-GMO/gluten-free), but they wouldn't be "raw".
Cacao Nib Superfood Truffles (Raw, Vegan, Gluten-Free, Dairy-Free, Paleo-Friendly, No Refined Sugars)
Print recipe
Ingredients
1 cup organic cashew butter
4 organic medjool dates (pitted)
1/2 cup organic cacao nibs
1 teaspoon organic baobab powder (from Vivapura Superfoods)
1 teaspoon organic maca powder
1 teaspoon organic coconut oil (melted/liquid)
1 teaspoon organic coconut flour
1 teaspoon organic beet juice (freshly juiced)
Directions
Step 1
Optional: Make your own cashew butter (Add 3 cups of cashews to a food processor and process until they turn into a creamy nut butter texture. This will take between 5 - 10 minutes so stop every couple of minutes to scrape the sides of the food processor keep going until it gets creamy).

Add all ingredients (EXCEPT the cacao nibs) to a food processor and process until everything is well combined.

Transfer the mixture to a medium sized bowl, add in the cacao nibs and gently stir them in.

Take out a spoonful at a time, squeeze the mixture tightly in your fist several times until it is compact and shape it into a ball shape with your fingertips.

Put them in the freezer for approximately 15 - 30 minutes, or until they harden then store them in the refrigerator until ready to serve.

Keep them in the refrigerator until ready to serve because they will become soft and lose their shape if left out at room temperature.

Enjoy!
Note
This recipe will make approximately (12) truffles.

Cacao Nib Superfood Truffles recipe and photographs by The Healthy Family and Home is licensed under a Creative Commons Attribution-NonCommercial 4.0 International License.
Affiliate Disclosure: This post contains affiliate links. This means that if you were to make a purchase through one of these links, "The Healthy Family and Home" website would receive a small commission at no additional cost to you.
Amazon Disclosure: "The Healthy Family and Home" website is a participant in the Amazon Services, LLC Associates Program, an affiliate advertising program designed to provide a means for sites to earn advertising fees by advertising and linking to Amazon.com.
Miscellaneous Disclosure: I received products from Vivapura Superfoods to use in creating a new recipe.   I was under no obligation to give a positive review and was not paid for this review or endorsement.  All thoughts, opinions and comments are my own.
Thank you for your support of this website!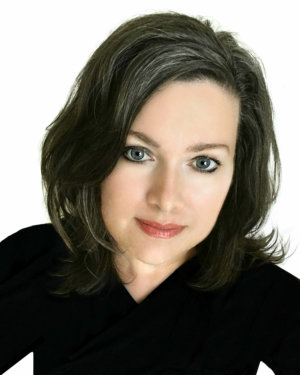 Hi, I'm Karielyn! I'm the published cookbook author of CLEAN DESSERTS and content creator of The Healthy Family and Home website since 2012. I specialize in creating easy, healthy plant-based recipes that are gluten-free + vegan and made with clean, real food ingredients that you can feel good about eating.