This Spicy Mango and Lime Chunky Salsa is full of fresh flavor and perfect for your summer dishes!
I love making different types of salsa with fresh ingredients like this Cilantro and Lime Salsa, Spicy Watermelon Salsa, Spicy Balsamic Vinegar Salsa or Raw Tomatillo Salsa.
And what's the best thing about this chunky salsa (besides it tastes really, really good)?
No equipment needed to make this recipe...not even a food processor!
But you ~could~ use one, or a Vitamix (on pulse mode), if you wanted to and prefer a non-chunky salsa.
It's great to enjoy on its own, with some grain-free chips, in a grain-free wrap, romaine lettuce or even in a salad. It's got all the flavors of traditional salsa, but with a little added sweetness from the mango's which offset the spiciness.
You can have this ready to enjoy in about 5 minutes, or as long as it takes to dice the veggies and mix up the dressing.
This healthy recipe is made with clean, real food ingredients and is organic, raw, vegan, gluten-free, dairy-free, nut-free and paleo-friendly.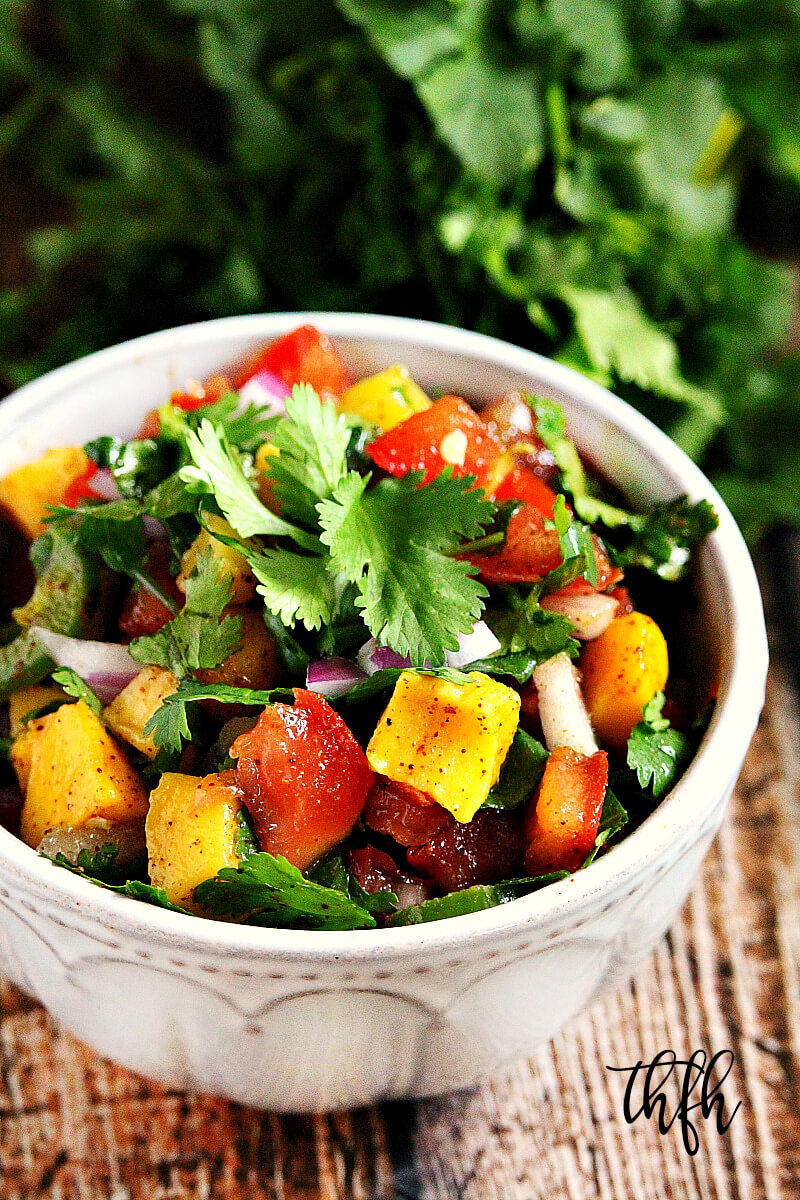 Want More Healthy Plant-Based Dip Recipes?
Check out these:
Print
Spicy Mango and Lime Chunky Salsa
Yield 2 cups
Raw / Vegan / Gluten-Free / Dairy-Free / Nut-Free / Paleo-Friendly
Ingredients
For the salsa:
1 cup organic mango (diced)
1 cup organic tomatoes (diced)
1 cup organic fresh cilantro (chopped)
1/2 cup organic red onions (diced)
1 organic jalapeno (diced)
For the lime dressing:
Instructions
Prepare the veggies:
Dice and chop all the veggies to the thickness you prefer.  Set aside.
Prepare the lime dressing:
Add all ingredients for the lime dressing to a small bowl and whisk or stir together until it is well combined.
Adjust seasonings to your preference.
Assembly:
Add the diced/chopped veggies to a medium-sized bowl.
Add the the lime dressing to the bowl with the veggies and gently toss until it is evenly distributed.
Store in an air-tight BPA-free container in the refrigerator.
Enjoy!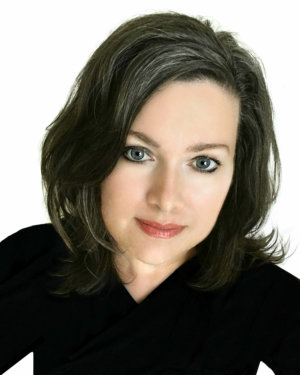 Hi, I'm Karielyn! I'm the published cookbook author of CLEAN DESSERTS and content creator of The Healthy Family and Home™ website since 2012. I specialize in creating easy, healthy plant-based and Medical Medium® compliant recipes that are gluten-free + vegan and made with clean, real food ingredients that you can feel good about eating.