These Gluten-Free Vegan Chocolate Chip Peanut Butter Cups can be made in about 5 minutes with only 4 ingredients and they take peanut butter cups to another level!
I got the idea to make them while standing in line at Target one day.  Glancing over at the candy bar section in the checkout line, I noticed this Reese's Peanut Butter Cup product I had never seen before:
After I saw it, I thought how easy it would be to add chocolate chips to my Healthy Peanut Butter Cup recipe, so that's what I did.  Never mind that I just looked back at the photo above and realized they are actually tiny pieces of cookies and not chocolate chips 🙁
But it's ok, because they are really, really good with the chocolate chips and they still have a nice crunch to them!
It's the same recipe as my Healthy Peanut Butter Cup recipe with the addition of mini-chocolate chips.  So it's still really easy to make and only needs just a few ingredients.  I love to use these easy silicone muffin cups - they pop right out, are reusable and easy to clean.
It you take a look at the ingredient list for the store-bought product shown above, you can see that it's not good:
S.A.D. (Standard American Diet) Reese's Crunchy Cookie Peanut Butter Cups Ingredients:
Ingredients: Milk Chocolate (Sugar, Cocoa Butter, Chocolate, Nonfat Milk, Milk Fat, Lactose, Soy Lecithin, PGPR), Peanuts, Sugar, Dextrose, Cornstarch, Salt, Cocoa Processed with Alkali, Vegetable Oil (Canola Oil, Palm Oil, Palm Kernel Oil), Modified Cornstarch, High Fructose Corn Syrup, Soy Lecithin, Artificial Flavor, TBHQ (Preservative), Citric Acid
It contains refined sugar (including high fructose corn syrup), preservatives and GMO ingredients (soy, corn).  And it's also not vegan (milk).
But you don't have to worry about any of the bad ingredients shown above, or GMO's, because this version is made with clean, real food ingredients and is vegan, gluten-free, dairy-free, soy-free, no-cook and contains no refined sugar.
Want more healthy dessert recipes? Check out Gluten-Free Vegan Cashew Butter Cups, Crispy Peanut Butter Protein Cups, Pumpkin Nut Butter Cups or my Clean Eating Cookbook with 3 entire chapters of healthy, clean eating recipes just like this one that you will love!

5 Fast Facts About Peanuts (Peanut Butter):*
excellent source of vitamin E
high in folate
contains tryptophan which helps fight depression
good source of fiber
excellent source of vegan protein
5 Fast Facts About Maple Syrup:*
contains manganese and zinc
super high in anti-oxidants
helps with inflammation
1/4 cup contains more calcium than the same amount of milk
1/4 cup contains more potassium than a banana
5 Fast Facts About Coconut Oil:*
super high in lauric acid
rich in antioxidants
contains natural microbial and anti-bacterial agents
helps to improve metabolism
improves cholesterol levels
*These statements have not been evaluated by the Food and Drug Administration. This information is not intended to diagnose, treat, cure or prevent any disease.
Print
Gluten-Free Vegan Chocolate Chip Peanut Butter Cups
Yield 4 servings
Vegan / Gluten-Free / Dairy-Free / Soy-Free / No Refined Sugar
Ingredients
For the peanut butter bottoms:
For the add-in:
For the chocolate topping:
Instructions
Prepare the peanut butter bottoms:
Add all ingredients for the peanut butter bottoms to a small bowl and stir until it's creamy and smooth.
Stir in the add-in chocolate chips until they are evenly distributed.
Divide the peanut butter bottom mixture evenly between (4) standard size muffin cups.  Set aside.
Prepare the chocolate topping:
Add all ingredients for the chocolate topping to a small saucepan and melt on lowest heat until it's creamy and smooth.  
Divide the chocolate topping mixture evenly between the (4) muffin cups and add it on top of the peanut butter bottoms.
Assembly:
Transfer the muffin cups to the freezer for approximately 30-60 minutes, or until they harden.
When ready to serve, set the on the counter top for about 5 minutes so they can soften slightly.
Store in an air-tight BPA-free container in the refrigerator or freezer until ready to serve because they will get soft if left out at room temperature.
Enjoy!
Notes
Get all your organic ingredients delivered straight to your door at up to 25 - 50% off retail by cutting out the middleman and retail markups with a Thrive Market Membership and save 15% off on your first order.
  The recipe and photographs for "Gluten-Free Vegan Chocolate Chip Peanut Butter Cups" by Karielyn Tillman of The Healthy Family and Home website are licensed under a Creative Commons Attribution Non-Commercial No Derivatives 4.0 International License and cannot be used without my written permission.
Recipe Roundups: Food Bloggers are always welcome to use a photo and a link back to my original post to share on recipe roundups without requesting permission.
Affiliate Disclosure: This post contains affiliate links. This means that if you were to make a purchase through one of these links, "The Healthy Family and Home" website would receive a small commission at no additional cost to you.
Amazon Disclosure: "The Healthy Family and Home" website is a participant in the Amazon Services, LLC Associates Program, an affiliate advertising program designed to provide a means for sites to earn advertising fees by advertising and linking to Amazon.com.
Thank you for your support of this website!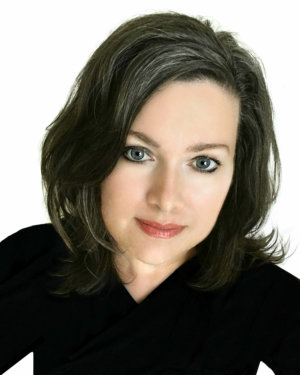 Hi, I'm Karielyn! I'm the published cookbook author of CLEAN DESSERTS and content creator of The Healthy Family and Home™ website since 2012. I specialize in creating easy, healthy plant-based and Medical Medium® compliant recipes that are gluten-free + vegan and made with clean, real food ingredients that you can feel good about eating.