You can make this easy and healthy Clean Eating No-Cook Dark Cherry Chia Jam in about 5 minutes with just a few ingredients you probably already have on hand!
There's no need to heat up the stove top and dirty a saucepan to make this super easy recipe.
All you need to do is add the 4 simple ingredients to your Vitamix, pulse or blend and it's ready to go! That's it!
You can use it for whatever you normally use jelly + jam for, but I like to use it as a topping for pancakes, in chia pudding, in a coconut or almond flour crepe or in one of two new recipes I will be sharing with you soon...so stay tuned!
When I make it for myself, I don't like it to be very sweet and the sweetness from the cherries is enough for me so I don't add any additional sweetener to it.
But if you are used to traditional jelly + jam products that are typically really, really sweet, you can add some organic granular sweetener to it or if you need it to be sugar-free, you can just add some non-GMO xylitol or a non-GMO xylitol/stevia blend. Just add the amount to get to your preference of sweetness.
This easy, healthy recipe is raw, vegan, gluten-free, dairy-free, nut-free, no-cook, paleo-friendly and contains no refined sugar.
Want more healthy staple recipes? Check out How To Make Whipped Coconut Cream Topping, How To Make Tahini, How To Make Almond Milk or my Clean Eating Cookbook with an entire chapter of 20 healthy, clean eating staple recipes just like this one that you will love!

5 Fast Facts About Cherries:*
high in anti-oxidants
contains anti-cancer agents
contains anti-inflammatory benefits
contains beneficial phytonutrients
high in beta-carotene with 19 times more than strawberries
5 Fast Facts About Chia Seeds:*
excellent source of healthy omega fatty acids
contains 700% more calcium than salmon
contains more anti-oxidants than flaxseeds or blueberries
contains 500% more calcium than milk
contains 20% easily digestible vegan protein
5 Fast Facts About Lemons:*
extremely alkaline to the body
blood purifier
excellent for detoxification
balances blood sugar levels
contains powerful anti-bacterial properties
*These statements have not been evaluated by the Food and Drug Administration. This information is not intended to diagnose, treat, cure or prevent any disease.
Print
Clean Eating No-Cook Dark Cherry Chia Jam
Yield 1 cup
Raw / Vegan / Gluten-Free / Dairy-Free / Soy-Free / Nut-Free / No-Cook / Paleo-Friendly / No Refined Sugar
Notes
Get all your organic ingredients delivered straight to your door at up to 25 - 50% off retail by cutting out the middleman and retail markups with a Thrive Market Membership and save 15% off on your first order.
  The recipe and photographs for "Clean Eating No-Cook Dark Cherry Chia Jam" by Karielyn Tillman of The Healthy Family and Home website are licensed under a Creative Commons Attribution Non-Commercial No Derivatives 4.0 International License and cannot be used without my written permission.
Recipe Roundups: Food Bloggers are always welcome to use a photo and a link back to my original post to share on recipe roundups without requesting permission.
Affiliate Disclosure: This post contains affiliate links. This means that if you were to make a purchase through one of these links, "The Healthy Family and Home" website would receive a small commission at no additional cost to you.
Amazon Disclosure: "The Healthy Family and Home" website is a participant in the Amazon Services, LLC Associates Program, an affiliate advertising program designed to provide a means for sites to earn advertising fees by advertising and linking to Amazon.com.
Thank you for your support of this website!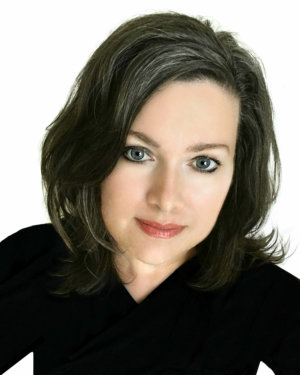 Hi, I'm Karielyn! I'm the published cookbook author of CLEAN DESSERTS and content creator of The Healthy Family and Home™ website since 2012. I specialize in creating easy, healthy plant-based and Medical Medium® compliant recipes that are gluten-free + vegan and made with clean, real food ingredients that you can feel good about eating.