You can make this Gluten-Free Vegan Blueberry "Nice" Cream recipe with only 2 clean, real food ingredients and it's ready in under 5 minutes!
Although I'm not a big fan of "nice cream", which uses bananas as a base for dairy-free ice cream, this recipe is just too good and simple to not share.
My boys love it and since it's so easy to make, it's great when you need a quick dessert or treat.
You'll want to make sure you have a couple of frozen bananas in the freezer before making it, but I always keep some in my freezer anyway to use in smoothies.
And, it's naturally sweetened with the bananas and blueberries so you don't have to add any additional sweetener!
This healthy recipe is raw, vegan, gluten-free, dairy-free, egg-free, soy-free, nut-free, paleo-friendly and contains no refined sugar.
Want more healthy dessert recipes? Check out Vegan Strawberry Ice Cream, Gluten-Free Vegan Vanilla Bean Ice Cream, Vegan Pecan Praline Ice Cream or my Clean Eating Cookbook with 3 entire chapters of healthy, clean eating dessert recipes just like this one that you will love!

5 Fast Facts About Blueberries:*
packed with vitamin C at 25% RDA
excellent source of dietary fiber
high in anti-oxidants
help to boost immunity
can enhance brain health and improve memory
5 Fast Facts About Bananas:*
high levels of trytophan to help combat depression
aids in weight loss
strengthens the immune system
high in fiber and potassium
helps to lower blood pressure
*These statements have not been evaluated by the Food and Drug Administration. This information is not intended to diagnose, treat, cure or prevent any disease.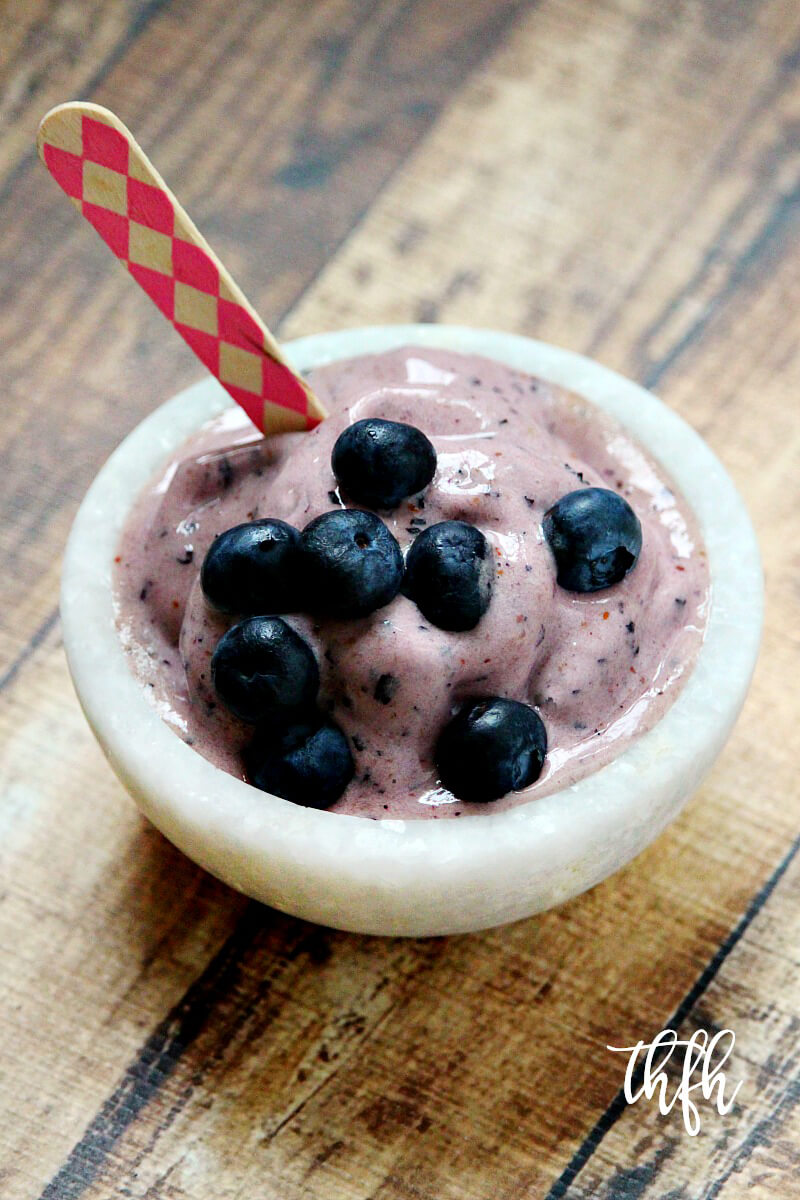 Print
Gluten-Free Vegan Blueberry "Nice" Cream
Yield 1 - 2 servings
Raw / Vegan / Gluten-Free / Dairy-Free / Egg-Free / No-Churn / Nut-Free / Paleo-Friendly / No Refined Sugar
Ingredients
2 organic bananas (frozen)
1 cup organic blueberries
Instructions
Advanced Preparation:  You will need to use frozen bananas, so you will need to place 2 bananas (pre-sliced into 1 inch pieces) in the freezer, at least overnight, before making this recipe.
Notes
Get all your organic ingredients delivered straight to your door at up to 25 - 50% off retail by cutting out the middleman and retail markups with a Thrive Market Membership and save 15% off on your first order.
  The recipe and photographs for "Gluten-Free Vegan Blueberry "Nice" Cream" by Karielyn Tillman of The Healthy Family and Home website are licensed under a Creative Commons Attribution Non-Commercial No Derivatives 4.0 International License and cannot be used without my written permission.
Recipe Roundups: Food Bloggers are always welcome to use a photo and a link back to my original post to share on recipe roundups without requesting permission.
Affiliate Disclosure: This post contains affiliate links. This means that if you were to make a purchase through one of these links, "The Healthy Family and Home" website would receive a small commission at no additional cost to you.
Amazon Disclosure: "The Healthy Family and Home" website is a participant in the Amazon Services, LLC Associates Program, an affiliate advertising program designed to provide a means for sites to earn advertising fees by advertising and linking to Amazon.com.
Thank you for your support of this website!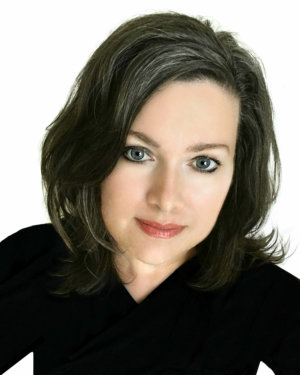 Hi, I'm Karielyn! I'm the published cookbook author of CLEAN DESSERTS and content creator of The Healthy Family and Home™ website since 2012. I specialize in creating easy, healthy plant-based and Medical Medium® compliant recipes that are gluten-free + vegan and made with clean, real food ingredients that you can feel good about eating.