These Gluten-Free Vegan Chewy Nut and Seed Bars are filled with all kinds of goodness!  And even better, they're topped with chocolate drizzle.
Inspired by Kind Bars, I made this homemade version which includes raw almonds, raw cashews, raw pumpkin seeds and raw sesame seeds and sweetened them with brown rice syrup, which holds them together well.
Although Kind Bars aren't that terribly bad, they aren't organic and they do contain soy.  And, depending on what variety you get, they may not be vegan or may contain refined sugar.
S.A.D. (Standard American Diet) Kind Honey Roasted Nuts and Sea Salt Bar Ingredients:
Ingredients:  Almonds, Cashews, Peanuts, Honey, Glucose Syrup, Chicory Root Fiber, Rice Flour, Sea Salt, Soy Lecithin, Sugar
By making a homemade version, you can use organic nuts and seeds and an organic sweetener with a short ingredient list and they are vegan, gluten-free, dairy-free, paleo-friendly and contain no refined sugar.
Want more healthy dessert recipes?  Check out Peanut Butter and Chocolate Chip Oat Bars, Clean Eating Chocolate Chip and Sweet Potato Bars, Gluten-Free Vegan Pecan Pie Bars or my Clean Eating Cookbook with an entire chapter of 20 healthy and clean eating bars just like this one that you will love!

5 Fast Facts About Almonds:*
helps to regulate cholesterol and blood pressure
energy booster
loaded with calcium and fiber
1/4 cup contains 8 grams of vegan protein
high in anti-oxidants
5 Fast Facts About Cashews:*
packed with dietary fiber
rich in "heart friendly" mono-saturated fatty acids
rich source of minerals
high in magnesium and copper
excellent source of antioxidants
5 Fast Facts About Sesame Seeds:*
high in calcium at 35% RDA
excellent anti-oxidant
lowers cholesterol
reduces inflammation
high in phytosterol
5 Fast Facts About Pumpkin Seeds:*
a natural anti-inflammatory
excellent source of magnesium
helps to lower cholesterol
alkaline forming
high in essential fatty acids
5 Fast Facts About Coconut Oil:*
super high in lauric acid
rich in antioxidants
contains natural microbial and anti-bacterial agents
helps to improve metabolism
improves cholesterol levels
5 Fast Facts About Cinnamon:*
contains anti-inflammatory properties
helps to control blood sugar
excellent source of manganese and iron
can help to lower bad cholesterol
aids in eliminating migraine headaches
5 Fast Facts About Vanilla Bean Powder:*
anti-microbial
high in anti-oxidants
can help reduce inflammation
contains small traces of minerals
1 tablespoon contains 2 g of fiber
*These statements have not been evaluated by the Food and Drug Administration.  This information is not intended to diagnose, treat, cure or prevent any disease.
Print
Gluten-Free Vegan Chewy Nut and Seed Bars
Yield 8 bars
Vegan / Gluten-Free / Dairy-Free / Paleo-Friendly / No Refined Sugar
Ingredients
For the bars:
For the chocolate drizzle:
Instructions
Prepare the baking pan:
Preheat the oven to 350 degrees.
Line an 8 x 8 baking dish with parchment paper and set aside.  This is an important step because you will need to quickly add the nut mixture to the baking dish once it's ready to keep it from hardening in the bowl.
Prepare the nuts and seeds:
Add all the nuts and seeds (cashews, almonds, pumpkin seeds and sesame seeds) to a medium-size bowl and stir them so they are evenly distributed.  Set aside.
Prepare the sweetener:
Add the sweeteners (coconut sugar and brown rice syrup) to a small saucepan and heat on low-medium heat.  Stir continuously until all the coconut sugar is dissolved, but taking care that it doesn't burn.
Add the vanilla bean powder, cinnamon powder and Himalayan pink salt and stir until it is blended in well.
Assemble:
Quickly pour the sweetener mixture over the bowl of nuts and seeds and stir until it is evenly distributed and all the nuts are covered with the sweetener.
Quickly pour the nut mixture into the baking pan lined with parchment paper.  Press the mixture down firmly with your hands until it is flattened and tight.
Bake at 350 degrees for approximately 18-20 minutes, taking care not to over bake.
Remove from the oven and let it cool for approximately 30-45 minutes to allow the sweetener mixture to harden before cutting and serving.
Prepare the chocolate drizzle:
Add all the ingredients for the chocolate drizzle to a small saucepan and heat on lowest heat, stirring until it's creamy and smooth, but taking care not to burn.
Drizzle the chocolate over the bars after they have cooled off.
Optional:  Place the bars in the refrigerator for 15-20 minutes for the chocolate to harden.
Notes
Get all your organic ingredients delivered straight to your door at up to 25 - 50% off retail by cutting out the middleman and retail markups with a Thrive Market membership and save 15% off on your first order.
  The recipe and photographs for "Gluten-Free Vegan Chewy Nut and Seed Bars" by Karielyn Tillman of The Healthy Family and Home website are licensed under a Creative Commons Attribution Non-Commercial No Derivatives 4.0 International License and cannot be used without my written permission.
Recipe Roundups: Food Bloggers are always welcome to use a photo and a link back to my original post to share on recipe roundups without requesting permission.
Affiliate Disclosure: This post contains affiliate links. This means that if you were to make a purchase through one of these links, "The Healthy Family and Home" website would receive a small commission at no additional cost to you.
Amazon Disclosure: "The Healthy Family and Home" website is a participant in the Amazon Services, LLC Associates Program, an affiliate advertising program designed to provide a means for sites to earn advertising fees by advertising and linking to Amazon.com.
Thank you for your support of this website!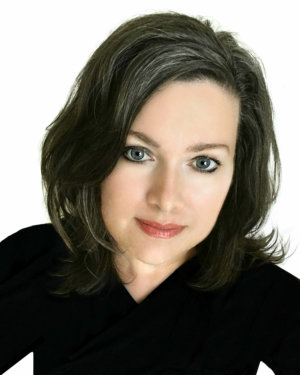 Hi, I'm Karielyn! I'm the published cookbook author of CLEAN DESSERTS and content creator of The Healthy Family and Home™ website since 2012. I specialize in creating easy, healthy plant-based and Medical Medium® compliant recipes that are gluten-free + vegan and made with clean, real food ingredients that you can feel good about eating.