This Gluten-Free Vegan Chocolate Pudding and Brownie Parfait will please even the picky eaters in your home!
When you have a young child that's a picky eater, it presents many challenges for a mother trying to feed their children healthy and nutritious meals and snacks.
And when you have a child with food allergies and/or is following a vegan lifestyle, it can make it some choices even more challenging, especially if they contain gluten, eggs, dairy, etc.
So I'm here to help!
What child (or adult!) could pass up this decadent dessert for an after-school treat or after-dinner dessert?
And what if I told you this recipe contained nutritious and real-food ingredients like avocados, black beans, superfood trio of chia, hemp and flax seeds and healthy fats from coconut oil and almonds?
Well it's true!
It's really simple to make with a gluten-free + vegan brownie mix (using black beans!) and a raw + vegan chocolate pudding (using avocados!) whipped up in less than 5 minutes with a Vitamix and a vegan caramel sauce that you can make in under 5 minutes as well.
The entire dessert can be ready in about 30 minutes and you could even get your picky eaters to help assemble it in the layered parfait (although you may not want them to see you adding the avocado into the pudding!).
And while I'm not a big fan of "sneaking" ingredients into recipes for my own children, you could definitely make this and they would never know otherwise. I can confirm this because I, too, have picky eaters and they both enjoyed this with no complaints.
This healthier dessert is made with real, whole food ingredients and is vegan, gluten-free, dairy-free, egg-free, soy-free, grain-free and contains no refined sugar.
Want more healthy dessert recipes? Check out Gluten-Free Vegan No-Bake Brownie Bottom Turtle Cheesecake, Crunchy Raw Protein Balls, Healthy Peanut Butter Cups or my Clean Eating Cookbook with an entire chapter of 20 healthy, clean eating recipes just like this one that you will love!
5 Fast Facts About Black Beans:*
extremely high in fiber
loaded with anti-oxidants
contains insoluble fiber
high in iron at 20% RDA
regulates blood glucose absorption
5 Fast Facts About Avocados:*
excellent source of vitamin E
contains 25 essential nutrients
contains 2 – 3 times the potassium as one banana
has anti-inflammatory properties
can help lower cholesterol levels
5 Fast Facts About Coconut Oil:*
super high in lauric acid
rich in antioxidants
contains natural microbial and anti-bacterial agents
helps to improve metabolism
improves cholesterol levels
5 Fast Facts About Raw Cacao Powder:*
super high in anti-oxidants
promotes cardiovascular health
contains essential fats
can help to decrease blood pressure
contains over 300 compounds including protein, calcium, copper, zinc and iron
5 Fast Facts About Raw Coconut Nectar:*
organic, raw, vegan, gluten-free
low-glycemic
good source of 17 amino acids
nearly neutral pH
high in B vitamins
5 Fast Facts About Almonds (Almond Butter):*
helps to regulate cholesterol and blood pressure
energy booster
loaded with calcium and fiber
1/4 cup contains 8 grams of vegan protein
high in anti-oxidants
5 Fast Facts About Maple Syrup:*
contains manganese and zinc
super high in anti-oxidants
helps with inflammation
1/4 cup contains more calcium than the same amount of milk
1/4 cup contains more potassium than a banana
5 Fast Facts About Vanilla Bean Powder:*
anti-microbial
high in anti-oxidants
can help reduce inflammation
contains small traces of minerals
1 tablespoon contains 2 g of fiber
*These statements have not been evaluated by the Food and Drug Administration. This information is not intended to diagnose, treat, cure or prevent any disease.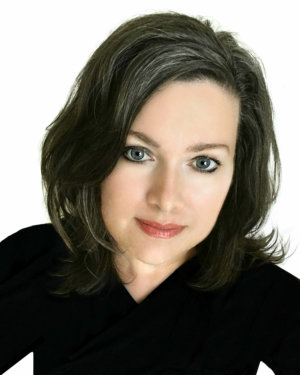 Hi, I'm Karielyn! I'm the published cookbook author of CLEAN DESSERTS and content creator of The Healthy Family and Home™ website since 2012. I specialize in creating easy, healthy plant-based and Medical Medium® compliant recipes that are gluten-free + vegan and made with clean, real food ingredients that you can feel good about eating.