This Lectin-Free Vegan Basil and Cauliflower Rice Dip is so good...but needs a little explanation of how it came about and why you need to try it.
Ok, before you run far, far away after reading the recipe title, let me explain how amazing this dip is even though it sounds strange.
I'm not even going to tell you what I was attempting to make the day this happened.  I started making something else and went completely off-track and ended up with this unique but delicious dip.
It's kind of a cross between a thick pesto and guacamole.
The great thing about it is that it takes less than 10 minutes to make with a very short, clean ingredient list.
I used frozen organic cauliflower rice (which is less than $2.00 a bag that contains 4 cups) but you could also use fresh cauliflower.  Just add it to a food processor and process it until it turns into a rice consistency.
You start by making the pesto-type base in a Vitamix, then add it to the sauteed cauliflower mixture, stir everything together while it's heated on the stove top and you have a hot dip that you will not want to share with anyone!
Enjoy this dip with non-GMO plain plantain chips or these vegan + gluten-free + paleo chips to go with them.  Or just eat it right out of the bowl like I did!
This easy, healthy recipe is organic, vegan, gluten-free, dairy-free, lectin-free, soy-free, alkaline and paleo-friendly.
Want more healthy dressing and dip recipes?  Check out Healthy Artichoke Dip, Spicy Watermelon Salsa, Classic Guacamole or my Clean Eating Cookbook with an entire chapter of 20 healthy, clean eating dip and dressing recipes that you will love!

5 Fast Facts About Basil:*
2 teaspoons provide 60% dv of vitamin K
2 teaspoons provide 5.9% dv of calcium
provides anti-inflammatory benefits
good for digestive tract health
anti-oxidant and anti-bacterial
5 Fast Facts About Cauliflower:*
1 cup contains 9.1% DV of potassium
1 cup contains 85.9% of vitamin C
1 cup contains 8.5% DV of fiber
excellent anti-oxidant
contains anti-inflammatory benefits
5 Fast Facts About Lemons:*
extremely alkaline to the body
blood purifier
excellent for detoxification
balances blood sugar levels
contains powerful anti-bacterial properties
5 Fast Facts About Nutritional Yeast:*
vegan source of vitamin B12
contains 18 amino acids and is a complete protein
boosts immune system
excellent anti-oxidant
contains 15 minerals
5 Fast Facts About Extra-Virgin Olive Oil:*
lowers blood cholesterol levels
rich in anti-oxidants
improves bone mineralization and calcification
excellent protection from heart attack and stroke
contains anti-inflammatory benefits
5 Fast Facts About Garlic:*
regulates blood sugar levels
lowers high blood pressure
contains anti-bacterial and analgesic properties
anti-viral
helps to lower cholesterol levels
5 Fast Facts About Onions:*
rich source of sulfur compounds
excellent for cardiovascular health
inhibits bone loss in women
reduced blood pressure
lowers blood cholesterol levels
5 Fast Facts About Walnuts:*
high quality vegan protein
high in anti-oxidants
rich in omega-3 fatty acids
high in vitamin C
improves blood lipids and other cardiovascular risk factors
5 Fast Facts About Himalayan Pink Salt:*
contains 84 minerals
unrefined, unprocessed, raw
promotes stable pH balance in cells
controls water levels in the body
aids digestion and facilitates better nutrient absorption
*These statements have not been evaluated by the Food and Drug Administration. This information is not intended to diagnose, treat, cure or prevent any disease.
Print
Lectin-Free Vegan Basil Pesto and Cauliflower Rice Dip
Yield 2 cups
Vegan / Gluten-Free / Dairy-Free / Lectin-Free / Soy-Free / Alkaline / Paleo-Friendly
Ingredients
For the pesto:
For the cauliflower rice:
Instructions
Prepare the pesto:
Add all ingredients for the pesto to a Vitamix and blend until it is well combined and has a thick texture.  Adjust seasonings to your preference.  Set aside.
Prepare the cauliflower rice:
Add all ingredients for the cauliflower rice to a skillet and lightly saute until the onions and cauliflower are soft.
Add the pesto mixture to the skillet and stir until everything is well combined. Adjust seasonings to your preference.
Transfer to your serving bowl(s) and is best served hot/warm.
Store in an air-tight BPA-free container in the refrigerator.
Enjoy!
Notes
Get all your organic ingredients delivered straight to your door at up to 25 - 50% off retail by cutting out the middleman and retail markups with a Thrive Market Membership and save 15% off on your first order.
  The recipe and photographs for "Lectin-Free Vegan Basil Pesto and Cauliflower Rice Dip" by Karielyn Tillman of The Healthy Family and Home website are licensed under a Creative Commons Attribution Non-Commercial No Derivatives 4.0 International License and cannot be used without my written permission.
Recipe Roundups: Food Bloggers are always welcome to use a photo and a link back to my original post to share on recipe roundups without requesting permission.
Affiliate Disclosure: This post contains affiliate links. This means that if you were to make a purchase through one of these links, "The Healthy Family and Home" website would receive a small commission at no additional cost to you.
Amazon Disclosure: "The Healthy Family and Home" website is a participant in the Amazon Services, LLC Associates Program, an affiliate advertising program designed to provide a means for sites to earn advertising fees by advertising and linking to Amazon.com.
Thank you for your support of this website!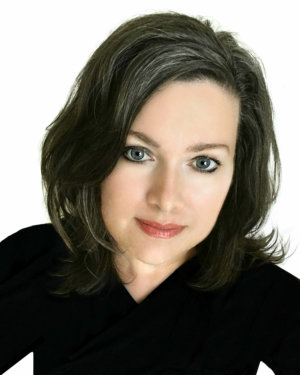 Hi, I'm Karielyn! I'm the published cookbook author of CLEAN DESSERTS and content creator of The Healthy Family and Home™ website since 2012. I specialize in creating easy, healthy plant-based and Medical Medium® compliant recipes that are gluten-free + vegan and made with clean, real food ingredients that you can feel good about eating.