This healthy plant-based Lectin-Free Vegan Cilantro and Lime Cauliflower Rice is so easy to make with only 6 clean, real food ingredients and is a one-pot side dish that's ready to enjoy in under 10 minutes!

You can enjoy this plant-based Lectin-Free Vegan Cilantro and Lime Cauliflower Rice recipe in less than 10 minutes and it's made with only 6 clean ingredients!
That's right...this recipe takes less than 10 minutes to make using just a skillet and it's full of flavor.
I've been having fun making recipes using cauliflower rice as a replacement for traditional white rice, as well as also creating new ones.
The thing about cauliflower rice is that it doesn't taste like cauliflower - so don't worry if you don't really like cauliflower.
It's a really good grain-free substitute for rice and very, very similar in texture.
Is This Cilantro and Lime Cauliflower Rice Recipe Medical Medium Compliant?
Yes!
This easy recipe is very filling and made with nutrient-dense ingredients like healthy fat from the avocado oil, fiber-rich organic cauliflower, detoxifying cilantro, and alkalizing lime juice.
If you're trying to reduce the number of fats in your diet (even healthy fats like avocado oil) while following the Medical Medium healing protocol, just reduce the amount of avocado oil listed in the recipe.
What Does Medical Medium Have To Say About Cilantro?
"Not only does this herb bind onto toxic heavy metals; its undiscovered phytochemical compounds also cling to other troublemakers – such as neurotoxins and dermatoxins that commonly end up inside our liver – then expel them safely from our bodies. Cilantro is both a great liver cleansing and liver building herb. It helps regenerate nerve tissue around the liver – precious nerve tissue that sends out messages from our brains to communicate with our livers." – Medical Medium | Liver Rescue
Do I Use Fresh or Frozen Cauliflower?
You can use either!
I like to use frozen organic cauliflower rice because I always have 4-5 bags in my freezer at all times (and because I'm lazy!).
But you can also use fresh cauliflower and make your own cauliflower rice by adding cut cauliflower florets to a food processor and processing it until it turns into a rice-type consistency.
You'll want to make sure to squeeze out any excess water from the cauliflower rice before using it.
And, if you just don't like cauliflower rice at all, you can still make this recipe using regular organic white rice.
How Can I Serve Cilantro and Lime Cauliflower Rice?
You can serve it as a side dish with a meal or just by itself for a quick lunch - which happens to be my favorite way to eat it.
Another way to enjoy it is in a wrap - like a gluten-free tortilla, with romaine lettuce or even collard green leaves.
What Ingredients Do I Need To Make Cilantro and Lime Cauliflower Rice?
This healthy plant-based recipe is made with organic, real food ingredients and is vegan, gluten-free, dairy-free, lectin-free, nut-free, paleo-friendly and Medical Medium compliant.
Cauliflower
Cilantro
Limes
Avocado Oil
Ground Black Pepper
Himalayan Pink Salt
Make sure you visit my "5 Fast Facts of Nutrient-Dense Foods" page to see the nutritional benefits of the ingredients used to make this recipe.
Want More Healthy Plant-Based Cauliflower Rice Recipes?
Check out these:
Print
Lectin-Free Vegan Cilantro and Lime Cauliflower Rice
Yield 1 1/2 cups
Vegan / Gluten-Free / Dairy-Free / Lectin-Free / Nut-Free / Paleo-Friendly
Ingredients
For the cauliflower rice:
For the add-in:
1/4 cup organic fresh cilantro (chopped)
Instructions
Add all the ingredients for the cauliflower rice to a skillet and lightly saute for approximately 5 minutes, or until it gets to the consistency that you prefer.  Adjust seasonings to your preference.
Remove from heat and add the chopped cilantro and stir until it's evenly distributed
Transfer to your serving dish and garnish with extra chopped cilantro.
Enjoy!
Notes
Get all your organic ingredients delivered straight to your door at up to 25 - 50% off retail by cutting out the middleman and retail markups with a Thrive Market Membership and save 15% off on your first order.
  The recipe and photographs for "Lectin-Free Vegan Cilantro and Lime Cauliflower Rice" by Karielyn Tillman of The Healthy Family and Home website are licensed under a Creative Commons Attribution Non-Commercial No Derivatives 4.0 International License and cannot be used without my written permission.
Recipe Roundups: Food Bloggers are always welcome to use a photo and a link back to my original post to share on recipe roundups without requesting permission.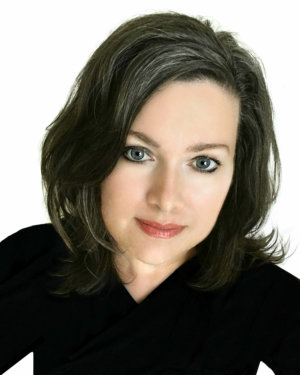 Hi, I'm Karielyn! I'm the published cookbook author of CLEAN DESSERTS and content creator of The Healthy Family and Home™ website since 2012. I specialize in creating easy, healthy plant-based and Medical Medium® compliant recipes that are gluten-free + vegan and made with clean, real food ingredients that you can feel good about eating.