If you're looking for a zero-waste and healthy vegan alternative to a plastic toothbrush, LIFESTYLE BAMBOO Eco-Friendly Bamboo Toothbrushes are perfect to make the switch to help transform your home to plastic-free products!
In honor of Earth Day 2019, I'm going to share with you an easy and inexpensive way to make a small change towards plastic-free living and helping our environment.
Today I'm going to introduce you to the LIFESTYLE BAMBOO™ brand of Eco-Friendly Bamboo Toothbrushes which are an excellent replacement for plastic toothbrushes that are lurking in many, many homes.
Unfortunately, not only are they lurking in bathrooms everywhere, but they are lurking in and polluting our landfills and oceans at unbelievable rates.
The kitchen is an easy area to tackle when replacing plastic - replace plastic food storage containers with glass mason jars, replace plastic water bottles with glass or stainless steel, plastic straws with glass or stainless steel, plastic lunch box containers with stainless steel Bento-style boxes, plastic bags with fabric bags, etc.
But how much thought have you given to your bathroom?
It can seem overwhelming when looking at the big picture, but you can make a big difference with small changes.
You may have noticed throughout my posts and recipe instructions, I often say "store in an air-tight glass container" or recommend drinking your beverages in a glass or stainless steel container.
This is because, for several years now, I have slowly (but surely!) been consciously working to eliminate harmful plastic products from my kitchen and home.
And while the kitchen is the easiest place to go plastic-free, there are changes you can make in your bathroom too.
An easy and simple first step would be to switch from plastic toothbrushes to an eco-friendly bamboo toothbrush.
Why Are Plastic Toothbrushes Bad?
There are three major issues with plastic toothbrushes:
How many plastic toothbrushes end up in our landfills, oceans, and beaches
How many marine animals are harmed and die because of plastic toothbrushes + plastic pollution
How long it takes for plastic toothbrushes to decompose
I often see people debating on social media about "single-use plastics" and trying to argue that a plastic toothbrush is not "single-use".
That's true - it's not "single-use".
But it is plastic.
And it doesn't matter whether you use a plastic toothbrush 1 time or 1,000 times. That's not the issue.
The real issue is - what happens to that plastic toothbrush when it is no longer needed and is finally discarded?
The average American will throw away over 300 plastic toothbrushes in their lifetime.
According to our current populous, that's over 90 billion toothbrushes.
And guess where they end up?
In our landfills and oceans.
How Long Does It Take For A Plastic Toothbrush To Decompose?
Plastic is a serious concern that most people don't really give much thought to.
There are estimates of how long it takes plastic to decompose in landfills and here are just a few examples:
plastic items - up to 1,000 years
plastic bags - between 10 - 1,000 years
plastic bottles - up to 450 years
plastic toothbrushes - up to 400 years
How Long Does A Bamboo Toothbrush Last?
Good news...an eco-friendly bamboo toothbrush will last just as long as a plastic toothbrush!
The A.D.A. (American Dental Association) recommends replacing your toothbrushes every 3 months, which is when you should replace your bamboo toothbrushes.
Can You Compost or Recycle Bamboo Toothbrushes?
Yes...actually both!
This bamboo toothbrush (or any other bamboo toothbrush on the market) is not 100% biodegradable.
There is a small portion of the bamboo toothbrush (the bristles) that is not biodegradable and cannot be composted, but - they can be recycled.
There are two different parts of the toothbrush:
Bamboo Handle - made from 100% Mao bamboo. This part of the brush is biodegradable and compostable. It will naturally compost in the soil in about 6 months. Another option is to repurpose your handle.
Nylon Bristles - made from Nylon-4. This part of the brush can be recycled. When you are finished with your toothbrush (A.D.A. recommends replacing your toothbrush every 3 months), simply remove the nylon bristles from the wooden handle with a pair of pliers and dispose of them with your other recyclable waste. Since the bristles are so small, I put them inside another recyclable item with a lid so they don't get lost in the recycle bin.
I would like to mention here that although Nylon-4 is not my favorite choice for toothbrush bristles, there aren't many other eco-friendly + vegan options.
Nylon-4 is the same bristles that are currently being used in regular plastic toothbrushes, so there's nothing different in switching.
By not using a plastic toothbrush with nylon bristles + plastic handle and switching to a bamboo toothbrush with nylon brushes (that are more likely to be recycled) + bamboo handle, you'd be using about 90% less plastic and, in my opinion, better than not making the switch at all.
The other option to nylon bristles is "pig hair" or "boar hair" bristles. Yes, PIG HAIR.
Even though this is a "natural" bristle, as opposed to Nylon-4 bristles, it's an animal product and I couldn't even comprehend brushing my teeth with the hair from a pig. No matter how much it was sanitized.
Also, because the pig hair is hollow, it's a breeding ground for bacteria.
And, it's just gross.
And not vegan.
So while nylon bristles are not ideal from a compostable aspect, for me, they are a better option than brushing with pig hair. Especially since the bristles can be recycled.
Is Bamboo Sustainable?
The first thing eco-conscious or anyone who cares about animal welfare probably thinks about when they hear "bamboo toothbrush" is "What about the pandas?" or "What will the pandas eat if we use all the bamboo?"
Not to worry!
Bamboo is a crop.
And not only a regular crop - but an extremely renewable + sustainable crop.
Here are some facts I learned about bamboo to ease my worries about the panda's well-being:
it's part of the grass family
it doesn't need to be fertilized - which means no chemicals or pesticides are needed
it self-regenerates
it is EXTREMELY fast-growing - one species of bamboo holds the world record for growing 35 inches in one day!
there are +/- 1,000 different species of bamboo
Mao bamboo is not a bamboo species that pandas eat
bamboo is naturally antibacterial
Why I Choose To Use Bamboo Toothbrushes
I've been using LIFESTYLE BAMBOO™ Eco-Friendly Bamboo Toothbrushes for almost two years now and love them!
The non-toxic color-coded handles make it easy for everyone in my family to identify our brushes.
A fun FYI - I use the green, my husband uses the red, my oldest son uses the blue and my youngest son uses yellow (his favorite color!).
This is a unique feature of LIFESTYLE BAMBOO™ bamboo toothbrushes and is extremely helpful.
What if you're single or don't need color-coded handles?
Not to worry - they have "original" style brushes without colored dots (see toothbrush on the white bamboo washcloth below).
Why I Love the LIFESTYLE BAMBOO™ Brand:
There are lots of different brands of bamboo toothbrushes on the market, but I love LIFESTYLE BAMBOO™ toothbrushes the most.
Why?
The LIFESTYLE BAMBOO™ brand packages all their toothbrush products in eco-friendly packaging that's recyclable and NO PLASTIC is used at all!
They offer two different styles of brushes in both adult and child sizes.
Their brushes have a unique feature - a non-toxic color dot at the end of each brush handle to make them easily identifiable for all family members - I love this!
If you don't need the color dot feature, they also have brushes without color dots - "original style".
Thick, solid handles that are easy to grip.
Their bristles are uncolored and "soft".
As I mentioned earlier, I've been using LIFESTYLE BAMBOO™ bamboo toothbrushes for almost 2 years now and I've never experienced some of the problems with lower quality brands, such as bristles falling out or splinters from the handle.
I store mine in a dry area and I make sure to dry it off well after each use.
These are high-quality brushes and they come with a 100% satisfaction guarantee!
Their brushes are sold in sets of 4 and the A.D.A. (American Dental Association) recommends replacing your toothbrush every 3 months, so (1) set should last each person an entire year.
Are Bamboo Toothbrushes Expensive?
Not really.
A set of (4) LIFESTYLE BAMBOO™ Eco-Friendly Bamboo Toothbrushes is $16.00, which is $4.00 per brush.
Each brush will cover 3 months of use (per the American Dental Association replacement recommendation) so it comes to about $1.33 per month, per brush.
Where Can I Buy?
You can purchase them on Etsy.com with FREE SHIPPING!
LIFESTYLE BAMBOO™ Eco-Friendly Bamboo Toothbrushes GIVEAWAY!
I will be giving away (4) sets of LIFESTYLE BAMBOO™ Toothbrushes through the end of the month. (Update: This giveaway is now closed.)
Here's what you need to do to enter:
Follow @thehealthyfamilyandhome and @lifestylebamboo on Instagram
Share the photo below on Pinterest with the hashtag #lifestylebamboo
Leave a comment below about why you'd like to try a LIFESTYLE BAMBOO toothbrush
That's it!
If you have any questions about using a bamboo toothbrush, let me know - I'd be more than happy to help!
Disclosure: This post is sponsored by LIFESTYLE BAMBOO™. Thank you for supporting the brands that I love and that make this website possible!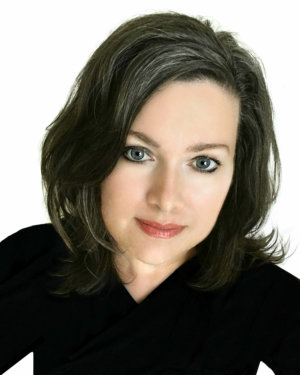 Hi, I'm Karielyn! I'm the published cookbook author of CLEAN DESSERTS and content creator of The Healthy Family and Home™ website since 2012. I specialize in creating easy, healthy plant-based and Medical Medium® compliant recipes that are gluten-free + vegan and made with clean, real food ingredients that you can feel good about eating.