---
This is a Sponsored Post by Grund America, LLC
Thank you for supporting the brands that make this website possible.
---
When you visit my website, you will find over 400 clean eating recipes.  All of which I recommend making with organic ingredients.
I also recommend using non-toxic and organic personal products like skin care, supplements, cleaning supplies and natural remedies.
But another area where you can expand on non-toxic and organic products is in your home, which is a natural extension of a healthy, toxic-free lifestyle.
Today, we'll be talking about switching out your GMO cotton bath towels for organic ones, from Grund America.
I'll share my story of how I was first introduced to this brand almost 2 years ago in an upcoming post, but in brief, it was in my search to find a quality, organic bath mat.  We had just built a brand new home and everything in it was new.  I wanted to start fresh with all my textiles (throw out all my raggedy 5+ year old towels, mats, etc.) and buy organic ones.  My mission to "clean up" my bathroom textiles started with my first Grund America organic bath mat.
Since I'm a big fan of Grund America , I was so excited to learn that they just expanded their product line to include organic cotton bath towels and even organic cotton sheets!
So I could hardly wait to share their new organic towels with you today and why you ~need~ to have them 🙂
What makes Grund America organic towels different?
These are not ordinary towels.  These towels have been designed and manufactured to be highly functional, durable and to provide a safe, socially responsible and environmentally friendly alternative to conventional cotton.
Grund America organic cotton bath towels are:
made from 100% GOTS certified organic Turkish cotton
free from pesticides and toxic chemicals
cotton is spun into 5 separate yarns then loomed into long, two-ply double loops
uber-plush, soft and fluffy
lightweight and absorbs water easily
beautiful, soothing colors that blend with any decor
available in different size options
Would you look at the colors of these towels?  The color palette is ~so~ beautiful and elegant!  It starts with a pure "White" and moves with slight color variations to "Ivory", "Driftwood", "Sage" and "Slate Gray".  They definitely have a "spa" look and feel to them.
The intricate band stitching on the ends of the towels are amazing!
The other great thing about their towel collection is you can purchase just what you need.  They come in a single extra-large bath sheet, 3-piece and 6-piece sets, with the measurements of each shown below:
Single extra large bath sheet (36 x 72)
3-piece set  - Includes: 1 bath towel ( 30″ x 54″), 1 hand towel (16″ x 30″) and 1 wash cloth (13″ x 13″)
6-piece set - Includes: 2 bath towels ( 30″ x 54″), 2 hand towels (16″ x 30″) and 2 wash cloths (13″ x 13″)
And because of the neutral, soothing colors, they will blend in with any decor.  Not only are these great for your family to use on a daily basis, but imagine how special it would be to have these beautiful, luxurious towels in a guest bath!  Think of the upcoming holidays when your home will be filled with family and friends and spruce up your guest bath - make it welcoming and inviting!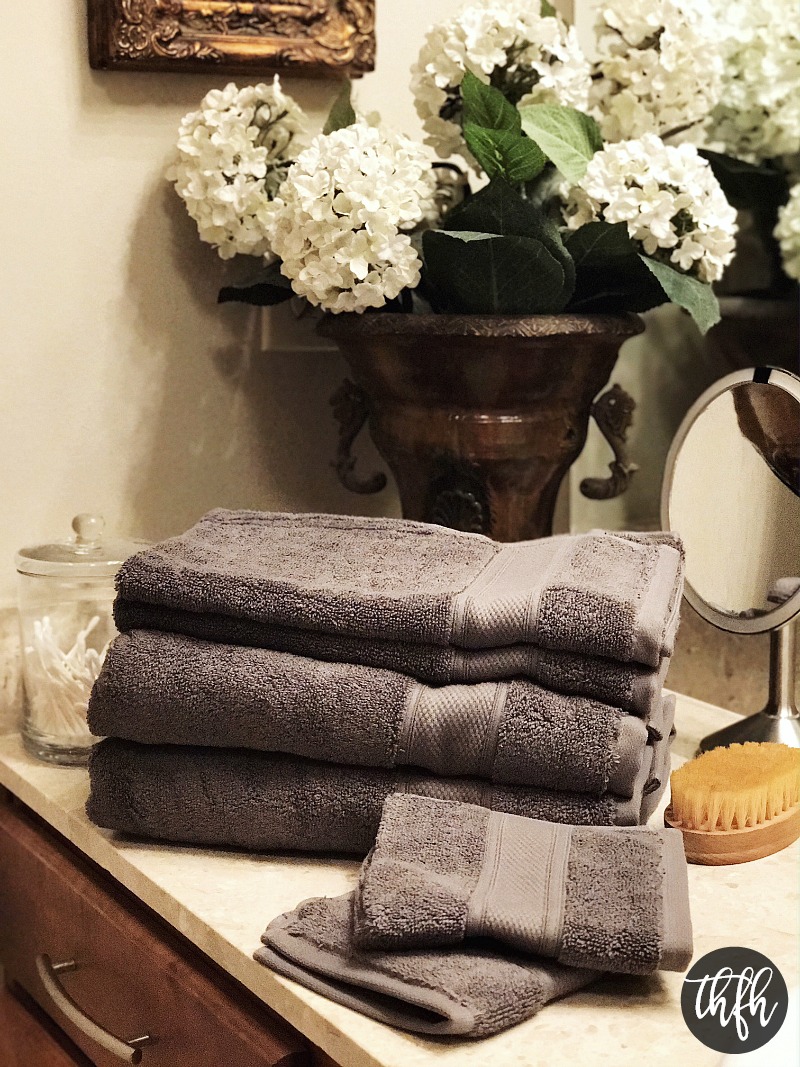 Why is "organic" cotton better?
There are many benefits of choosing "organic" cotton over conventionally grown cotton.  Not just for our bodies and health, but for the environment, too.  A significant reduction in soil erosion, soil acidification, water use and energy consumption are just some of the tangible benefits of growing organic cotton.
Look at just how significant:
70% less acidification
26% reduction in soil erosion
91% reduction in ground water consumption
62% reduction in primary energy demand
Why buy your organic cotton bath towels from Grund America?
Grund America is a family run company that has been in business for over 25 years and their products have been shipped to over 40 different countries!  Their company has received numerous awards and the highest customer satisfaction rating with millions of customers worldwide.
Their longtime commitment to using the best fibers and raw materials to make durable and luxurious textiles is what sets them apart from their competitors.
Grund America is also proud to hold the following certifications:  GOTS Certified, OEKO-TEX Certified, Green America Certified Business
Grund America Gives Back!
They donated 100+ rugs and mats to the Humane Society of Charlotte to help keep keep the dogs there warm and cozy during the winter season.  Awwww!!
They donated 100+ rugs to the Habitat for Humanity Restore in their local community in Matthews, North Carolina.
In closing, just like it's important to care about the ingredients in the foods and products you buy for your family and home, using organic cotton is just another natural extension of living a healthy and toxic-free life.  I feel good knowing I'm using organic products from Grund America that are eco-friendly and safe for my own family 🙂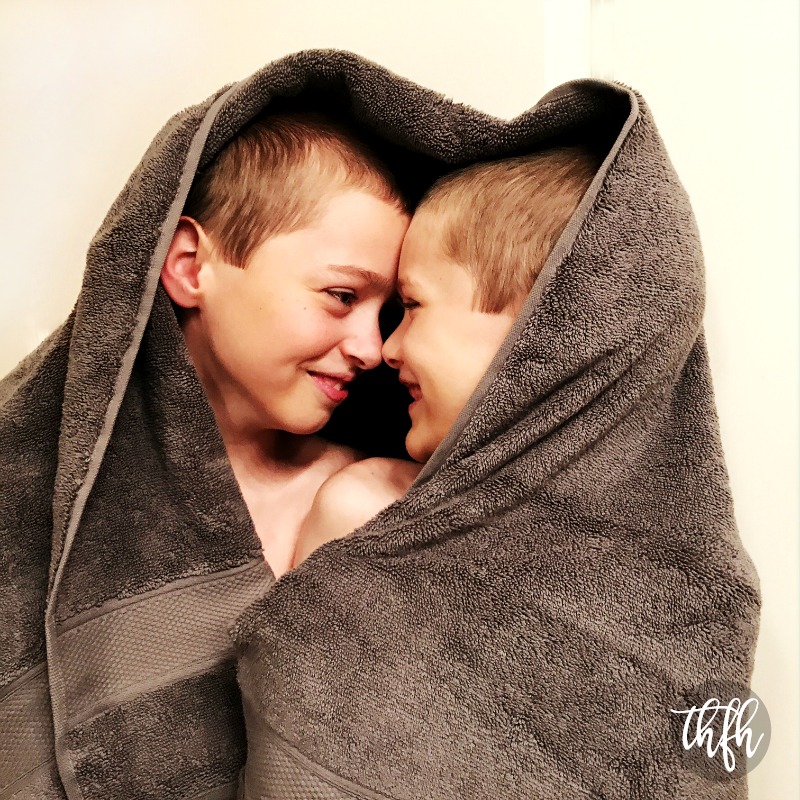 GIVEAWAY TIME!
I am so happy to share that Grund America will be giving away a 3-piece organic cotton bath towel set to one lucky entrant to celebrate their new organic bath towel product launch!  You can even get up to 4 entries...just enter the giveaway below (open to all my subscribers...worldwide) and I'll keep my fingers crossed for you!
a Rafflecopter giveaway
(UPDATE: This giveaway has ended...thank you for entering!)
Ready to feel the organic difference?
During the month of August, as a THFH subscriber, you can use a special coupon code (THF20) to save 20% off your order.  Perfect to use for some early Christmas shopping!  Coupon code expires 8/31/17.
Make sure you check out Grund America on Facebook, Twitter, Instagram and Pinterest or visit their website at www.grundamerica.com to view all their organic products.
Disclosure: This post is sponsored by Grund America, LLC. I was compensated for my time and received a free sample of the product for the purpose of this article. All thoughts, opinions and comments are my own. Thank you for supporting the companies that make this website possible!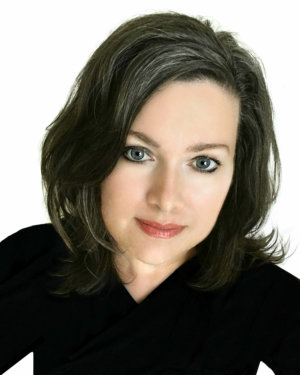 Hi, I'm Karielyn! I'm the published cookbook author of CLEAN DESSERTS and content creator of The Healthy Family and Home™ website since 2012. I specialize in creating easy, healthy plant-based and Medical Medium® compliant recipes that are gluten-free + vegan and made with clean, real food ingredients that you can feel good about eating.