This Spicy Watermelon Salsa is so good and can be made in your Vitamix in about 5 minutes!
I always seemed to have left-over watermelon whenever I would buy one. When I used to get the big, huge ones, we'd eat about half of it until everyone was tired of watermelon, and I'd have to cut up and store the other half in the refrigerator.
This is why I started buying the smaller, "sugar baby" watermelons and they are just the right size for us. But if you ever end up with extra like I used to, this is the perfect recipe to make with it.
All you have to do is cut up the watermelon and veggies and put everything in your Vitamix and it's ready to enjoy in a matter of minutes.
In this recipe, I substituted the tomatoes, which are the main ingredient in salsa recipes, with fresh watermelon. It gives it the perfect balance of ever-so-slightly sweet watermelon and the spicy heat from the jalapenos.
If you are a fan of non-traditional salsa recipes, make sure you check out my other ones like Cilantro and Lime Salsa, Spicy Balsamic Vinegar Salsa or Raw Tomatillo Salsa.
This easy, clean eating recipe is raw, vegan, gluten-free and paleo-friendly.
Want more healthy dip and dressing recipes? Check out my Tomatillo and Jalapeno Dip, Healthy Artichoke Dip, Raw Spinach and Avocado Dip or my Clean Eating Cookbook with an entire chapter of 20 healthy, clean eating dip and dressing recipes just like this one that you will love!

5 Fast Facts About Watermelon:*
1 cup contains 16.4% vitamin C
provides anti-inflammatory benefits
excellent anti-oxidant
excellent source of potassium
natural diuretic
5 Fast Facts About Onions:*
rich source of sulfur compounds
excellent for cardiovascular health
inhibits bone loss in women
reduced blood pressure
lowers blood cholesterol levels
5 Fast Facts About Cilantro:*
contains powerful anti-oxidants
anti-inflammatory
helps to remove toxins and heavy metals
promotes healthy liver function
helps to control blood sugar
5 Fast Facts About Limes:*
aids in digestion
fat burner
contains more vitamin C than a lemon
anti-oxidant and anti-biotic effects
extremely alkalizing to the body
5 Fast Facts About Jalapenos:*
excellent antioxidant
thermogenic food
anti-inflammatory agent
high in vitamins A and C
contains anti-bacterial properties
*These statements have not been evaluated by the Food and Drug Administration. This information is not intended to diagnose, treat, cure or prevent any disease.
Print
Spicy Watermelon Salsa
Yield 2 servings
Raw / Vegan / Gluten-Free / Nut-Free / Alkaline / Paleo-Friendly
Ingredients
2 cups organic watermelon (cubed)
1/4 cup organic onions (diced)
1/4 cup organic fresh cilantro 
1/2 - 1 organic jalapeno or serrano pepper
2 tablespoons organic lime juice (freshly squeezed)
Instructions
Add all ingredients to a Vitamix (or a food processor) and pulse only long enough to break down all the ingredients until they are finely diced, taking care not to over process.
Adjust seasonings to your preference.
Enjoy!
Notes
Get all your organic ingredients delivered straight to your door at up to 25 - 50% off retail by cutting out the middleman and retail markups with a Thrive Market Membership and save 15% off on your first order.
  The recipe and photographs for "Spicy Watermelon Salsa" by Karielyn Tillman of The Healthy Family and Home website are licensed under a Creative Commons Attribution Non-Commercial No Derivatives 4.0 International License and cannot be used without my written permission.
Affiliate Disclosure: This post contains affiliate links. This means that if you were to make a purchase through one of these links, "The Healthy Family and Home" website would receive a small commission at no additional cost to you.
Thank you for your support of this website!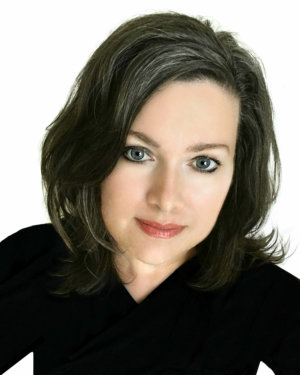 Hi, I'm Karielyn! I'm the published cookbook author of CLEAN DESSERTS and content creator of The Healthy Family and Home website since 2012. I specialize in creating easy, healthy plant-based recipes that are gluten-free + vegan and made with clean, real food ingredients that you can feel good about eating.