You'll never miss a "mystery meat" hot dog ever again after making this easy Gluten-Free Vegan Healthy Carrot "Hot Dogs" recipe made with only 5 clean, real food ingredients that everyone will love and is ready for your favorite toppings!
Ok, I know these Gluten-Free Vegan Healthy Carrot "Hot Dogs" sound (and may look) sketchy, but you have to give them a try - at least once!
They are super easy to make and need only 5 ingredients and, of course, the topping options are endless like my Clean Eating Vegan Chimichurri Sauce, Lectin-Free Vegan Lemon Dill Avocado Dressing or Creamy Vegan Cilantro and Lime Tahini Dressing.
Every time I make them, I play around with the boil/broil times and the best combination I've come up with (for my preferences) is to boil the carrots for 20 minutes, season them, then broil for about 10 minutes. You may want to go between 10-20 minutes on the broiling time, but they are soft enough for me at 10 minutes.
I used to buy the Field Roast Vegan Hot Dogs and they were very good for a vegan hot dog replacement, but they contain wheat gluten and are not gluten-free.
Hopefully, everyone already knows what's in traditional hot dogs and if you don't, it's not good:
S.A.D. (Standard American Diet) Kroger Hot Dog Ingredients:
Ingredients: Mechanically Separated Chicken, Pork, Water, Corn Syrup, Modified Food Starch, Contains 2% or Less of Salt, Flavoring, Potassium Lactate, Sodium Lactate, Sodium Phosphates, Dextrose, Sodium Diacetate, Beef, Hydrolyzed Soy Protein, Sodium Erythorbate, Sugar, Sodium Nitrate, Sorbitol, Extract of Paprika
Vegan aside, you lost me at "mechanically separated chicken".
The rest of the ingredients are meat from 3 different animals (chicken, pork and beef), GMO's (corn syrup, soy protein) and several different preservatives.
And, even store-bought vegan "hot dogs" are not much better, as they are made with GMO soy ingredients:
S.A.D. (Standard American Diet) Wegmans Veggie Hot Dog Ingredients:
Ingredients: Water, Soy Protein Isolate, Soybean Oil, Evaporated Cane Syrup, Pea Protein Isolate, Tapioca Starch, Salt, Potassium Chloride, Bakers Yeast Extract, Carrageenan, Dried Garlic, Natural Flavor (from Plant Sources), Natural Smoke Flavor, Xanthan Gum, Fermented Rice Flour, Guar Gum, Oleoresin Paprika (Color).
And this last example is even sadder. It is NOT vegan (egg whites, nonfat milk) and NOT gluten-free (wheat gluten) and it contains not only GMO ingredients (soy, corn) but several preservatives and 3 different food colorings!
S.A.D. (Standard American Diet) Morningstar Farms Veggie Dog Ingredients:
Ingredients: Water, Wheat Gluten, Corn Syrup Solids, Contains Two Percent or Less of Methylcellulose, Dextrose, Salt, Egg Whites, Natural Flavors, Brown Sugar (Sugar, Molasses), Hydrolyzed Vegetable Protein (Corn Protein, Soy Protein), Hydrolyzed Corn Protein, Soy Protein Isolate, Carrageenan, Mustard Flour, Onion Powder, Maltodextrin, Spices, Xanthan Gum, Hydrolyzed Soy Protein, Autolyzed Yeast, Paprika, Garlic Powder, Soybeans, Disodium Guanylate, Disodium Inosinate, Hydrolyzed Torula and Brewers Yeast, Wheat, Gum Arabic, Hydrolyzed Vegetable Protein (Corn Gluten, Soy Protein, Wheat Gluten), Soybean Oil, Thiamin Hydrochloride, Paprika Extract for Color, Autolyzed Yeast Extract, Lactic Acid, Nonfat Milk, Red 40, Sunflower Oil, Citric Acid, Blue 1.
If you're vegan and gluten-free and want a clean "hot dog", you're pretty much out of luck in the hot dog department.
Until now!
Are These Healthy Carrot "Hot Dogs" Really Vegan and Gluten-Free?
Yes! And Yes!
They are 100% vegan and 100% gluten-free.
This healthy recipe is vegan, gluten-free, dairy-free, lectin-free (without a bun), soy-free, nut-free and paleo-friendly.
If you chose to buy store-bought veggie dogs, just make sure you read the labels because not all "veggie" dogs are vegan and/or gluten-free, as shown in the two examples above.
What About A Gluten-Free Vegan Hot Dog Bun?
So the problem of a gluten-free vegan "hot dog" is now solved by using seasoned carrots, but what about the buns?
I haven't attempted yet to make my Homemade Vegan "Hamburger" Buns gluten-free yet, so the only other alternative I could find were these gluten-free hot dog buns.
I have to be honest though, they are not the best buns in the world.
They are not soft and fluffy and the first time I opened the pack of 4, I only used 2 of the buns and stored the remaining 2 in an air-tight container.
A few days later, they were molded...really bad. So if you use these, they may taste better and soften a little if they are warmed up and I would use all 4 of them at one time so they don't go bad because they aren't exactly cheap either.
And I know this is a sad situation, but I've even used these gluten-free vegan wraps in lieu of a hot dog bun and I was happy just the same.
This is a good option if you need to keep these lectin-free and don't mind not having a traditional "bun" to go with your "hot dog".
What Ingredients Are Needed To Make Healthy Vegan Carrot "Hot Dogs"?
Here's a list of the basic ingredients needed to make this recipe:
5 Fast Facts About Carrots:*
improves eyesight
helps to prevent heart disease
rich in antioxidants
helps flush toxins from the body
1 cup contains 407.6% RDA of vitamin A
5 Fast Facts About Paprika:*
anti-inflammatory
boosts blood circulation
one teaspoon contains 20% DV of vitamin A
anti-bacterial
aids digestion
5 Fast Facts About Himalayan Pink Salt:*
contains 84 minerals
unrefined, unprocessed, raw
promotes stable pH balance in cells
controls water levels in the body
aids digestion and facilitates better nutrient absorption
*These statements have not been evaluated by the Food and Drug Administration. This information is not intended to diagnose, treat, cure or prevent any disease.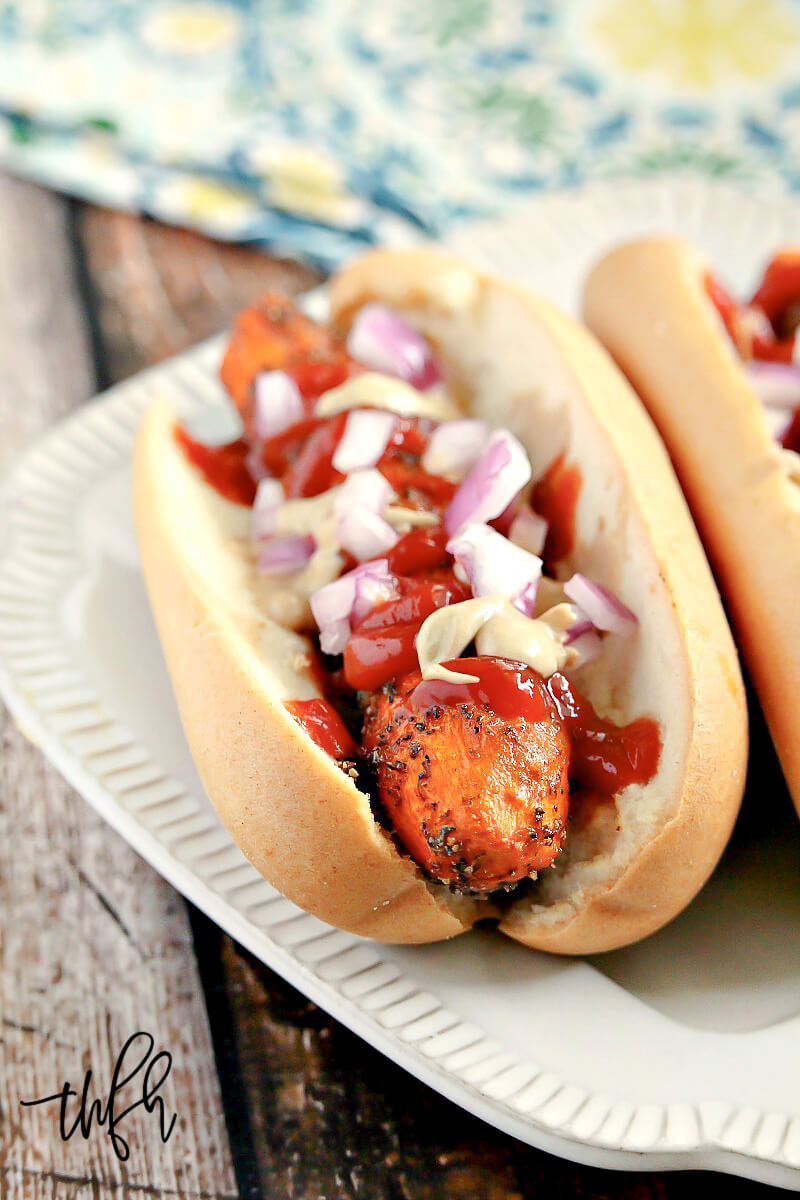 Want More Healthy Vegan Dinner Recipes?
Check out these:
Did you make my Gluten-Free Vegan Healthy Carrot "Hot Dog" Recipe?
I'd love to hear about it! Please give it a rating and leave a comment below...it would make my day! 🙂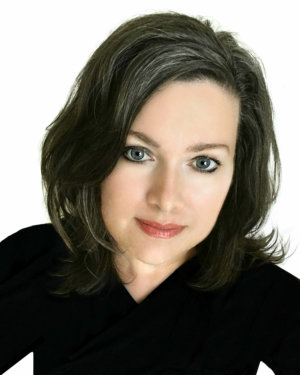 Hi, I'm Karielyn! I'm the published cookbook author of CLEAN DESSERTS and content creator of The Healthy Family and Home™ website since 2012. I specialize in creating easy, healthy plant-based and Medical Medium® compliant recipes that are gluten-free + vegan and made with clean, real food ingredients that you can feel good about eating.