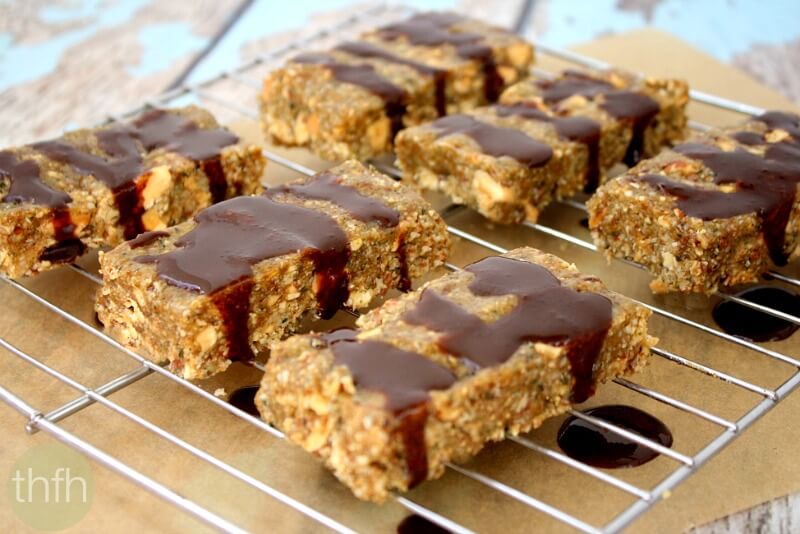 These addictive Raw Hemp Seed Bars with Cacao Drizzle are a wholesome, nutrient-dense snack alternative to traditional granola bars.
One of the great things about hemp seeds is their nutty flavor and combined with the crushed almonds, it's an excellent source of vegan protein.
They are really simple to make in less than 5 minutes and is just a matter of putting everything into a food processor…then trying to be patient while they firm up in the freezer.
Not only can they be made either raw or vegan just by changing the sweetener, but you can also make them with or without the cacao drizzle – which I think makes them a little more special.
I like to eat these for breakfast sometimes as an alternative to a smoothie and they definitely keep me satisfied for a while.
Best of all, my boys ~love~ them so they are official "kid-approved" in my home and are a nutrient-dense, healthy snack everyone in the family will enjoy!
Want some more healthy, nutrient-dense snack bar ideas? Check out my Raw Hemp and Chia Seed Bars or my Almond Power Bars recipes.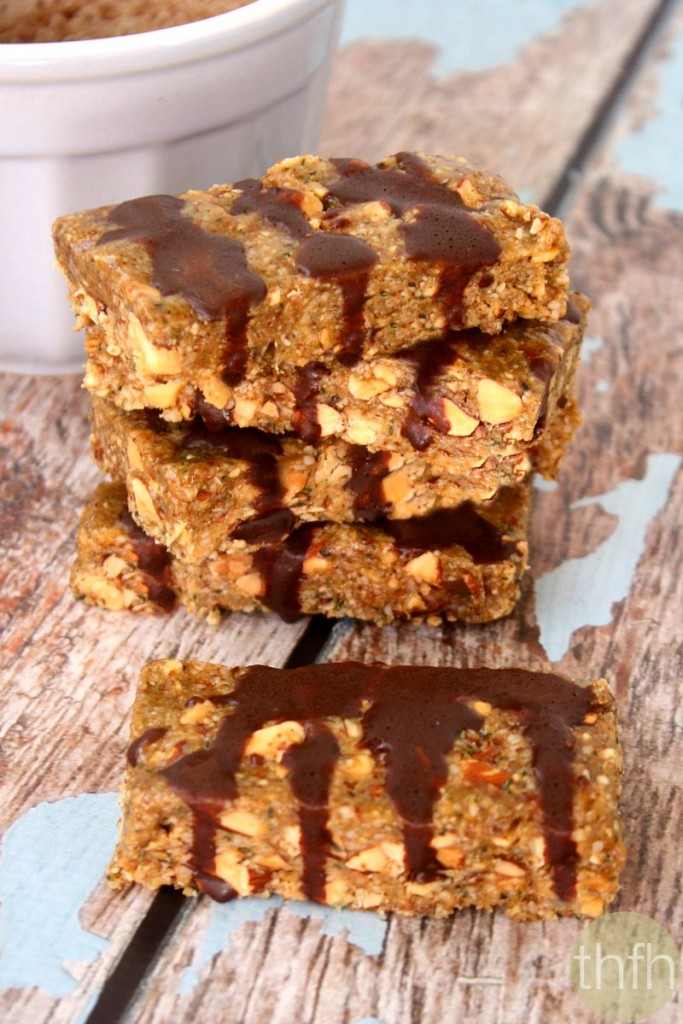 Tip #1: I've made these with both homemade peanut butter and homemade almond butter and both were really good.
Tip #2: I've also made these with both organic raw honey and organic maple syrup and both work fine.
Tip #3: You can cut these into (8) large bars or (16) smaller squares.
Raw Hemp Seed Bars with Cacao Drizzle (Raw, Vegan, Gluten-Free, Dairy-Free, Paleo-Friendly, No Refined Sugars)
Print recipe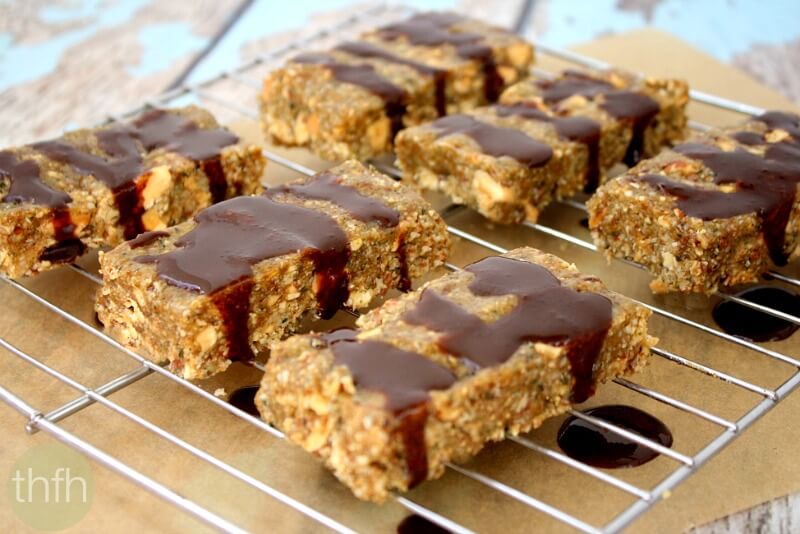 Ingredients
For the bar
2 cups organic almonds
1 1/2 cup organic hemp seeds
1/2 cup organic almond butter
1/2 cup organic raw honey (or maple syrup for vegan)
1/4 teaspoon organic vanilla bean powder
1/4 teaspoon Himalayan pink salt
For the drizzle
2 tablespoons organic coconut oil (melted/liquid)
2 tablespoons organic raw honey (or maple syrup for vegan)
2 tablespoons organic raw cacao powder
Directions
For the bars
Step 1
Put all the ingredients for "the bar" into a food processor and process until well combined and crumbly texture.

Pour mixture into an 8 x 8 glass dish and press down firmly with your hands/fingers.

Put into the freezer for approximately 15 - 30 minutes to harden and firm up.
For the drizzle
Step 2
Combine the ingredients for "the drizzle" in a small mixing bowl and stir until well combined.

Using spoon, take a spoonful at a time and drizzle over the tops of the bars.

Cut into either squares or bars.

They keep their shape best if stored in the refrigerator or freezer.

Enjoy!
Note
This recipe will make approximately (16) small squares or (8) large bars.
Recipe slightly adapted from: https://rawdawgrory.wordpress.com/2012/02/06/chocolate-drizzled-energy-bars-so-good/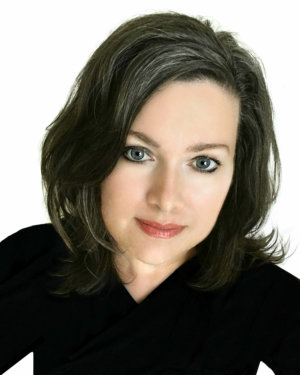 Hi, I'm Karielyn! I'm a cookbook author and creator of The Healthy Family and Home website. I specialize in creating easy, healthy plant-based recipes that are gluten-free + vegan and made with clean, real food ingredients that you can feel good about eating.