Today I have another fall dessert recipe for you...Vegan Pumpkin Spice Rice Crispy Treats that are a one bowl recipe made with just a few clean ingredients and do not contain GMO high fructose corn syrup, gelatin, margarine, GMO cornstarch, GMO soy, preservatives or artificial colors.
If you remember from the last two Pumpkin Spice recipes I posted, Pumpkin Spice and Pecan Granola and Vegan Pumpkin Spice Oatmeal, I wrote about how I used an entire container of my Primal Palate Organic Pumpkin Spice last fall making pumpkin-inspired recipes like Vegan No-Bake Chocolate Marbled Pumpkin Cheesecake, Maple and Pumpkin Spice Cashews, Pumpkin Spice and Pecan Chia Seed Pudding and Fudgy Gluten-Free Vegan Pumpkin Swirl Brownies.
So I had to buy a new container this year and I have already gone about one-third through it...and I have a couple more pumpkin spice recipes coming too!
I based this new version off my Vegan Peanut Butter Crispy Treats recipe and added creamy cashew butter instead of peanut butter and a full 3 teaspoons of pumpkin pie spice.
Store-bought rice crispy treats contain a long list of unhealthy ingredients like these:
S.A.D. (Standard American Diet) Kellogg's Rice Krispy Treat Squares:
Ingredients: Toasted Rice Cereal (Rice, Sugar, Salt, Malt Flavoring, Niacinamide, Reduced Iron, Riboflavin [ Vitamin B2 ], Folic Acid), Marshmallow (Corn Syrup, Sugar, Gelatin, Natural and Artificial Flavor), Fructose, Margarine (Vegetable Oil [Soybean and Palm Oil with TBHQ for Freshness], Water, Natural and Artificial Butter Flavor [Contains Milk], Datem, Acetylated Monodiglycerides, BHT for Freshness, Vitamin A Palmitate, Vitamin D), Corn Syrup Solids, Contains Two Percent Or Less Of Dextrose, Glycerin, Salt, Niacinamide, Pyridoxine Hydrochloride (Vitamin B6), Thiamin Hydrochloride (Vitamin B1), Riboflavin (Vitamin B2), Soy Lecithin.
While the phrase "homemade is always best", that's not the case here if you make homemade crispy treats using highly processed ingredients like Kellogg's Boxed Rice Krispies and a bag Kraft Jet-Puffed Marshmallows:
S.A.D. (Standard American Diet) Kellogg's Rice Krispy Cereal:
Ingredients: Rice, Sugar, Contains 2% or less of the Following: Salt, Flavoring Malt, BHT, To Preserve Freshness, Vitamins & Minerals, Iron, Ascorbic Acid, Alpha Tocopheryl Acetate, Niacinamide Vitamin B3, Vitamin A Palmitate, Pyridoxine Hydrochloride HCl, Riboflavin Vitamin B2, Thiamin Hydrochloride Vitamin B1, Folic Acid Vitamin B9, Vitamin B12, Vitamin D
S.A.D. (Standard American Diet) Kraft Jet-Puffed Marshmallows:
Ingredients: Corn Syrup, Sugar, Dextrose, Water, Modified Cornstarch, Gelatin, Contains Less Than 2% Of : Tetrasodium Pyrophosphate (Whipping Aid), Natural and Artificial Flavor, Blue 1
This healthier version is made with clean, organic ingredients and is vegan, gluten-free, dairy-free, soy-free and contains no refined sugar.
Want more healthy dessert recipes? Check out Healthy Peanut Butter Cups, Crunchy Raw Protein Balls, Gluten-Free Vegan Chocolate Raspberry Rice Crispy Treat Squares or my Clean Eating Cookbook with an entire chapter of 20 healthy, clean eating recipes just like this one that you will love!

5 Fast Facts About Sprouted Brown Rice:*
contains 10 times more GABA than regular rice
contains 7 times more magnesium than regular rice
contains 7 times more fiber than regular rice
contains 3 times more Oryzanol than regular rice
naturally gluten-free
5 Fast Facts About Cashews (Cashew Butter):*
packed with dietary fiber
rich in "heart friendly" mono-saturated fatty acids
rich source of minerals
high in magnesium and copper
excellent source of antioxidants
5 Fast Facts About Coconut Oil:*
super high in lauric acid
rich in antioxidants
contains natural microbial and anti-bacterial agents
helps to improve metabolism
improves cholesterol levels
5 Fast Facts About Vanilla Bean Powder:*
anti-microbial
high in anti-oxidants
can help reduce inflammation
contains small traces of minerals
1 tablespoon contains 2 g of fiber
*These statements have not been evaluated by the Food and Drug Administration. This information is not intended to diagnose, treat, cure or prevent any disease.
Tip #1: I used Primal Palate Organic Pumpkin Pie Spice to make this recipe, but you could also use your favorite pumpkin spice blend or make your own (cinnamon, ginger, cloves, nutmeg).
Tip #2: I used "Veganic Sprouted Brown Rice Crisps" cereal made by "One Degree Organic Foods", which I buy from Thrive Market and have delivered straight to my door. And it's gluten-free too!
Tip #3: I used Organic Brown Rice Syrup (which I also buy from Thrive Market), but you could also use maple syrup or even raw coconut nectar instead.
Print
Gluten-Free Vegan Pumpkin Spice Rice Crispy Treats
Yield 16 squares
Vegan / Gluten-Free / Dairy-Free / Soy-Free / No-Cook / No-Bake / No Refined Sugar
Instructions
Line an 8 x 8 baking dish with parchment paper.
Add all ingredients to a large bowl and stir until everything is well combined and evenly distributed.
Transfer the mixture to the baking dish and press down firmly (very important).
Place the baking dish in the freezer for approximately 1 hour, or until the mixture is firm/hardens.
When ready to serve, remove from the freezer and leave the baking dish on the counter top for about 5-10 minutes, or until they are soft enough to cut.
Store in the freezer until ready to serve and do not leave out for more than 5-10 minutes; they will get soft if left out at room temperature.
Enjoy!
Notes
Get all your organic ingredients delivered straight to your door at up to 25 - 50% off retail by cutting out the middleman and retail markups with a Thrive Market Membership and save 15% off on your first order.
The recipe and photographs for "Gluten-Free Vegan Pumpkin Spice Rice Crispy Treats" by Karielyn Tillman of The Healthy Family and Home website are licensed under a Creative Commons Attribution Non-Commercial No Derivatives 4.0 International License and cannot be used without my written permission.
Recipe Roundups: Food Bloggers are always welcome to use a photo and a link back to my original post to share on recipe roundups without requesting permission.
Affiliate Disclosure: This post contains affiliate links. This means that if you were to make a purchase through one of these links, "The Healthy Family and Home" website would receive a small commission at no additional cost to you.
Amazon Disclosure: "The Healthy Family and Home" website is a participant in the Amazon Services, LLC Associates Program, an affiliate advertising program designed to provide a means for sites to earn advertising fees by advertising and linking to Amazon.com.
Thank you for your support of this website!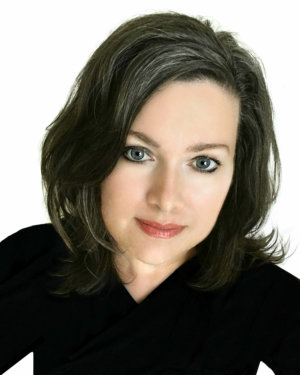 Hi, I'm Karielyn! I'm the published cookbook author of CLEAN DESSERTS and content creator of The Healthy Family and Home website since 2012. I specialize in creating easy, healthy plant-based recipes that are gluten-free + vegan and made with clean, real food ingredients that you can feel good about eating.