If these Gluten-Free Vegan No-Bake Chocolate Peanut Butter Oat Bars look familiar...it's because they are!
They're from my Peanut Butter Chocolate Chip Oat Bars recipe I posted a couple of years ago and I decided to give it a little make-over by making a no-bake version and changed up the ingredients just a bit.
They still have the sweet granola top and bottom layer and they still have a peanut butter and chocolate chip middle layer.
But instead of adding the peanut butter (or your favorite nut butter!) and ~sprinkling~ the chocolate chips on top, I melted them together!
I've made them with both peanut butter and cashew butter and they are both really, really good.
This is an easy dessert you can make in under 15 minutes that contains no dairy, butter, eggs, refined sugar or refined white flour.
They are vegan, gluten-free, dairy-free, flourless, grain-free, egg-free and contain no refined sugar.
Want more healthy dessert recipes?  Check out Clean Eating Chocolate Chip and Sweet Potato Bars, Clean Eating Chocolate Crunch Bars, Gluten-Free Vegan Pecan Pie Bars or my Clean Eating Cookbook with an entire chapter of 20 healthy, clean eating recipes just like this one that you will love!

5  Fast Facts About Oats:*
provides significant fiber
helps control blood sugar levels
can reduce hypertension and high blood pressure
increases appetite control hormones
lowers bad cholesterol
5 Fast Facts About Peanuts (Peanut Butter):*
excellent source of vitamin E
high in folate
contains tryptophan which helps fight depression
good source of fiber
excellent source of vegan protein
5 Fast Facts About Coconut Oil:*
super high in lauric acid
rich in antioxidants
contains natural microbial and anti-bacterial agents
helps to improve metabolism
improves cholesterol levels
5 Fast Facts About Medjool Dates:*
natural energy booster
high in iron content
rich in potassium
good source of dietary fiber
excellent source of vegan protein
5 Fast Facts About Vanilla Bean Powder:*
anti-microbial
high in anti-oxidants
can help reduce inflammation
contains small traces of minerals
1 tablespoon contains 2 g of fiber
5 Fast Facts About Himalayan Pink Salt:*
contains 84 minerals
unrefined, unprocessed, raw
promotes stable pH balance in cells
controls water levels in the body
aids digestion and facilitates better nutrient absorption
*These statements have not been evaluated by the Food and Drug Administration.  This information is not intended to diagnose, treat, cure or prevent any disease.
Gluten-Free Vegan No-Bake Chocolate Peanut Butter Oat Bars (Vegan, Gluten-Free, Dairy-Free, Egg-Free, No Refined Sugar)
Print recipe
Ingredients
For the oat mixture
3 cups organic quick rolled oats (gluten-free, if needed)
1/2 cup organic coconut oil
1 cup organic medjool dates (pitted)
2 tablespoons organic brown rice syrup
1/2 teaspoon organic vanilla bean powder
1/4 teaspoon Himalayan pink salt
For the chocolate layer
1 cup Enjoy Life mini chocolate chips
1 cup organic peanut butter (or cashew butter, almond butter, etc.)
1 tablespoon organic coconut oil
Directions
Prepare the chocolate layer
Step 1
Add all the ingredients for the chocolate layer to a small saucepan; gently stir everything together on low heat and taking care not to burn the chocolate.

Once the chocolate chips are melted and everything is blended together well, remove from the stove top and set aside.


Prepare the oat mixture
Step 2
Add all the ingredients for the oat mixture to a food processor and process until it turns into a moist, crumbly texture - but taking care to not over process the oats, which will turn them into oat flour. Process just enough to break down the dates and blend everything together.

Add 1/2 the oat mixture to an 8 x 8 baking dish lined with parchment paper and press it down firmly and evenly on the bottom of the baking dish.

Pour the chocolate layer mixture evenly on top of the bottom layer of oat mixture (reserving a few tablespoons to drizzle on top).

Using your hands, take a handful of the remaining 1/2 of the oat mixture at a time and crumble it on top of the chocolate layer mixture until the chocolate layer is completely covered with the top layer of oat mixture.

Gently pat down the top layer until it is flat and as firm as possible without disturbing the chocolate layer.

Drizzle any leftover chocolate over the top layer of the oat mixture.

Put your baking dish in the freezer for approximately 60 minutes, or until it firms up and hardens.

Remove from the freezer right before you are ready to serve and store in the refrigerator or freezer. They will get soft and lose their shape if left out at room temperature.

Enjoy!
Note
This recipe will make approximately (16) squares.

The recipe and photographs for "Gluten-Free Vegan No-Bake Chocolate Peanut Butter Oat Bars" by Karielyn Tillman of The Healthy Family and Home are licensed under a Creative Commons Attribution Non-Commercial No Derivatives 4.0 International License and cannot be used without my written permission.
Affiliate Disclosure: This post contains affiliate links. This means that if you were to make a purchase through one of these links, "The Healthy Family and Home" website would receive a small commission at no additional cost to you.
Amazon Disclosure: "The Healthy Family and Home" website is a participant in the Amazon Services, LLC Associates Program, an affiliate advertising program designed to provide a means for sites to earn advertising fees by advertising and linking to Amazon.com.
Thank you for your support of this website!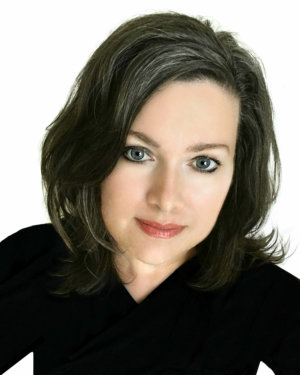 Hi, I'm Karielyn! I'm the published cookbook author of CLEAN DESSERTS and content creator of The Healthy Family and Home website since 2012. I specialize in creating easy, healthy plant-based recipes that are gluten-free + vegan and made with clean, real food ingredients that you can feel good about eating.