This healthy plant-based Gluten-Free Vegan Pumpkin Spice Caramel Popcorn is an easy recipe to make with only 8 ingredients and it has all the flavors of Fall in a sweet popcorn snack everyone will love!

This Gluten-Free Vegan Pumpkin Spice Caramel Popcorn will be your new favorite Fall popcorn recipe and will definitely get you in the mood for pumpkin season!
The BEST Vegan Pumpkin Spice Caramel Popcorn
It's a basic vegan caramel popcorn recipe with added organic pumpkin pie spice to make it the only popcorn you will want to make this Fall season.
In case you are in the mood for something else, I have another clean popcorn recipe to try, my Cacao Drizzle Holiday Popcorn and have another one I will be posting soon for the upcoming holidays.
Is This Gluten-Free Vegan Pumpkin Spice Caramel Popcorn Healthy?
In my opinion, yes!
Making homemade popcorn is so much healthier, easier, and less messy, than making the greasy "microwave popcorn in a bag".
Since I don't use a microwave, I have an inexpensive air-popper that we use and it doesn't need any oil or anything - just add the organic popcorn kernels and turn in on. No mess!
And it doesn't really save any time by making it in the microwave because the air-popper takes less than 2 minutes and you can add whatever clean toppings and seasonings you like.
Store-bought S.A.D. (Standard American Diet) popcorn can contain ingredients like these:
S.A.D. (Standard American Diet) Act II Caramel Corn Popcorn
Ingredients: Popcorn, Soybeans Oil Partially Hydrogenated, Salt, Brown Sugar, Corn Syrup, Margarine (Soybeans Oil Partially Hydrogenated, Cottonseed Oil Partially Hydrogenated, Water, Mono and Diglycerides, Whey, Soy Lecithin, Flavors and Color Artificial, Vitamin A Palmitate), Flavors Artificial, Soy Lecithin.
The main problem when buying a S.A.D. (Standard American Diet) product like this, other than the horrible, highly processed ingredient list, is when you buy non-organic popcorn, you are buying GMO popcorn (unless it's Non-GMO Project Verified).
Corn grain can contain up to 15 different pesticides. However, in this particular product, the GMO popcorn is the least of your worries when there are at least 5 other GMO corn and soybean ingredients, artificial flavors, color and...margarine?!
Organic popcorn isn't expensive, with a 1 pound (16-ounce) bag costing under $3.50.
So if you make this recipe, go ahead and grab a bag...it will last forever!

What Ingredients Do I Need To Make Healthy Pumpkin Spice Caramel Popcorn?
This easy sweet popcorn recipe is made with only 8 ingredients that you probably already have on hand!
Try to buy organic ingredients whenever possible.
Popcorn
Brown Sugar
Maple Syrup
Vegan Butter
Pumpkin Pie Spice
Vanilla Extract
Baking Soda
Himalayan Pink Salt
Make sure you visit my "5 Fast Facts of Nutrient-Dense Foods" to see the nutritional benefits of the ingredients I used in this recipe!
How To Make Vegan Pumpkin Spice Caramel Popcorn | Step-by-Step Instructions:
There are a couple of steps needed to make this fall popcorn recipe, but don't worry because they are all easy and I'll show you how below!
Before beginning, you will need to preheat your oven to 250 degrees and prepare a cookie sheet lined with parchment paper.
Set it aside while you work on the rest of the recipe.
Step 1: Prepare The Popcorn
I made this recipe using an air-popper, which is the healthiest option.
Prepare the popcorn according to your machine's directions.
When the popcorn is ready, transfer it to a large mixing bowl and remove as many of the uncooked kernels as possible - no one likes to bite into a hard kernel when enjoying their popcorn 🙁
Just remember - 1/4 cup of uncooked popcorn kernels = 7 cups of cooked popcorn using an air popper.
Once you've cleaned the kernels out the cooked popcorn, set it aside.
Step 2: Prepare The Caramel Coating
In this step, you'll be adding all the ingredients for the caramel coating to a small saucepan and stir everything together until it's well combined.
Bring the mixture to a boil and boil for 5 minutes, stirring it once halfway through and taking care to not overcook/burn it and be very careful when handling the caramel coating because it will be extremely hot.
Once the caramel coating is ready, quickly pour it over the bowl of cooked popcorn and quickly stir it to make sure all pieces are completely covered.
It will begin to get very thick as it cools so you'll need to do this step quickly.
Step 3: Bake The Popcorn
Transfer the coated popcorn to the prepared cookie sheet and spread it out evenly.
Bake at 250 degrees for approximately 30 minutes, tossing the popcorn around halfway through.
Allow the popcorn to cool completely before serving (it will be very hot!) and store in an air-tight BPA-free container.
Ingredient Tips + Substitutions for Vegan Pumpkin Spice Caramel Popcorn:
Popcorn. You can use any variety you like but I like to use organic sprouted popcorn and I highly recommend organic (to avoid GMO's).
Brown Sugar. I haven't tested it but you could try to substitute organic coconut sugar for the brown sugar.
Vegan Butter. I really, really, really do not like to use vegan butter because it's processed and not a "real food" but this is one of the rare occasions I will use it for a special treat. I haven't tested it with any substitutions.
Pumpkin Pie Spice. You can make your own or use a store-bought version but this organic pumpkin pie spice is my favorite to use.
Vanilla Extract. You can substitute with organic vanilla bean powder in the same amount.
Himalayan Pink Salt. This is my salt of preference but feel free to use sea salt as a substitution.
Want More Healthy Gluten-Free + Vegan Desserts Recipes?
Check out these:
or my CLEAN DESSERTS Cookbook with 72 Plant-Based Vegan + Gluten-Free No-Bake desserts made with real food ingredients that you will love!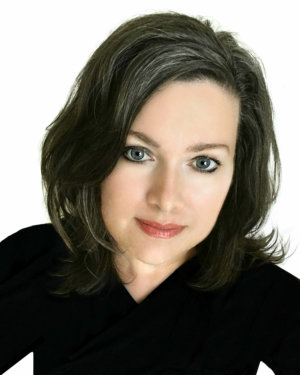 Hi, I'm Karielyn! I'm the published cookbook author of CLEAN DESSERTS and content creator of The Healthy Family and Home website since 2012. I specialize in creating easy, healthy plant-based recipes that are gluten-free + vegan and made with clean, real food ingredients that you can feel good about eating.