These Clean Eating Vanilla Bean Peanut Butter Protein Balls are super easy to make and so addictive!
And with only 4 clean ingredients and a total prep time of about 5 minutes, they might just disappear as quickly as you make them.
I got the idea to make these from a really simple snack idea I often resort to when I need a taste of something sweet and don't have anything already made to snack on.
I've never posted it as a "recipe" because it really isn't a "recipe" and you may have already made these before.
Basically you take a large Medjool date, cut it in half, take out the pit/seed and fill the inside with peanut butter.
Talk about hit the spot!
And one is usually all it takes to satisfy my need for something sweet.
Well, these are the same thing...Medjool dates and peanut butter, but with the extra nutrition of an organic vanilla plant-based protein powder and the indulgence of vanilla bean powder.
Another good thing about them is you can easily substitute the peanut butter with almond butter, cashew butter or your favorite nut butter.
Even though these only have 4 ingredients, they can still end up being bad for you if you don't use clean ingredients.
Non-organic peanuts/peanut butter can contain up to 8 different pesticides and the ingredient list in a jar of store-bought peanut butter can contain the following ingredients:
S.A.D. (Standard American Diet) JIF Creamy Peanut Butter: Ingredients: Peanuts Roasted, Sugar, Contains 2% or less of the following: (Molasses, Vegetable Oil Partially Hydrogenated (Soybeans), Vegetable Oils Fully Hydrogenated (Rapeseed, Soybeans), Mono and Diglycerides, Salt
It's basically a jar of pesticides, GMO's and unhealthy oils.
Making your own homemade peanut butter using 100% organic peanuts is so easy to do and you only need a Vitamix or food processor to make it.
These protein-packed peanut butter balls are vegan, gluten-free, dairy-free, no-bake, contain no refined sugars and can be paleo or nut-free if you substitute the peanut butter.


Expert Tips + Ingredient Substitutions For Gluten-Free Vegan Vanilla Bean and Peanut Butter Protein Balls
Here are some expert tips to make this recipe perfectly:
Tip #1: I like to use homemade peanut butter, but feel free to use store-bought peanut butter (but organic - to avoid pesticides).
Tip #2: My favorite raw/vegan plant-based protein powder is Epic Plant-Based Protein (Vanilla Lucuma), but feel free to use your favorite brand (1 tablespoon).
Tip #3: I prefer to use organic 100% vanilla bean powder (especially in raw recipes) but feel free to use vanilla extract (1/4 teaspoon). Just keep in mind it may have a slightly different taste because of the alcohol in the extract.
Want More Healthy Plant-Based Vegan Ball and Truffle Recipes?
Check out these:
Print
Gluten-Free Vegan Vanilla Bean Peanut Butter Protein Balls
Yield 10 balls
Vegan / Gluten-Free / Dairy-Free / No Refined Sugar
Instructions
Add all ingredients to a food processor and process until everything is well combined.
Take out a handful at a time, squeeze the mixture tightly in a fist, then roll it between the palms of your hands into a ball shape.
Put them on a baking pan lined with parchment paper and place them in the refrigerator for approximately 10-15 minutes to firm up.
Store them in the refrigerator in an air-tight BPA-free container until ready to serve.
Notes
Get all your organic ingredients delivered straight to your door at up to 25 - 50% off retail by cutting out the middleman and retail markups with a Thrive Market Membership and save 15% off on your first order.
  The recipe and photographs for "Gluten-Free Vegan Vanilla Bean Peanut Butter Protein Balls" by Karielyn Tillman of The Healthy Family and Home website are licensed under a Creative Commons Attribution Non-Commercial No Derivatives 4.0 International License and cannot be used without my written permission.
Recipe Roundups: Food Bloggers are always welcome to use a photo and a link back to my original post to share on recipe roundups without requesting permission.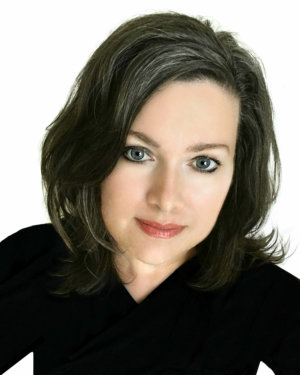 Hi, I'm Karielyn! I'm the published cookbook author of CLEAN DESSERTS and content creator of The Healthy Family and Home™ website since 2012. I specialize in creating easy, healthy plant-based and Medical Medium® compliant recipes that are gluten-free + vegan and made with clean, real food ingredients that you can feel good about eating.