How about a Clean Eating Healthy Peanut Butter Cup recipe that needs only 4 clean ingredients?
Well, you will never eat another unhealthy, store-bought candy bar after making these. They are so simple to make and you have complete control over the quality of ingredients that are used.
Let's look at the ingredient list from the famous store-bought brand:
S.A.D. (Standard American Diet) Reese's Peanut Butter Cups
Ingredients: Milk Chocolate (Sugar, Cocoa Butter, Chocolate, Nonfat Milk, Milk Fat, Lactose, Soy Lecithin, Emulsifier), Peanuts, Sugar, Dextrose, Salt, TBHQ (Preservative)
Just like all S.A.D. (Standard American Diet) candy bars, they contain GMO ingredient (soy lecithin), refined salt and sugar, preservatives and dairy. They are also filled with empty calories and do not nourish the body. Also, non-organic peanut butter can contain up to 8 different pesticides.
This healthier version uses clean, real food ingredients that the body can use and they're organic, vegan, gluten-free, dairy-free and contain no refined sugar.
Want more healthy dessert recipes? Check out Raw Vegan Snickers Bars, Clean Eating Chocolate Crunch Bars, Pomegranate and Dried Blueberry Chocolate Bark or my Clean Eating Cookbook with an entire chapter of 20 healthy, clean eating recipes just like this one that you will love!

5 Fast Facts About Coconut Oil:*
super high in lauric acid

rich in antioxidants
contains natural microbial and anti-bacterial agents
improves metabolism
can help improve cholesterol
5 Fast Facts About Maple Syrup:*
contains manganese and zinc
high levels of antioxidants
helps with inflammation
1/4 cup contains more calcium as the same amount of milk
1/4 cup contains more potassium than a banana
5 Fast Facts About Raw Cacao Powder:*
contains over 300 compounds including protein, copper, calcium, magnesium, zinc and iron
super high in anti-oxidants
contains 4 different neuro-transmitters that act as anti-depressants
contains essential fatty acids
can help to lower blood pressure
5 Fast Facts About Peanuts (Peanut Butter):*
excellent source of vitamin E
high in folate
contains tryptophan which helps fight depression
good source of fiber
excellent source of protein
*These statements have not been evaluated by the Food and Drug Administration. This information is not intended to diagnose, treat, cure or prevent any disease.
Tip #1: This is important - they will need to be kept in the refrigerator/freezer until you are ready to serve/eat them because they will get soft and lose their shape if left out at room temperature.
Tip #2: This recipe will make approximately 8 large peanut butter cups in standard-sized muffin cups filling them up about 3/4 full or about 10 - 12 if you only fill them up 1/2 full. The silicone muffin cups I use are easy to clean, easy to remove the treats from and they're reusable. You can also use regular paper muffin cups if you prefer.
Tip #3: Want to make these paleo-friendly or nut-free? Try using almond butter (paleo) or sun butter (nut-free) as a substitution for peanut butter.
Did You Make This Recipe?
I'd love to hear about it! Please give it a rating and leave a comment below...it would make my day! 🙂
Print
Clean Eating Healthy Peanut Butter Cups
Yield 8 large
Vegan / Gluten-Free / Dairy-Free / No-Cook / No Refined Sugar
Ingredients
For the peanut butter bottoms:
For the chocolate topping:
Instructions
Prepare the peanut butter bottoms:
Add all the ingredients for the peanut butter bottoms to a medium-sized bowl and stir until well combined, creamy and smooth.
Drop a spoonful at a time into standard size muffin cups until they are approximately 1/2 - 2/3 full.
Put them in the freezer for at least 15 minutes, or until slightly hardened.
Prepare the chocolate topping:
Add all the ingredients for the chocolate topping to a small size bowl and stir until well combined, creamy and smooth.  
Assembly:
Remove the peanut butter cups from the freezer and drop 1-2 spoonfuls of the chocolate topping on top of each peanut butter cup, making sure you have a solid thin layer.
Return the peanut butter cups back to the freezer for about 30-60 minutes, or until they are hardened.
Keep in the freezer until ready to serve because they will get soft and lose their shape if left out at room temperature.
Enjoy!
Other:
You can also make "mini" peanut butter cups using smaller muffin cups.  Just follow the same recipe and distribute the peanut butter mixture and chocolate topping mixture evenly between whatever size muffin cups you are using.
You can substitute the chocolate topping with 1/4 - 1/2 cup Enjoy Life mini-chocolate chips + 1 teaspoon organic coconut oil (melted together on the stove top on lowest heat).
Notes
Recipe inspired by and adapted from:  https://www.freecoconutrecipes.com/index.cfm/2013/1/9/buttercup-bars (Inactive Link)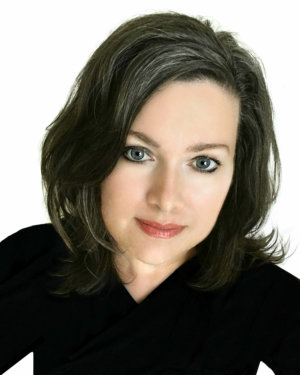 Hi, I'm Karielyn! I'm the published cookbook author of CLEAN DESSERTS and content creator of The Healthy Family and Home™ website since 2012. I specialize in creating easy, healthy plant-based and Medical Medium® compliant recipes that are gluten-free + vegan and made with clean, real food ingredients that you can feel good about eating.