Oh, do I have a surprise for all you lemon fans out there! I've got these cute little Raw Vegan Lemon Meltaway Balls for you full of all the tangy lemon tartness that you love. And...they have decorating options too!
You can eat them plain, roll them in shredded organic coconut, roll them in almond flour, powdered sugar (not raw or lectin-free) or even put them in the dehydrator (lowest setting) for about an hour and they will be slightly hard on the outside and soft on the inside and be more like a lemon cookie.
I've made them both ways and can't decide which way I like best. Probably without using the dehydrator but only because I don't have to wait to eat them!
You basically just put everything in the food processor, roll them into a ball shape and they are ready to eat in a matter of minutes.
These little guys are raw, flourless, grain-free and gluten-free too!
Homemade and store-bought Lemon Bar desserts contain unhealthy S.A.D. (Standard American Diet) ingredients like the ones below:
S.A.D. (Standard American Diet) Betty Crocker Lemon Sunkist Bars
Ingredients: Sugar, Flour Bleached Enriched (Wheat Flour, Niacin, Vitamin B3, Iron, Thiamine, Mononitrate Vitamix B1, Riboflavin Vitamin B2, Folic Acid, Vitamin B9, Soybeans Oil, Partially Hydrogenated and/or Cottonseed Oil, Corn Starch, Corn Starch Modified, Corn Solids Dried, Baking Soda, Whey, Natural & Artificial Colors Added, BHT to Preserve Freshness
S.A.D. (Standard American Diet) Traditional Homemade Lemon Bar Dessert
Ingredients: 2 sticks of butter, 2 cups of white flour, 1/2 cup powdered sugar, 4 eggs, and 2 cups of white, refined sugar
The store-bought version contains refined, processed sugar and GMO's (soybeans oil, corn starch, corn starch-modified, corn solids dried), dairy and preservatives (BHT). Typical ingredients for a homemade version contain 2 cups of white flour, 2 sticks of butter and 2 1/2 cups of refined sugar! And they are not even raw, vegan or gluten-free.
This healthier and clean version is raw, vegan, gluten-free, dairy-free, lectin-free, egg-free, no-bake, flourless, paleo and has no refined sugar.
Want more clean eating balls and truffles recipes? Check out my Pistachio and Sesame Truffles, Cacao Nib Superfood Truffles, Crunchy Raw Protein Balls or my Clean Eating Cookbook with an entire chapter of 20 truffles and balls recipe you will love!

Expert Tips + Ingredient Substitutions For Raw Lemon Meltaway Balls
Here are some expert tips to make this recipe perfectly:
Tip #1: Important to know if you use powdered sugar: I hardly ever use powdered sugar and I didn't know this until recently, but some powdered sugars may not be vegan and may contain animal bone char (bones from cows). The brand I normally use does not contain animal bone char.
Another reason to make sure you use organic powdered sugar is that it normally contains some cornstarch which is very likely to be made from GMO corn unless it's labeled organic.
There may also be a possibility that the granulated sugar you use could contain animal bone char as well. Whole Foods sells a "Vegan Cane Sugar" which does not contain animal bone char. I've also read that turbinado sugar is another safe choice.
If this is important to you, check out the brand that you are using to see if it does.
Tip #2: If you use organic date nectar as the sweetener to make these "lectin-free", they will be slightly darker in color since the date nectar has a deeper color than maple syrup. They will still taste good, but they will look slightly different than the version shown in the photos.
Print
Raw Vegan Lemon Meltaway Balls
Yield 18 small balls
Raw / Vegan / Gluten-Free / Dairy-Free / Lectin-Free / Egg-Free / No-Cook / Paleo-Friendly / No Refined Sugar
Ingredients
1 1/2 cups almond flour
1/4 cup organic lemon juice
1/4 cup organic coconut oil
1/4 cup organic maple syrup*
1/3 cup organic coconut flour
1 tablespoon organic lemon zest or 4 drops of Organic Lemon Essential Oil
1/2 teaspoon organic pure vanilla extract
1-2 pinches Himalayan pink salt
*Lectin-Free: use organic date nectar
Instructions
Add all ingredients to a food processor and process until everything is well combined. The mixture should have a smooth and thick consistency, like raw cookie dough.
Test the mixture by taking out a spoonful to see if it's firm enough to roll into a ball shape. Depending on the type of sweetener you use, you may need to let them firm a little in the refrigerator before rolling into a ball. If they aren't firm enough to roll into a ball shape, put the mixture in the refrigerator for about 10-15 minutes, then remove and proceed to Step 3.
Take a spoonful at a time and roll them into the palms of your hands into a ball shape.  If they start to stick to the palms of your hands, just rub a tiny amount of coconut oil on your palms and continue.
Leave them plain, or roll the balls in organic shredded coconut flakes, organic cane sugar (not lectin-free) or organic powdered sugar (not raw or lectin-free).
Place the balls on a baking pan lined with parchment paper and place them in the refrigerator for about 15-30 minutes to firm.
Store in an air-tight BPA-free container in the refrigerator until ready to serve because they will get soft and lose their shape if left out at room temperature.
Enjoy!
Notes
Recipe source:  https://www.addictedtoveggies.com/2011/10/coconut-lemon-meltaways.html (inactive link)
Get all your organic ingredients delivered straight to your door at up to 25 - 50% off retail by cutting out the middleman and retail markups with a Thrive Market Membership and save 15% off on your first order.
  The photographs for "Raw Vegan Lemon Meltaway Balls" by Karielyn Tillman of The Healthy Family and Home website are licensed under a Creative Commons Attribution Non-Commercial No Derivatives 4.0 International License and cannot be used without my written permission.
Recipe Roundups: Food Bloggers are always welcome to use a photo and a link back to my original post to share on recipe roundups without requesting permission.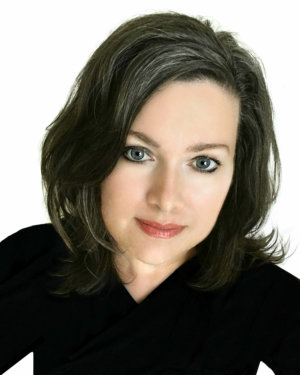 Hi, I'm Karielyn! I'm the published cookbook author of CLEAN DESSERTS and content creator of The Healthy Family and Home website since 2012. I specialize in creating easy, healthy plant-based recipes that are gluten-free + vegan and made with clean, real food ingredients that you can feel good about eating.