This Vegan Cauliflower "Potato" Salad is an excellent alternative to traditional potato salad which isn't vegan, paleo-friendly or low-carb.
There are probably 101 different varieties of potato salad known to man – from heavy on the mustard, to added onions or herbs like dill and onions. There are even spicy varieties with paprika and cayenne.
They also come with just as many names, like "Amish Potato Salad", "Potato and Egg Salad", "Grandma's Potato Salad", "Deli Counter Potato Salad", "Mustard Potato Salad", "Homestyle Potato Salad", "Classic Potato Salad", "German Potato Salad" and on and on.
The type of potato salad I grew up on as a child was heavy on the mustard, with eggs and slightly mashed potatoes. It was more smooth than chunky in texture.
But since I can't eat that variety anymore, I am happy to be able to enjoy my easy, no-fuss vegan version. And while it doesn't taste or look exactly like traditional potato salad, it satisfies me when my craving for potato salad occasionally hits.
It's a basic, starter "potato" salad, so feel free to add your favorite plant-based veggies and spices to it to make it just how you like it.
Traditional potato salad recipes have ingredients like these:
S.A.D. (Standard American Diet) Hellman's Classic Potato Salad Ingredients:
Ingredients: Potatoes Russet, Cooked, Mayonnaise (Soybeans Oil, Water, Egg(s) Whole and Egg Yolks, Vinegar, Salt, Sugar, Lemons Juice, Calcium Disodium EDTA, Flavors Natural), Celery, Onions, Corn Syrup High Fructose, Salt, Sugar, Phosphoric Acid, Maltodextrin, Onions Powder, Dextrose Cultured (Potassium Sorbate, Sodium Benzoate), Spices, Sodium Diacetate, Cellulose Gum, Guar Gum, Egg Whites, Lysozyme, Xanthan Gum
It looks like the only real food ingredients in this popular store-bought brand is the potatoes and maybe the eggs. Lots of unnecessary ingredients and many that are GMO.
This healthier version is plant-based, vegan, gluten-free, dairy-free, soy-free, egg-free and paleo-friendly.
Want more healthy side dish recipes? Check out Spicy Turmeric Twice Baked Potatoes, Roasted Potatoes with Habanero and Basil Pesto, Vegan Cheesy Scalloped Potatoes or my Clean Eating Cookbook with an entire chapter of 20 healthy, clean eating snack and side dishes just like this one that you will love!
5 Fast Facts About Cauliflower:*
1 cup contains 9.1% DV of potassium
1 cup contains 85.9% of vitamin C
1 cup contains 8.5% DV of fiber
excellent anti-oxidant
contains anti-inflammatory benefits
5 Fast Facts About Avocado Oil:*
healthier cooking with a smoke point of 500 degrees
may help reduce the risk of metabolic syndrome
helps maintain healthy blood sugar levels
provides protection from cardiovascular disease
good source of vitamin E
5 Fast Facts About Himalayan Pink Salt:*
contains 84 minerals
unrefined, unprocessed, raw
promotes stable pH balance in cells
controls water levels in the body
aids digestion and facilitates better nutrient absorption
*These statements have not been evaluated by the Food and Drug Administration. This information is not intended to diagnose, treat, cure or prevent any disease.
Tip #1: Make sure you use a really good vegan mayonnaise, and that you roast the cauliflower in avocado oil instead of olive oil. You can use olive oil if you don't have any avocado oil, but avocado oil is better for you when using at high temps. I order both of mine from Thrive Market and have them delivered straight to my door.
Tip #2: This is a basic "potato" salad and is good as is, but feel free to add traditional plant-based add-ins like celery, onions, dill, chives, pickles, paprika, etc. to jazz it up. I don't use tofu, but I'm thinking you might use little cubes of tofu to substitute for eggs?
Vegan Cauliflower "Potato" Salad (Vegan, Gluten-Free, Dairy-Free, Egg-Free, Paleo-Friendly)
Print recipe
Ingredients
1 organic cauliflower head
1 tablespoon 100% pure avocado oil
1/2 teaspoon Himalayan pink salt
1/2 teaspoon organic ground garlic powder
1/2 teaspoon organic ground black pepper
1/4 cup organic vegan mayonnaise
1/2 teaspoon organic dijon mustard
Directions
Step 1
Prepare the cauliflower: Using the head of (1) large cauliflower, cut it into bite size pieces (for chunkier "potato" salad, cut into larger pieces and for less chunkier "potato" salad, but into smaller pieces).

Add the cauliflower pieces and avocado oil to a medium sized bowl and toss until the avocado oil is evenly distributed and all pieces are covered.

Sprinkle to seasonings (Himalayan salt, ground garlic powder, black pepper) over the cauliflower pieces and toss until the seasonings are evenly distributed and all pieces are covered.

Transfer the seasoned cauliflower pieces to a baking pan lined with parchment paper and bake at 350 degrees for 30 minutes, or until slightly golden and soft.

Transfer the baked cauliflower pieces back to a medium size bowl and add the vegan mayonnaise and dijon mustard. Gently stir together until everything is well combined and evenly distributed.

Adjust the seasonings / mayonnaise / dijon mustard to your preference.

Optional: Garnish with chopped green onions, chives, or add your favorite traditional potato salad mix-ins like celery, red onions, dill, paprika, pickles, etc.

Enjoy!
Note
This recipe will make 2 - 4 small servings.

The recipe and photographs for "Vegan Cauliflower "Potato" Salad by Karielyn Tillman of The Healthy Family and Home website are licensed under a Creative Commons Attribution Non-Commercial No-Derivatives 4.0 International License and cannot be used without my written permission.
Affiliate Disclosure:
This post contains affiliate links. This means that if you were to make a purchase through one of these links, "The Healthy Family and Home" website would receive a small commission.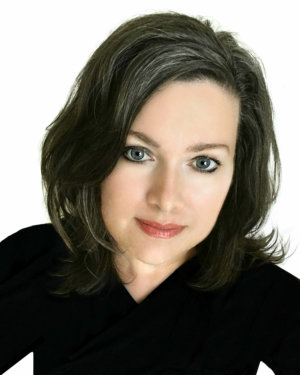 Hi, I'm Karielyn! I'm a cookbook author and creator of The Healthy Family and Home website. I specialize in creating easy, healthy plant-based recipes that are gluten-free + vegan and made with clean, real food ingredients that you can feel good about eating.