This is a really easy vegan focaccia bread to make using only 4 simple ingredients once you've made your homemade dough – roma tomatoes, onions, rosemary and olive oil.
I've fallen into the habit of making my homemade bread in my Zojirushi Bread Maker because I was never really good at kneading my dough and having it rise correctly.
With the bread maker, you just put all the ingredients in the machine, turn it on and in a couple of hours have a fresh loaf of bread.
But I made this basic recipe for homemade focaccia bread without my bread maker, so I took a chance.  And I'm glad I did because it worked perfectly!
You will need about an hour and a half to two hours to make this recipe from start to finish which includes letting the dough rise.
Because my house and kitchen is very drafty, I let the bread rise in my dehydrator at around 100 degrees and it worked perfectly.  I just removed all the trays and put the covered bowl in the center of the empty machine.
I used a roma tomato, onion and rosemary combination but you could get really creative and use whatever toppings you like once you get the basic dough made.
The bread was soft and pillowy.  The olive oil made all the difference in the world and made the crust really golden and crispy.
Note #1:  I used two 6 inch round cake pans which made the bread very thick and fluffy.  If you prefer a thinner focaccia, just use a 9 x 13 baking sheet.
Note #2:  I didn't use a cheese topping in this recipe, but you can add some if you prefer.
Note #3:  I made this as a vegan version using vegan cane sugar but if you don't need it vegan, you can also use honey as the sweetener.
Focaccia with Roma Tomatoes and Onions
Print recipe
| | |
| --- | --- |
| www.thehealthyfamilyandhome.com | The Healthy Family and Home |
Ingredients
For the dough
1 packet active dry yeast (or 2 1/4 teaspoons)
1 cup warm water (distilled or purified)
1 teaspoon vegan cane sugar (or raw organic honey for non-vegan)
2 1/2 cups organic unbleached all-purpose flour
1 teaspoon pink himalayan salt
1/4 cup organic extra virgin olive oil (to mix into the dough)
2 tablespoons organic extra virgin olive oil (to drizzle into holes in dough)
For the topping
1 organic onion (thinly sliced)
2 - 3 organic roma tomatoes
2 - 3 sprigs organic fresh rosemary (needles removed from the stem)
2 tablespoons organic extra virgin olive oil (to drizzle over the toppings)
Directions
For the dough
Step 1
In a medium bowl, mix yeast, warm water and sugar (or honey).

Let the mixture rest for approximately 10 minutes until it the yeast "blooms" and bubbles form on the top.

Add in the flour, salt and 1/4 cup of olive oil and stir until well combined.

Turn the dough on a well floured surface and knead gently until the dough is smooth, approximately 5 - 10 minutes.

Place in a lightly oiled bowl and cover with a kitchen towel.

Let the dough rest in a warm place (or dehydrator set at 100 degrees) until it doubles in size, for approximately 1 hour.

Remove the dough from the bowl and press down into a lightly oiled 9 x 13 baking sheet until it touches the edges (or divide between 2 six inch cake pans for a thicker version).

Using your fingers, poke holes all over the dough.

Drizzle the other 2 tablespoons of olive oil over the dough and into the holes.

Let the dough rest until it becomes puffy, or approximately 20 minutes.


For the topping
Step 2
Add the onion slices, sliced roma tomatoes and rosemary on top of the dough.

Drizzle the toppings with 2 tablespoons of olive oil.

Bake at 450 degrees for approximately 20 minutes or until golden brown.

Remove from oven and cool on rack before serving.

Enjoy!
Affiliate Disclosure: This post contains affiliate links. This means that if you were to make a purchase through one of these links, "The Healthy Family and Home" website would receive a small commission at no additional cost to you.
Amazon Disclosure: "The Healthy Family and Home" website is a participant in the Amazon Services, LLC Associates Program, an affiliate advertising program designed to provide a means for sites to earn advertising fees by advertising and linking to Amazon.com.
Thank you for your support of this website!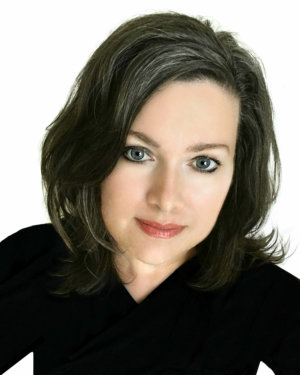 Hi, I'm Karielyn! I'm the published cookbook author of CLEAN DESSERTS and content creator of The Healthy Family and Home website since 2012. I specialize in creating easy, healthy plant-based recipes that are gluten-free + vegan and made with clean, real food ingredients that you can feel good about eating.